Featured in:
Mental Health Workers, also called Psychiatric Technicians, provide basic care, therapy and assistance to patients with mental illness or developmental disabilities. Mental Health Workers provide assistance with daily activities, monitor their patients' conditions and assist in administering therapeutic care. They usually work under the direct supervision of a Registered Nurse as part of a nursing team. Mental Health Workers generally work in psychiatric hospitals, and residential mental health facilities.
According to the Bureau of Labor Statistics, the job outlook for Psychiatric technicians and aides, including Mental Health Workers, is predicted to grow by 5 percent through 2024. That will account for an additional 7,600 jobs during that period.
Need cover letter guidance? Add a cover letter to your resume using our cover letter formats how-to guide and add value to your resume.
Improve your application with a personal message! Your resume may summarize your qualifications, but a cover letter can help you express your professional accomplishments and working style. Pair these cover letter templates with our builder subscription to unlock AI-powered text templates and professional designs that will help you submit a complete application.
Mental Health Worker Duties and Responsibilities
To accomplish their primary goal of providing care and therapy to those suffering from mental illness, Mental Health Workers perform many tasks. We analyzed several job listings to identify these core Mental Health Worker duties and responsibilities.
Develop Treatment Plans
Mental Health Workers intake new patients and collaborate with other staff members to identify the issues patients are facing. They work together to develop treatment plans and strategies to best meet patient needs.
Provide Patient Care and Crisis Intervention
Mental Health Workers provide daily care and support to patients. They provide medications and other treatments to patients, under the instructions of doctors or nurses. They assist patients with daily activities, including eating, bathing and movement. Mental Health Workers must also be prepared to intervene in crisis situations, and may need to restrain patients who may become physically violent.
Monitor Patients
The Mental Health Worker must constantly supervise patients to ensure their safety and well-being. They observe patient behavior and keep meticulous records, reporting any changes in behavior or health to medical staff.
Lead Therapy Sessions
Mental Health Workers plan and lead individual, family, couples, or group therapy to address patient issues. They also develop and lead focused group activities.
Mental Health Worker Skills
Flexible and intuitive, a successful Mental Health Worker is both patient and firm. They can maintain composure in uncertain situations, and work well as part of a team to provide compassionate care. In addition to these general skills and personality traits, employers are looking for Mental Health Worker candidates with the following skills.
Core skills
: Based on job listings we looked at, employers want Mental Health Workers with these core skills. If you want to work as a Mental Health Worker, focus on the following.
Strong written and verbal communication skills
Excellent interpersonal skills to relate effectively with co-workers and patients
Ability to problem solve and de-escalate crisis situations
Experience with Individual, family, and group therapy practice
Previous psychiatric care experience
Ability to work a flexible schedule
Working knowledge of clinical diagnoses for mental health population
Computer literacy and ability to conduct data entry
Advanced skills
: While most employers did not require the following skills, multiple job listings included them as preferred. Add these to your Mental Health Worker toolbox and broaden your career options.
Valid driver's license
Completion of EMT, CNA, Medical Assistant, Security Training program or equivalent
Experience or understanding of underserved populations or substance abuse population
LCSW/ LICSW, LMHC, or LMFT license
Create your own professional resume in just minutes.
Try our resume builder today
Build Your Resume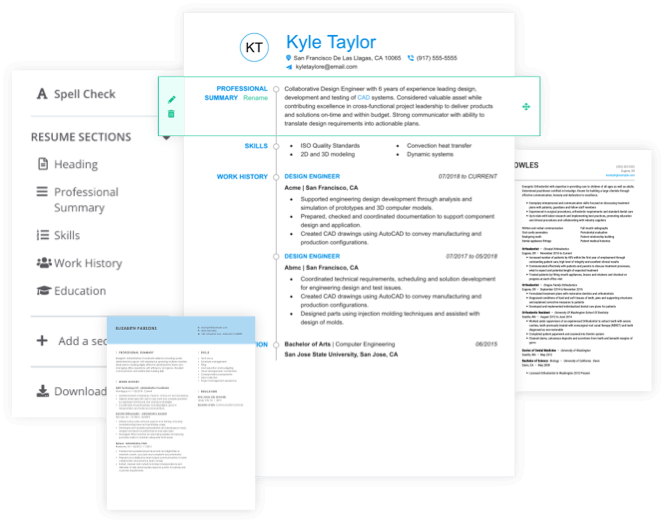 Mental Health Worker Resources
We searched the Web to find the best industry resources to help you continue exploring a career as a Mental Health Worker. From thought leaders to industry groups, this list is packed with opportunities to learn, connect and engage.
On the Web
CAMH covers all kinds of topics of interest to Mental Health Workers.
Keep up to date with the latest developments in Psychology and Psychiatry.
On LinkedIn
Network with over 19,000 members in the field of mental health.
Share and read the experiences of others who work in mental health.
Industry Groups
The AMHCA focuses on licensed counselors, but it provides news and career resources that would be helpful to anyone working in mental health.
Offers education and certifications for Mental Health Workers focused on substance abuse patients.
Read the latest news or join in on a forum that covers all areas of mental health professions.
Mental Health Worker Books
Learn more about what it takes to be a Mental Health Worker.
Teaches the tools needed to make clinical assessments.
A handy reference, this book provides descriptions of the mental health issues you'll most frequently encounter as a Mental Health Worker.
Mental Health Worker Resume Help
Explore these related job titles from our database of hundreds of thousands of expert-approved resume samples: