Featured in:
Urologists treat illnesses, injuries, diseases, and other complications in the urinary tract and the male reproductive system. Hospitals, doctors' offices, and medical facilities of all types hire urologists full-time for all shifts, including nights, weekends, and holidays. Urologists are trained physicians who work within a collaborative environment, and may lead an entire staff of aides, nurses, and other medical team members, in some cases ultimately reporting to a chief urologist or medical facility administrator. Urologists may travel to hospitals and other medical facilities in order to provide patient care, but typically work within a single facility.
Need cover letter guidance? Add a cover letter to your resume using our cover letter formats how-to guide and add value to your resume.
Improve your application with a personal message! Your resume may summarize your qualifications, but a cover letter can help you express your professional accomplishments and working style. Pair these cover letter templates with our builder subscription to unlock AI-powered text templates and professional designs that will help you submit a complete application.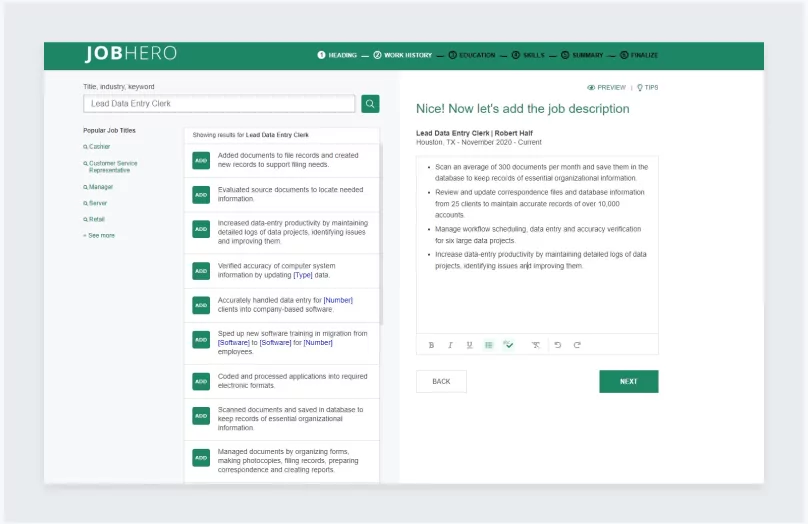 BUILD MY RESUME
Urologist Duties and Responsibilities
Daily job tasks performed by urologists differ, depending on the type of facility where they work, the number of patients they diagnose and treat, and the number of staff members they work with. However, the core duties performed by urologists are universally the same despite these variables.
Examine Patients
Urologists examine patients who are experiencing urinary problems, asking questions and using their hands and various diagnostic tools.
Run Tests
Urologists run and order tests on urine and blood samples in order to isolate medical issues in patients.
Prescribe Medication
Urologists prescribe medication as needed to treat patients for various urinary problems.
Diagnose
Urologists diagnose urinary issues by analyzing test results and patient symptoms.
Perform Medical Procedures
Urologists perform testing and treatment procedures, such as vasectomy, prostate biopsies, and cystoscopies.
Perform Surgery
Urologists perform surgeries on the urinary tract and male reproductive system.
Collaborate
Urologists collaborate with other medical staff members regarding patient diagnoses, testing, and procedures.
Develop Care Plans
Urologists develop patient care plans.
Write Patient Notes
Urologists write notes in patient files to accurately record information regarding patient symptoms, tests, and treatment plans.
Review Patient History
Urologists review patient medical history, diet, and symptoms.
Urologist Skills and Qualifications
Urologists are medical doctors who examine, test, and treat the urinary tract and male reproductive system using attention to detail, analysis, and medical knowledge. Medical facilities look for urologists who have the skills needed to perform all the duties associated with this job, and the ability to withstand the stress of making decisions when dealing with potentially life-threatening situations.
Analytical ability – urologists analyze symptoms and test results to find accurate medical diagnoses
Interpersonal skills – urologists interact with people of all ages to examine and treat their problems, which requires excellent interpersonal skills
Communication skills – urologists use verbal communication skills to collaborate with medical staff and speak to patients, and written communication skills to record accurate patient notes
Mechanical ability – urologists use their hands to perform precise medical and surgical procedures, which requires excellent hand-eye coordination and strong mechanical ability
Attention to detail – urologists use attention to detail to observe and examine patients and test results
Problem-solving – urologists use problem-solving skills to create treatment plans for patients to resolve the urinary tract issues they have
Research – urologists use research skills to learn more about various urological conditions and treatments used for them
Tools of the Trade
Urologists work regularly with the following tools:
Diagnostic tools (cystoscope, ultrasound, forceps, endoscopes)
Treatment tools (catheters)
Surgical tools (retractors, scalpels, scissors)
Urologist Education and Training
To be eligible for this job, urologists must have a medical doctor degree from an accredited medical school. Additionally, urologists must have completed an accredited internship and/or residency in urology and be board certified or be eligible to become board certified. Some medical facilities may additionally require urologists to have basic life support and/or CPR certification.
Training is not provided to urologists, who have extensive education and training prior to being hired for this job. Typically, urologists begin performing their job duties immediately upon being hired.
Urologist Salary Outlook
According to the Bureau of Labor Statistics (BLS), physicians and surgeons earned more than $208,000 median annual income, or more than $100 median hourly income, in 2017. Physicians and surgeons occupied more than 700,000 jobs in 2016, a number the BLS estimates will rise by 13 percent through 2026. This is faster than average. Urologists are physicians and surgeons who have trained and studied to specialize on one specific system in the human body. PayScale data shows that urologists earn a median annual income of $305,441.
Urologists receive extensive benefits packages from employers that typically include many weeks of vacation leave, health insurance coverage with dental and vision insurance, retirement planning options, and life insurance. Free parking, free meals, and free fitness facility access may additionally be provided by some medical facilities.
Create your own professional resume in just minutes.
Try our resume builder today
Build Your Resume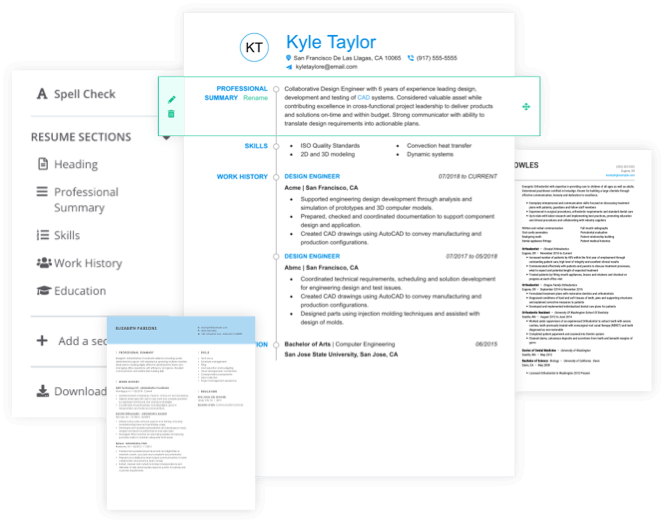 Helpful Resources
Use these helpful books and websites for urologists to find education and research tools, learn more about diagnosing and treating urinary problems, and explore various professional opportunities.