Featured in:
An aircraft and powerplant (A&P) mechanic maintains the airframe and engines of aircrafts to meet FAA standards. This job involves tasks such as performing routine checks and repairs, keeping records of inventory, and identifying faults with components of the plane. A&P mechanics often work in hangars, repair stations, and on airfields, and usually work full-time on a rotating eight-hour shift. Overtime and weekend work is also common with this job. A&P mechanics should have strong mechanical abilities and knowledge, be incredibly detail-oriented and thorough, and be skilled at working with complex information and equipment.
Studying resume samples and examples are a great way to get inspiration for your own. Study our library of examples today!
Want to boost your resume? Your Jobhero subscription comes with a complimentary cover letter builder. Once you choose a cover letter template, the builder will suggest job-specific skills and prewritten entries, allowing you to save multiple letters for various applications fast.
A&P Mechanic Duties and Responsibilities
A&P mechanics carry out a variety of duties depending on the organization they work for. Based on job listings we analyzed, an A&P mechanic's duties typically involve:
Performing Maintenance
A&P mechanics carry out maintenance updates on different components and accessories of aircrafts, such as checking the wings and tail, and identifying any corrosion.
Running Tests
A&P mechanics run regular maintenance tests and checks to ensure that all components are working to full capacity, and that the aircraft is safe to fly.
Installing Replacement Parts
A key task that A&P mechanics perform on a regular basis is installing replacement parts in the aircraft which are faulty or damaged.
Creating Inventories of Supplies
A&P mechanics keep note of the stock of supplies they have, as well as materials and equipment, so that more can be ordered for future tasks and projects. They also maintain repair logs and other documents, such as reports of what has been fixed or replaced.
Diagnosing Malfunctions
One of the main responsibilities of A&P mechanics is to diagnose what faults are caused by and find a way to fix them efficiently. This involves staying up to date with the latest industry advances and developments, and understanding changes in components of aircrafts.
A&P Mechanic Skills and Qualifications
A&P mechanics should be great at problem-solving, have the strength and dexterity to use and lift equipment and parts, and have strong observational skills to spot areas of the aircraft which need improving or fixing. Typically, employers will require an FAA-approved school qualification, as well as the following abilities:
Detail oriented - A&P mechanics need to adjust parts and use equipment to meet exact specifications, so attention to detail is important to ensure that all aspects of the aircraft work properly
Strength - aircraft parts and equipment can be heavy, so A&P mechanics should have the strength to be able to lift these, as well as climb on airplanes and balance
Dexterity - A&P mechanics use precision tools and equipment, so they need to coordinate their fingers and hands to assemble parts and manipulate tools
Computer aptitude - A&P mechanics use computers and computerized equipment to make adjustments and repairs, so applicants for this role should be technically minded and have experience of using computers
Problem solving skills - a key aspect of this job is fixing and repairing faults on aircrafts, so A&P mechanics should be strong problem-solvers that can troubleshoot issues as they arise
A&P Mechanic Education and Training
The minimum requirement to become an A&P mechanic is a Federal Aviation Administration (FAA)-approved aviation maintenance technician school qualification. These schools award a certificate of completion that is a recognized alternative to the experience requirements stated in regulations by the FAA. Some aircraft mechanics enter this occupation with a high school diploma and earn their skills through on-the-job training to pass the FAA exams. The FAA requires that aircraft maintenance be carried out by either a certified mechanic with the appropriate ratings or authorizations or under the supervision of mechanic with these ratings. There are different certifications for airframe mechanics ('A') and engine work (powerplant mechanics, or 'P'). Mechanics must be at least 18 years of age, be fluent in English, and have 30 months experience to qualify for either the A or P rating, or both.
A&P Mechanic Salary and Outlook
The median annual salary for A&P mechanics is nearly $61,000, according to the Bureau of Labor Statistics (BLS). A&P mechanics in the 10th percentile earn around $36,000 annually, while the highest paid earn close to $92,000 a year. Some companies offer packages that can reach up to $5,000 from bonus structures based on individual or group performances, and profit sharing opportunities of up to $10,000. Many employers offer dental plans and medical insurance as part of their benefits package. The BLS predicts that the growth rate for this sector is expected to grow by 11 percent through 2026.
Create your own professional resume in just minutes.
Try our resume builder today
Build Your Resume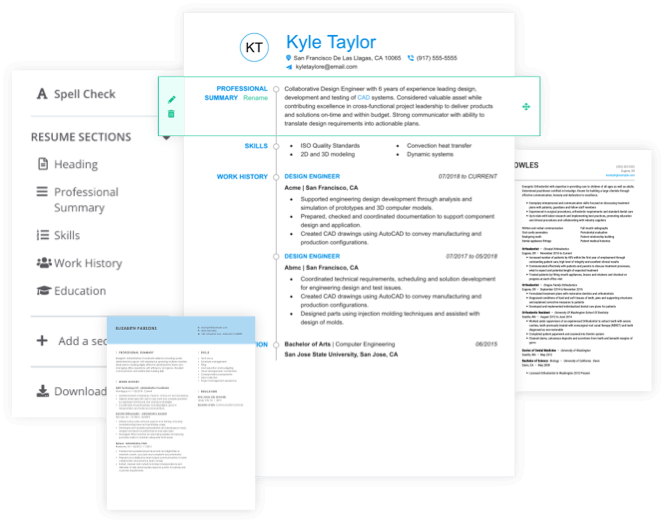 Helpful Resources
We've collected some of the best resources to help you develop a career as an A&P mechanic.
this book serves as a great resource for maintaining and repairing aircraft, with illustrations and stepbystep instructions for all essential aircraft tasks. It covers a wide range of topics, including materials and fabricating, aircraft plumbing, and composite materials.
this book compiles specs from reference books and government publications into an easytouse guide, which includes critical information on maintaining an aircraft. It includes aircraft controls, the most frequently used measurements and scales, and applicable mathematics.
an FAAapproved handbook that covers the acceptable methods and techniques for repairing and inspecting aircrafts. This book includes a glossary, and useful acronyms and abbreviations.
Federal Aviation Administration
the official FAA site is packed with useful information on building an aviation career, from training and regulations, to licenses and certifications.
A&P Mechanic Resume Help
Explore these related job titles from our database of hundreds of thousands of expert-approved resume samples: