Featured in:
At the heart of being a sales and marketing coordinator is finding ways to generate consumer interest in order to increase the employer's profits. As the name implies, the position involves attention to both sales and marketing efforts. Sales and marketing coordinators typically work full time in an office environment, though travel to attend industry events and trade shows is common.
Our team of certified resume writers have created a library of resume examples to show you how to craft a strong resume. Study them to learn to write your own.
One extra step to impress a manager: A growing number of hiring professionals read cover letters to determine whether they'll interview a candidate or not. Use our cover letter templates to craft a complete application that lands you the interview.
Sales and Marketing Coordinator Duties and Responsibilities
Tasks required of sales and marketing coordinators vary by factors such as the size and objectives of the company for which they work. However, job listings reveal that some core responsibilities are common to most positions. Thus, candidates should be prepared to do the following:
Analyze the Market
Identifying potential customers helps with marketing decisions. Gaining the attention of teenagers, for instance, likely involves using social media. Sales and marketing coordinators examine the needs, wants, and purchasing patterns of their target audience. They also keep an eye on how competitors present themselves.
Oversee Activities
From the design of a new logo to outlets where company literature will be placed, sales and marketing coordinators have their hands on just about anything that relates to image. They also play a role in deciding things such as which conventions sales staff should attend, where product samples should be distributed, or which incentive programs might best attract customers.
Liaise Between Departments
Multiple departments depend on sales and marketing coordinators. They act as a point of contact, a source of information, and a go-between to convey information quickly and accurately. By keeping everyone in the loop, the coordinator ensures consistency. A change in text, for instance, needs to be conveyed to the art department so that images can be repositioned accordingly.
Provide Reports
Management wants to see the results of various initiatives. Sales and marketing coordinators gather pertinent information and organize it into visual or written presentations.
Attract New Clients
Successful sales and marketing coordinators are always on the lookout for ways to build the company's customer base. They may, for example, supply the sales team with possible leads or make a presentation to a group that could be a good match for the employer's products.
Sales and Marketing Coordinator Skills and Qualifications
Sales and marketing coordinators interact with a range of people while performing their job, so outstanding interpersonal skills serve them well. They also are excellent verbal and written communicators who know how to present information in ways others can understand clearly. Other skills critical to success include:
Creativity - thinking outside the box leads to exciting campaigns that grab attention and generate sales
Data analysis - sales and marketing coordinators should be comfortable inputting and interpreting data in order to draw sensible conclusions
Salesmanship - understanding the target audience and presenting information to them in ways that will lead to a positive impression of the company boosts profits
Organization skills - managing the efforts of multiple people and departments to achieve desired results requires staying on top of things and collaborating extensively
Problem-solving skills - critical examination helps sales and marketing coordinators pinpoint reasons behind situations, such as why sales totals were less than predicted or why an internet campaign isn't drawing sufficient traffic
Sales and Marketing Coordinator Education and Training
People in this position generally hold a bachelor's degree in business, marketing, public relations, or a similar field. With the increasing emphasis on digital campaigns, candidates showing expertise in social media or website effectiveness may attract the attention of hiring managers.
All new hires should expect a period of on-the-job training to get familiar with the company's services, products, and brand. Because this competency is so important for attracting and maintaining customers, employers sometimes hire from within, such as promoting a successful salesperson to the coordinator role.
Sales and Marketing Coordinator Salary and Outlook
The median annual salary for a sales and marketing coordinator, according to PayScale, is about $42,500 (about $16.50 per hour). People on the lowest end of the pay range earn about $31,000 per year, while the highest paid make more than $60,000. Sales and marketing coordinators working for employers with a commission system have the opportunity to increase their compensation through peak performance.
As companies work to establish their brand in the crowded global marketplace, demand for sales and marketing coordinators and similar professionals should remain promising. For instance, the Bureau of Labor Statistics predicts the need for advertising, marketing, and promotions managers will increase 10 percent through 2026. Likewise, competent sales managers are always crucial to generating profits.
Create your own professional resume in just minutes.
Try our resume builder today
Build Your Resume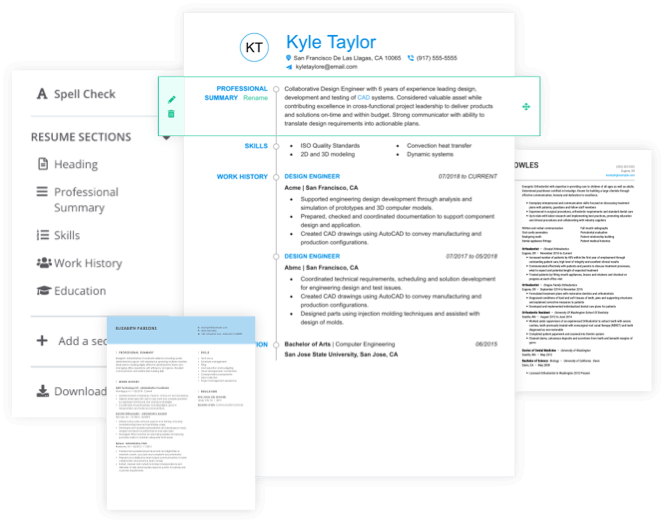 Helpful Resources
To further judge if you have a future as a sales and marketing coordinator, check out these sources of additional information:
if you want to learn "the latest and greatest in influence," check out this community for people looking to grow their career and stand out to employers
American Marketing Association
this wellestablished organization is a goto place for all things associated with the marketing industry
this LinkedIn group of more than 95,000 members worldwide says its mission is "to provide members a powerful and strategic means to connect with one another at events and online, grow professionally, and drive profits within their organizations"
written by one of the most expensive business consultants in the world, readers praise this book as a "mustread" filled with practical, usable advice
master the mediums essential to modern marketing efforts with the updated edition of this entry in the popular learningmadeeasy series
Sales and Marketing Coordinator Resume Help
Explore these related job titles from our database of hundreds of thousands of expert-approved resume samples: