Featured in:
Marketing Officers may work for large Fortune 500 companies or smaller businesses, but their job is essentially the same: creating programs and ad campaigns geared to increasing sales and customer interest in the business.
In smaller businesses, the Marketing Officer may work independently, but in larger settings they are often part of a marketing team and report to a Chief Marketing Officer or Manager. According to the Bureau of Labor Statistics, jobs in the Advertising, Promotions, and Marketing Manager fields should increase by 9 percent through 2024, adding an estimated 19,700 jobs.
Our certified resume writers have created a library of resume samples to show you exactly what a strong resume looks like. Use them as-is or customize them to your needs.
Impress your future boss! According to a 2020 survey, most hiring managers read cover letters for candidates they're considering interviewing before making their final decision. Make a cover letter that seals the deal with our professionally designed cover letter templates.
Marketing Officers Duties and Responsibilities
A Marketing Officer must juggle many duties and responsibilities to be successful. Although specific positions will dictate a Marketing Officer's undertakings, there are several core responsibilities common to this occupation. A review of current job listings identified the following primary tasks and responsibilities.
Conduct Market Research
In order to successfully create marketing campaigns, Marketing Officers must first conduct market research to identify business trends and customers' needs and desires. Marketing Officers will need to analyze data and conduct surveys to gather the necessary information and then be able to interpret the data to create successful marketing strategies.
Develop Marketing Strategies
Once market research has been completed, Marketing Officers turn their attention to creating marketing and advertising campaigns that will increase their business' sales and bring in new customers. This may include creating or altering brand image, reaching out to a new target audience and creating a budget to cover all necessary expenses. It may also require working in various mediums such as, online advertising, print ads, radio and television commercials.
Manage Public and Media Relations
Marketing Officers may also be responsible for maintaining positive public and media relations. This may involve creating press releases and issuing statements as well as reducing the impact of negative press. They may be called upon to create PR campaigns to bolster a company or product's image or may create promotional materials to distribute to customers. Keeping the company and its products in a positive limelight is one of the many responsibilities of the Marketing Officer.
Marketing Officer Skills
Marketing Officers must be extremely organized and have excellent interpersonal skills. They must be skilled at managing time and directing others, and be reliable. Employers look for candidates with all of these traits as well as the traits listed here.
Core skills
: Based on job listings we looked at, employers want Marketing Officers with these core skills. If you want to work as a Marketing Officer, focus on the following.
Manging projects and teams
Knowing market research practices and techniques
Understanding principals, practices and techniques of marketing strategies
Proficiency with computer programs, such as Word, Excel and PowerPoint
Analyzing costs and managing budgets
Advanced skills
: While most employers did not require the following skills, multiple job listings included them as preferred. Broaden your career options by adding these skills.
Working with various forms of media, including print, broadcast and digital
Using social media effectively as a marketing tool
Create your own professional resume in just minutes.
Try our resume builder today
Build Your Resume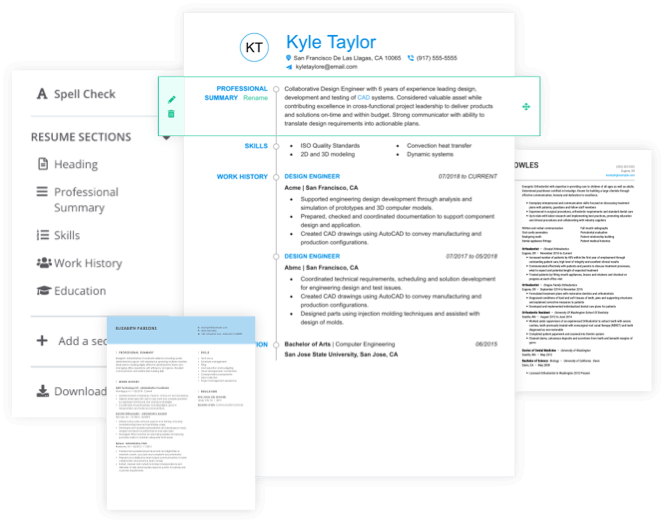 Marketing Officer Resources
The internet has more useful resources for those considering a career as a Marketing Officer. We compiled a list of sites that will inspire, inform and entertain you on your path to becoming a Marketing Officer.
On the Web
Marketing Manager is a successful UKbased marketing services company. Visit their blog site for interesting and thoughtful articles written by Marketing Officers.
Marketo is a global business offering a large range of marketing services. Their website includes this useful blog updated regularly with relevant articles tackling many subjects and aspects of the marketing industry.
On Twitter
Follow the Chief Marketing Officer for Major League Baseball, Jacqueline Parkes for updates on baseball and the world of marketing.
This feed is a mustfollow for anyone involved in marketing. Maintained by The Wall Street Journal's CMO Today, it is full of marketing and advertising news and information.
Marketing Officer Books
This book is geared towards Marketing Officers who need advice and tips for marketing strategies in a digital world. Packed with tools, strategies, techniques, and resources, this is a mustread for modern Marketing Officers.
Veteran Chief Marketing Officer, Brad Kirk, imparts his wisdom on how to become successful in marketing. He offers his own tried and true techniques and strategies.
A book full of insight from some of the top Chief Marketing Officers around the world. Author, Drew Neisser, went to some of the world's leading businesses and interviewed their CMOs to create this sourcebook full of useful advice, tips, and anecdotes.
Industry Groups
This association represents the advertising agency in the United States and is referred to as "the 4A's." Founded in 1917, it is a leading resource for news, latest research, training and education opportunities, and networking with peers.
Marketing Officer Resume Help
Explore these related job titles from our database of hundreds of thousands of expert-approved resume samples: