Featured in:
Companies depend on logistics clerks to handle the clerical responsibilities associated with shipping products. With a focus on the timely, accurate fulfillment of orders, these workers promote positive customer relations and ensure that their employers' resources are being used effectively. Logistics clerks tend to work full-time in offices and warehouses but may need to perform overtime during busy periods or be available by phone outside of normal business hours to deal with delivery problems. Clerks often work under the supervision of a logistics manager.
Need cover letter guidance? Add a cover letter to your resume using our cover letter formats how-to guide and add value to your resume.
Improve your application with a personal message! Your resume may summarize your qualifications, but a cover letter can help you express your professional accomplishments and working style. Pair these cover letter templates with our builder subscription to unlock AI-powered text templates and professional designs that will help you submit a complete application.
Logistics Clerk Duties and Responsibilities
Regardless of what products the company makes, certain key responsibilities are central to most logistics clerk positions. Based on our look at job postings, applicants should be prepared to do the following:
Maintain Paperwork and Records
If you want to know anything about a certain shipment, ask a logistics clerk. These professionals keep tabs on all the specifics related to what is coming in or going out of the company. By keeping electronic and/or paper files accurate and up-to-date, they can track orders, answer billing questions, and discuss content. Keeping an eye on stock and participating in inventory counts also may be expected.
Handle Outgoing Shipments
When logistics clerks receive orders from sales, they arrange the particulars of deliveries. They choose transportation methods based on factors such as size, cost, and when the items are needed. They notify material handlers of what will need to be pulled from inventory and the time at which pickup is scheduled. Coordinating efforts so that multiple orders can be grouped together for pick-up helps with cost control. If discrepancies arise with the carrier, the logistics clerk looks into the agreed-upon terms.
Receive Incoming Shipments
Logistics clerks may be called upon to examine orders arriving at their own company. They inspect for damage, verify correctness, and input information into inventory records. Since deliveries can be large, the logistics clerk may make a point of scheduling arrival at a time when sufficient manpower exists to handle unpacking and movement.
Deal with Customers
Logistics clerks keep clients posted on the status of their orders. If delays or unexpected situations arise, logistics clerks provide a heads-up and do what they can to minimize inconvenience. They also handle replacements when incorrect goods arrive. Likewise, if orders are damaged in transit, logistics clerks send out new items and file claims with the carrier.
Report
As part of the logistics team, clerks communicate with departmental leaders about daily activities. This information helps others within the organization to remain in the loop and make educated decisions.
Logistics Clerk Skills and Qualifications
By paying attention to detail so that nothing slips through the cracks and causes problems or delays in shipping or receiving items, logistics clerks show commitment to both their employers and to the customers they serve. Other things hiring managers look for when evaluating candidates include:
Communication - listening to others is essential to understanding their needs, and the ability to explain information clearly ensures everyone is on the same page
Physical requirements - being fit and having good stamina are essential for logistics clerk positions involving lifting, bending, and standing on one's feet for prolonged periods of time
Organization - keeping records up to date and sticking to systems in order to make information retrieval quick leads to an efficient department
Multitasking - with demands coming in from various sources, logistics clerks must be able to prioritize tasks
Problem-solving - keeping calm and thinking through unanticipated situations enables operations to get back on track
Computer competency - since tracking, correspondence, inventory, and the like are often handled electronically, logistics clerks should be comfortable with technology and willing to learn specific job-related software
Logistics Clerk Education and Training
While some candidates land positions as logistics clerks with only a high school diploma, holding an associate's or bachelor's degree in logistics management or a related field can increase job prospects. New hires should expect a period of on-the-job-training to become familiar with the individual employer's procedures.
Logistics Clerk Salary
PayScale.com lists the national median annual salary for logistics clerks as $35,028, with a median hourly wage of $13.50. Logistics clerks in the 10th percentile earn around $26,000 a year (or $9.95 an hour), while the highest-paid make over $45,000 a year ($18.07 hourly). Full-time employees may receive medical and dental insurance, a retirement plan, life insurance, and paid time off.
Create your own professional resume in just minutes.
Try our resume builder today
Build Your Resume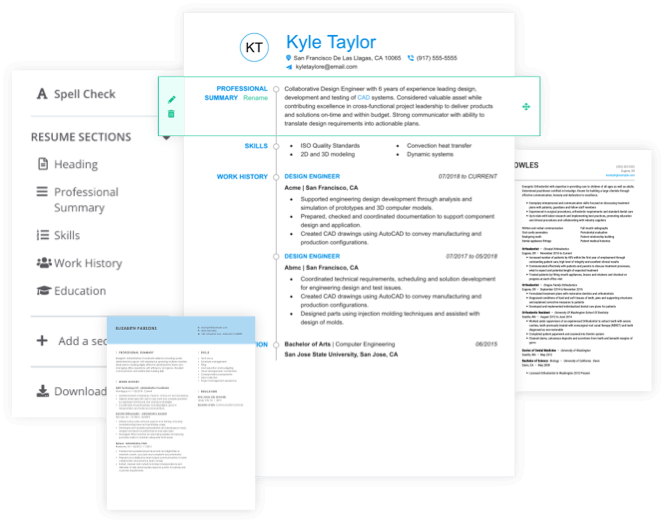 Helpful Resources
Would you make a good logistics clerk? These sources can aid in the decision-making process:
Known as "the only professional organization focused on logistics management and its role in the supply chain," WERC says it assists "those new to the industry master best practices and establish valuable professional relationships."
If you want to discuss issues pertaining to the logistics industry, check out this LinkedIn group of more than 266,000 members eager to share knowledge.
This professional society dates back to 1966 and has chapters in more than 50 countries.
Logistics Clerk Resume Help
Explore these related job titles from our database of hundreds of thousands of expert-approved resume samples: