Featured in:
Inventory analysts, also called purchasing managers, manage inventory items and day-to-day inventory operations. They primarily work in warehouse and office environments to manage, count, and analyze inventory items. These professionals possess a strong commercial awareness for their industry and are adept at conducting operations research. Supply companies, such as retail, wholesale, and distribution centers, hire these analysts to maximize production.
They work full-time during flexible shifts, including nights and weekends, and generally report to upper level management. Travel is not typically required for this job, as inventory analysts carry out their duties while working in and around the warehouse itself.
Studying resume examples is a great way to get inspiration for your own. Study our library of example today!
One extra step to impress a manager: A growing number of hiring professionals read cover letters to determine whether they'll interview a candidate or not. Use our cover letter templates to craft a complete application that lands you the interview.
Inventory Analyst Duties and Responsibilities
Daily job duties vary for inventory analysts based on the amount and type of inventory being analyzed. Based on our analysis of job postings, there are essential duties relevant to this position regardless of the hiring company:
Allocate Inventory
Inventory analysts allocate inventory, determining and directing where it needs to go as it comes into the warehouse and as it leaves the warehouse. This includes scheduling shipments and pickups.
Analyze Inventory Statistics
Inventory analysts analyze inventory statistics. This includes performing financial analytics to determine which products are selling the most and which are under-performing.
Coordinate Supply Chain
They coordinate with project managers, warehouse employees, and shipping supervisors to plan and schedule pickups and distribution of inventory items.
Document Discrepancies
They also document inventory discrepancies, such as missing or mislabeled items.
Count Inventory
Inventory analysts perform regular inventory counts and verify the numbers against shipping and receiving logs.
Write Inventory Reports
These analysts write regular inventory reports detailing inventory counts, discrepancies, and other statistical data.
Place Orders
Inventory analysts order inventory from vendors and track order shipments.
Inventory Analyst Skills and Qualifications
Inventory analysts are detail-oriented professionals with the ability to multitask and manage many inventory items at once, while maintaining communication with all employees along the supply chain. In addition to an academic background in a finance-related field, employers hire inventory analysts with these core skills:
Communication - Inventory analysts need excellent verbal communication skills to speak with employees as well as strong written communication skills to create regular inventory reports
Computer Skills - These analysts are proficient with computers and use them to create digital reports and analyze inventory statistics using software programs
Analytical Skills - They also use analytical skills to study inventory statistics, verify numbers, and track shipments
Organizational Skills - To maintain and route inventory stock to multiple places, inventory analysts employ strong organization skills
Time-management - They also prioritize and schedule incoming shipments using time-management skills
Problem-solving Skills - Inventory analysts use problem-solving skills to manage warehouse issues, such as missing and mislabeled stock
Multi-tasking - Because they manage multiple tasks at once, strong multi-tasking skills are essential for this position
Mathematics - Inventory analysts count inventory items and analyze financial statistics, which requires excellent math skills
Attention to Detail - To verify numbers, notice inventory discrepancies, and maintain accurate inventory counts, these analysts possess a strong attention to detail
Inventory Analyst Education and Training
Employers generally require inventory analysts to have a bachelor's degree in finances, accounting, or a related education field. In lieu of a formal degree, some employers will accept a high school diploma or GED in conjunction with prior experience managing inventory.
Most inventory analysts receive paid training that varies by employer. During the training period, which can last for several weeks, inventory analysts become familiar with daily inventory operations and supply chain logistics.
Inventory Analyst Salary and Outlook
According to data from the Bureau of Labor Statistics, inventory analysts, categorized as "Logisticians," earned an annual median salary of $74,590 in 2017, which equates to $35.86 per hour. Logisticians analyze and coordinate the supply chain for a company and perform many duties similar to inventory analysts, who specifically focus on the items in a company's inventory. PayScale data shows that inventory analysts earn a median annual income of $52,675.
Most employers provide inventory analysts with medical benefits that include health, dental, and vision coverage. Workers compensation, disability insurance, and life insurance may also be included with benefits packages. Vacation pay and sick days are standard for inventory analysts. Some employers provide monetary incentives for analysts who reduce inventory waste or otherwise increase profits. In 2016, logisticians occupied almost 150,000 jobs, a number that is projected to rise by 7 percent through 2026. This growth rate is as fast as the U.S. average.
Create your own professional resume in just minutes.
Try our resume builder today
Build Your Resume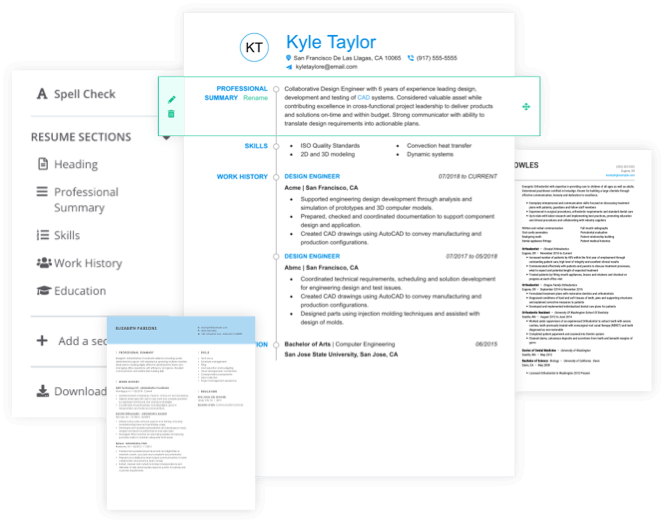 Helpful Resources
Interested in pursuing a career as an inventory analyst? If so, these books and websites provide job opportunities, education resources, tips, and career strategies to help you get started:
Find resources, tools, and tips for analyzing data at this website, which also offers news updates and events dates for upcoming professional networking opportunities.
Learn how to control and manage inventory with the techniques covered in this book by Steven M. Bragg. Inventory management, financial reporting, and more daily operations strategies for inventory analysts are covered at length in the text.
Find events information, news updates, and education resources for warehouse logistics at this website.
All professionals who work with supply chain management can use this book to understand the problems and issues that arise in warehouse environments as well as how to best handle them.
The Association for Distribution & Warehouse Management (ADWM)
This website has a career center, dates for upcoming courses and seminars, news updates, and many other resources for professionals who work in warehouses and supply rooms.
Learn basic tips and strategies for retail analytics with the information in this book by Brittany Bullard, which includes tips for streamlining merchandise management.
Inventory Analyst Resume Help
Explore these related job titles from our database of hundreds of thousands of expert-approved resume samples: