Featured in:
Overseeing the operations of corporate IT departments is the primary duty of IT Supervisors. They manage staff that upgrades and maintains a company's computer systems, including databases, mainframe systems, data communication networks and software programs. IT Supervisors also manage a team of administrators and installers when installing and implementing new systems. It is typically the responsibility of IT Supervisors to hire, train and evaluate IT staff, assign tasks and arrange project schedules. In addition, IT Supervisors perform assessments on company systems to ensure proper operations and to identify any issues that need to be addressed.
IT Supervisors typically run IT departments but might report to a higher executive, such as Chief Technology Officer (CTO). They can work in nearly any type of industry. As reported by the Bureau of Labor Statistics (BLS), IT Supervisors should realize a growth rate of 15 percent through 2024. The continued need for increased cyber security and expansion of technological systems as well as the ongoing trend toward cloud computing are believed to be among the main reasons for this expected growth.
Studying resume samples and examples are a great way to get inspiration for your own. Study our library of examples today!
Want to boost your resume? Your Jobhero subscription comes with a complimentary cover letter builder. Once you choose a cover letter template, the builder will suggest job-specific skills and prewritten entries, allowing you to save multiple letters for various applications fast.
IT Supervisor Duties and Responsibilities
IT Supervisors must handle a variety of tasks in order to satisfy all of their core responsibilities in areas of computer systems analysis, installation, maintenance and upgrades. We have analyzed several job listings and identified the following duties and responsibilities that fall mainly to IT Supervisors.
Install and Maintain Computer Systems
IT Supervisors generally run the IT team that initially installs a company's internal network and computer systems. They analyze a company's technology needs, develop systems and software, implement hardware and software, conduct tests and maintain ongoing operations of all systems.
Upgrade Existing Technology
It is typically up to IT Supervisors to evaluate a company's systems and determine the need for upgrades. They monitor information about upgrades to specific systems and schedule upgrades as needed.
Ensure Data Recovery
In emergency situations, it is imperative that companies have a data recovery system in place. IT Supervisors are typically responsible for creating a disaster recovery plan for corporate data and systems. IT Supervisors also assess data risk factors.
Manage IT Staff and Operations
From hiring and training staff to setting work schedules and establishing department procedures, IT Supervisors are generally responsible for all aspects of the operations of an IT department. They arrange for ongoing staff training and professional development, create work assignments, assemble installation teams, oversee Help Desk operations and perform employee evaluations.
IT Supervisor Skills
IT Supervisors should display stronger than average communication, analytical, organizational and problem solving skills to be successful in this field. They should be team-building leaders who possess time management and troubleshooting skills and a thorough understanding of computer systems and functions. Knowledge of business operations, such as financial and personnel management, is important. A deep understanding of project management practices and processes, such as scheduling, budgeting and meeting deadlines, is crucial for IT Supervisors. In addition to these important skills and abilities, employers typically seek IT Supervisors with the following capabilities:
Knowledge of computer operating, software and other systems.
Understanding of most recent computer system upgrades.
Integrating new and upgraded systems.
Monitoring systems operations and make recommendations as needed.
Developing technological procedural and operations manuals.
IT staff selection and training.
IT Supervisor Tools of the Trade
The IT Supervisor toolbox should contain various tools that allow them to successfully perform all job tasks. If you are interested in a career as an IT Supervisor, you should be capable of using the following:
Business management software – finance, management, HR and other relevant business management software can be effective tools to help IT Supervisors succeed in non-technical duties associated with this position.
Management reporting – IT Supervisors should be able to produce coherent reports and manuals outlining department procedures, upgrade processes, budget development and other areas of responsibility.
Project management tools – from using scheduling practices to effective team building methods, project management software and online tools can be crucial to the success of IT Supervisors.
IT Supervisor Education and Training
Many companies seek IT Supervisors who possess a bachelor's degree in computer science, information technology or a related field, though some will accept an associate's degree in these areas. A degree in business administration can also be helpful for IT Supervisor candidates. Certifications in the technical field, such as Microsoft Certified Professional (MCP) or Cisco networking certification, can be required by some companies.
IT Supervisor Salary
According to the most recent figures presented by the BLS, IT Supervisors realize a median annual salary of $118,010. Top earners see a yearly median salary of $185,150, while those in the lower percentile make $73,080 per year. New York is the state where IT Supervisors can earn the highest wages (annual mean salary of $145,550), with California ($144,240) and New Jersey ($143,710) landing in the number two and three spots.
Create your own professional resume in just minutes.
Try our resume builder today
Build Your Resume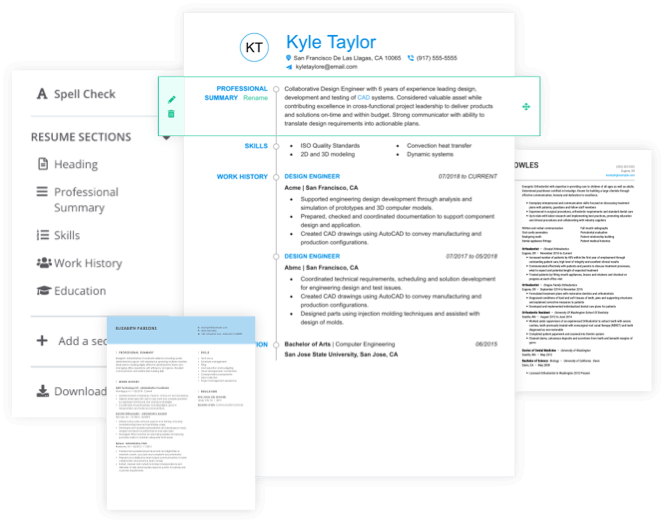 IT Supervisor Resources
We have assembled the following resources to help you gain more insight into this career. Below are links to relevant professional organizations, books, blog and other resources that provide details about IT Supervisor job responsibilities, professional development opportunities and more.
Information Technology Management Association (ITMA)
Since 2003, this organization has been providing IT Supervisors and other leaders in the field with networking and collaborative opportunities as well as guest speaker and panel discussion programs.
Established in 2002, IAITAM offers member training and certification, networking opportunities, speaker conferences, webinars and links to professional publications to help IT Supervisors develop in their careers.
IT Supervisors will find a wide range of current topics addressed in this blog, such as cyber security issues, cloud computing expansion, career advancement tips and more.
From change management to team building practices ,this blog presents strategies and processes that IT Supervisors can apply in the workplace to help them better achieve their goals and fulfill their responsibilities.
IT Manager's Handbook : Getting Your New Job Done, 3rd Edition by Bill Holtsnider and Brian D. Jaffe
This thorough resource for new and aspiring IT Supervisors covers everything one needs to know about this profession, such as technological implementation processes, budget management, hiring and training techniques, increasing a company's connectivity and so much more.
The Adventures of an IT Leader by Robert D. Austin, Richard L. Nolan and Shannon O'Donnell
This updated edition offers valuable insight into successful managerial practices of IT Supervisors. Covers everything from the technical knowhow an IT Supervisor should possess to building relationships with IT employees, managers and other professionals.
IT Supervisor Resume Help
Explore these related job titles from our database of hundreds of thousands of expert-approved resume samples: