Featured in:
HR supervisors guide and manage human resources services, policies, and programs. They consult with company leadership on organization design and restructuring, and also provide workforce analysis and planning. This position can look very different from one company to another, but in most instances an HR supervisor has a bachelor's degree in human resources or a related field, and preferably a few years of human resources experience.
Our certified resume writers have created a library of resume samples to show you exactly what a strong resume looks like. Use them as-is or customize them to your needs.
Improve your application with a personal message! Your resume may summarize your qualifications, but a cover letter can help you express your professional accomplishments and working style. Pair these cover letter templates with our builder subscription to unlock AI-powered text templates and professional designs that will help you submit a complete application.
HR Supervisor Duties and Responsibilities
The type and size of the organization employing an HR supervisor will largely dictate their responsibilities, but some of the most common duties include:
Leading Recruiting Activities
HR supervisors coordinate all stages of the hiring process, including posting job openings, reviewing and screening applications, conducting interviews, and on boarding new employees. HR supervisors also oversee background checks and drug screens while ensuring compliance with all federal, state, and local employment laws.
Manage Employee Relations
HR supervisors address employee conflicts and complete investigations as required. They work with management to administer employee discipline or corrective action when needed. They also assess employee engagement and retention, and actively work to identify, analyze, and improve any problematic areas.
Plan and Hold Training Events
HR supervisors design and implement training and development programs for hourly and salaried employees.This includes using their extensive knowledge of policies like the Family and Medical Leave Act, workers' comp, short-term disability, and long-term disability to teach employees about their workers' rights.
Manage Payroll
HR supervisors ensure that employees have a systematic method for reporting work hours. They make certain that payroll taxes are paid in a timely fashion and manage miscellaneous payroll deductions like 401(k) contributions and insurance copays.
Prepare for Audits
HR supervisors help other management team members prepare for audits. Human resources confirm that I-9's and other required documents are completed and properly filed, among other tasks.
HR Supervisor Skills and Qualifications
HR supervisors not only manage the human resources department, they also play an integral part in ensuring that all departments, management, and employees are working harmoniously. Accomplishing that requires the following skills:
Leadership skills -in addition to managingthe human resourcesdepartment, HR supervisors coachemployees and management to uphold the company's priorities and values. They must also think strategically to align HR strategy with business goals and provide support on special projects
Documentation development - HR supervisors verify that all new employees complete the necessary paperwork to be in compliance with government and company mandates. They also ensure compliance with all applicable federal, state, and local laws and regulations, including but not limited to mandatory posting updates, form requirements, and training records
Communication skills -HR supervisors are strong communicators and presenters.They can work with a variety of personality types while maintaining a positive and helpful demeanor. Because they handle confidential information and workplace disputes, they have an excellent sense of discretion and sensitivity
Self-management-HR supervisors work with limited supervision, so these self-motivated individuals must take the initiative to stay current with company and government requirements for hiring, training, compensating, and dismissing employees
Tools of the Trade
HR supervisors are generally familiar with the following office productivity tools:
Microsoft Office (Word, Powerpoint, and Excel)
Business management tools (such as database software, CRM, SAP)
Presentation tools (such as projectors and SMART boards)
HR Supervisor Education and Training
The most common educational requirement is a bachelor's degree in human resources or a related field, with preference given to candidates who hold a master's degree. Some employers require just three years of HR experience while others prefer candidates with senior professional in human resources (SPHR) or PHR certification.
HR Supervisor Salary and Outlook
According to Glassdoor, the national average salary for a human resources supervisor is approximately $60,000, thoughsalaries range from $41,000 on the low end to $86,000 at the top. According to the Bureau of Labor Statistics, human resources needs are expected to grow by 7 to 9 percent from 2016 to 2026, which is about average growth.
Create your own professional resume in just minutes.
Try our resume builder today
Build Your Resume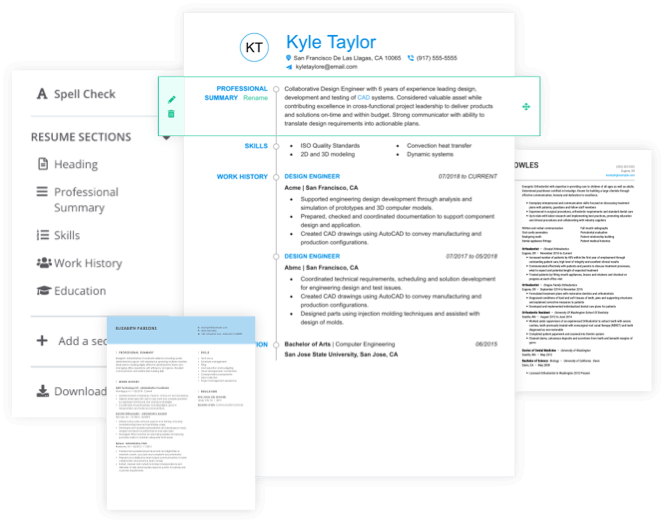 Helpful Resources
There are many helpful resources out there for those interested in becoming an HR supervisor. These links can get you started on the journey:
this professional organization provides industry news, job listings, and training
National Human Resources Association
the NHRA offers career services and events
a leading international organization, IHRIM sees and shares industry trends before they hit the mainstream
this magazine is dedicated to bringing human resource professionals the information they want and need and also hosts professional webinars
here you'll find a variety of human resource organizations and a great source of information for upcoming conferences and expos
The Big Book of HR
written by Barbara Mitchell and Cornelia Gamlem, this informative book covers a variety of topics pertinent to human resources
HR on Purpose: Developing Deliberate People Passion
Steve Browne wrote this forwardthinking book to help HR professionals rekindle passion for their work by exploring the industry's future applications
HR Supervisor Resume Help
Explore these related job titles from our database of hundreds of thousands of expert-approved resume samples: