Featured in:
R&D engineers, or research and development engineers, develop new products, redesign existing products, and perform research and testing on product concepts. Businesses in multiple industries, including scientific companies, electrical companies, and manufacturing companies hire full-time R&D engineers to work as leaders in a collaborative environment that includes other engineers, marketing professionals, and manufacturers. R&D engineers typically work in office environments and do not normally travel outside the company property to perform their regular daily duties. R&D engineers report to project managers.
Need cover letter guidance? Add a cover letter to your resume using our cover letter formats how-to guide and add value to your resume.
One extra step to impress a manager: A growing number of hiring professionals read cover letters to determine whether they'll interview a candidate or not. Use our cover letter templates to craft a complete application that lands you the interview.
R&D Engineer Duties and Responsibilities
Daily tasks performed by R&D engineers vary based on the industry they work in, the types of products they are designing, and the existing products being sold by the company. The core responsibilities for R&D engineers, however, are universally the same:
Design Products
R&D engineers design products. This may include making calculations of product dimensions, drawing sketches of product ideas, and designing mockups of proposed products.
Develop and Complete Projects
R&D engineers develop ideas for, manage, and lead projects until they become real products.
Lead Project Teams
R&D engineers take leadership of projects in development, managing all team members assigned to projects to keep them moving forward on schedule.
Design Project Plans
R&D engineers design detailed project plans with engineering, manufacturing, and sales and marketing teams to manage all aspects of product development and production.
Research
R&D engineers perform market research to determine what types of products might be successful among consumers, research product ideas to determine their viability, and research how existing products on the market are performing.
Collaborate
R&D engineers collaborate with engineers and developers to create product designs and with marketing teams to develop sales plans for future products.
R&D Engineer Skills and Qualifications
R&D engineers design and implement project plans to create various types of products. Employers hire R&D engineers who have the skills that are required for this job:
Computer skills- because R&D engineers work with many different software programs, strong computer proficiency is a must-have
Leadership - R&D engineers manage research and development teams
Communication- R&D engineers use good verbal communication skills to collaborate with research and development team members, and written communication skills to help write detailed product plans
Mathematics- R&D engineers use mathematical skills to design schematics for potential products and create product dimensions
Analytical ability- to perform many research tasks and create design plans for products
Multi-tasking- as R&D engineers work on many projects at once, strong multi-tasking skills are essential
Organization- to manage all phases of product creation and lead multiple teams of professionals in the research and development chain
R&D Engineer Education and Training
R&D engineers have varying educational backgrounds, as employer requirements differ. Many employers prefer R&D engineers to have a bachelor's degree in engineering or a related industry discipline, such as biotechnology for a pharmaceutical company. However, employers also accept candidates who have industry-related or R&D-specific work history in place of education.
Little training is provided to R&D engineers who already have skills and experience in their chosen field. However, newly-hired R&D engineers are usually assigned a reduced workload and work closely with supervisors and senior R&D engineers for several weeks before assuming leadership of a project.
R&D Engineer Salary and Outlook
Mechanical engineers earned $85,880 median annual income, $41.29 hourly, in 2017. Mechanical engineers design, develop, build, and test mechanical products and typically have a bachelor's degree, performing tasks that are similar to those of R&D engineers. There were more than 250,000 jobs for R&D engineers in 2016, a number the Bureau of Labor Statistics estimates will rise by nine percent through 2026. According to PayScale, R&D engineers earn $73,753 median salary annually.
A majority of employers offer extensive benefits to R&D engineers. These packages typically include health, dental, and vision insurance coverage. Paid vacation days, holidays, and sick days are also usually provided. R&D engineers may also receive bonuses from employers for successful product launches and meeting certain product sales benchmarks. Additional perks, such as continuing education reimbursement and wellness program reimbursement, are sometimes also available to R&D engineers.
Create your own professional resume in just minutes.
Try our resume builder today
Build Your Resume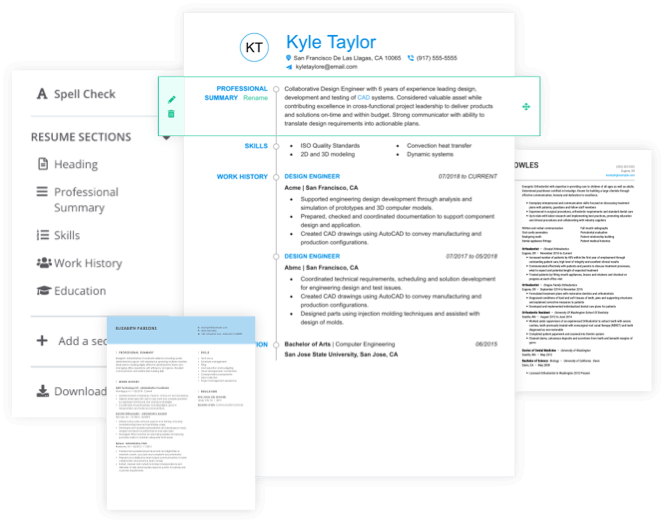 Helpful Resources
R&D engineers will find job openings, research and development strategies, and career tips for research and development using these books and websites:
R&D Engineer Resume Help
Explore these related job titles from our database of hundreds of thousands of expert-approved resume samples: