Featured in:
Education Consultants are academic advisors. They typically work in K-12 school settings, but may also be hired by parents to advise children on colleges and private schools. Education Consultants provide guidance to a school's teaching faculty on curriculum, teaching styles and recommended resources and textbooks. They may also recommend strategies to help improve a school's rankings and academic standing.
Education Consultants generally work as independent contractors. While they may report their findings and recommendations to a school principal or dean, they generally act as their own boss. The job growth for Instructional Coordinators is forecasted to be about 7 percent through 2024 according to the Bureau of Labor Statistics. This will add an estimated 10,500 jobs during this period.
If you are having writers block, our resume examples can help. Choose from hundreds of job titles to find the right example for your needs.
Improve your application with a personal message! Your resume may summarize your qualifications, but a cover letter can help you express your professional accomplishments and working style. Pair these cover letter templates with our builder subscription to unlock AI-powered text templates and professional designs that will help you submit a complete application.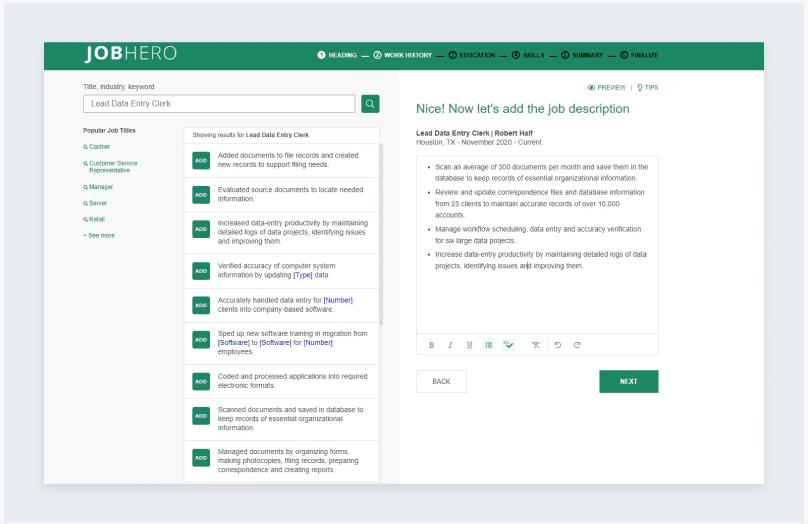 BUILD MY RESUME
Education Consultant Duties and Responsibilities
An Education Consultant must juggle many duties and responsibilities to be successful. Although specific positions will dictate an Education Consultant's undertakings, there are several core responsibilities common to this occupation. A review of current job listings identified the following primary tasks and responsibilities.
Develop Curriculum
Developing, coordinating and implementing curriculum plans may be one of the main tasks an Education Consultant is hired for. They will generally work with teaching staff to review the plans and materials currently in use and then make suggestions for ways to improve them. They are often asked to ensure all curriculum meets state or federal standards and that materials are standardized throughout the classrooms.
Observe Teachers
Education Consultants may also be tasked with observing teachers on the job and then making suggestions for ways to improve their teaching styles and increase classroom participation. Education Consultants must keep informed on the latest instructional techniques and trends to best assist their clients.
Provide Data Analysis
Reviewing and analyzing a school's performance data, such as test scores and graduation rates, are another way Education Consultants can provide assistance to a school. Depending on what their analysis finds, Education Consultants can provide guidance on ways to improve a school's performance by offering solutions and methods utilized in top performing institutions.
Training and Employee Development
Education Consultants are also tasked with providing training and employee development for a school's staff. They may offer courses that meet the continued education requirements for the teaching staff or may provide soft skill seminars for the entire staff. Some Education Consultants will provide the training themselves, while others may recommend training companies and online resources.
Education Consultant Skills
Education Consultants must be superb leaders and excellent communicators. They must be extremely organized and detail-oriented as well. Dependable, hardworking, and possessing a strong work ethic are also vital. Employers look for candidates with all of these traits as well as the traits listed here.
Core skills
: Based on job listings we looked at, employers want Education Consultants with these core skills. If you want to work as an Education Consultant, focus on the following.
Proficient in personal computing skills
Experience with training and education
Project management experience
Experience evaluating statistics and performance measurements
Advanced skills
: While most employers did not require the following skills, multiple job listings included them as preferred. Broaden your career options by adding these skills.
Instructional Design experience
Degree in education or related field
Create your own professional resume in just minutes.
Try our resume builder today
Build Your Resume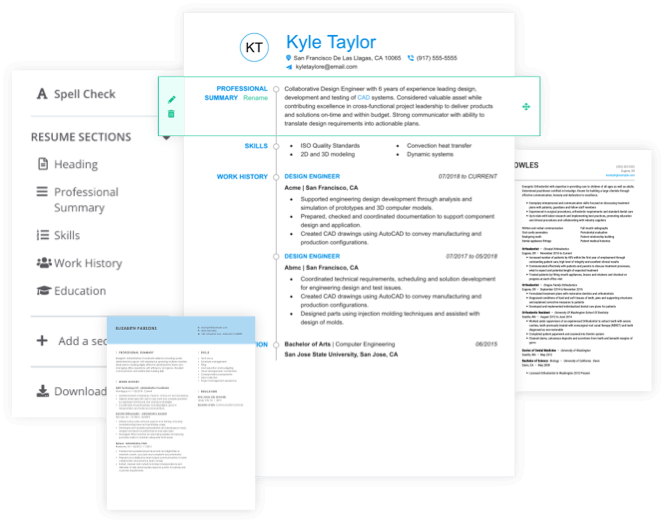 Education Consultant Resources
The internet has more useful sites and resources for those considering a career as an Education Consultant. We compiled a list of sites that will inspire, inform and entertain you on your path to becoming an Education Consultant.
On Twitter
Joanne Weiss has a long and impressive background in education. Currently working as an Education Consultant, her feed is full of school-related news and articles.
Follow David Fawcett, an international Education Consultant, for educational news, industry tips and humorous asides.
Education Consultant Books
This resource provides insight into the curriculum development process and guides administrators in the best practices for spearheading the process.
A great text for those looking for solutions to improving schools' academic performances and learning environments. The book used research and real examples from classrooms to illustrate strategies and processes that work.
This book is the perfect resource for Education Consultants looking for a guide on how to collect and analyze data to help improve school performances.
Industry Groups
IECA is a not-for-profit international association that offers workshops, conferences and educational opportunities to its Education Consultant members. It also maintains a list of qualified consultants who meet their standards and adhere to their codes of ethics.
HECA is an association for Education Consultants who specialize in helping students find, apply and be accepted to colleges and universities.
Education Consultant Resume Help
Explore these related job titles from our database of hundreds of thousands of expert-approved resume samples: