Featured in:
An outbound customer service representative typically works with a company's established customer base. Responsibilities include contacting customers who have inquiries or concerns related to their account, purchase experience, or purchased product use. These representatives also process payments and makes delinquency management calls. Off-phone tasks include entering customer information into a CRM system, preparing and sending documentation to team members, and possibly processing mail. This job role is facilitated through inbound and outbound phone calls, emails, and possibly online chat requests. Individuals in this role should be natural problem-solvers with excellent customer service skills and a focus on prompt, efficient, and courteous service.
Need cover letter guidance? Add a cover letter to your resume using our cover letter formats how-to guide and add value to your resume.
Impress your future boss! According to a 2020 survey, most hiring managers read cover letters for candidates they're considering interviewing before making their final decision. Make a cover letter that seals the deal with our professionally designed cover letter templates.
Outbound Customer Service Representative Duties and Responsibilities
While the day-to-day duties of outbound customer service representatives is determined by their employer, there are many core tasks associated with the role. Based on our analysis of job listings, these may include:
Manage Account Inquiries
On a daily basis, outbound customer service representatives interact with customers. They identify the customer's needs, clarify information, research issues, and provide solutions in a timely manner. This can include handling any customer issues, questions, account concerns, and delinquency management. This job sometimes requires follow-up calls or emails. All interactions must be documented and may also need to be entered into a CRM system.
Build Client Relationships
Through strong customer service skills and techniques, outbound customer service representatives engage customers and build sustainable relationships. By creating strong relationships, these reps are better able to upsell additional products or services to existing customers.
Verify and Process Payments
This role may require performance of administrative functions including verifying account information and ensuring orders are processed accurately. Outbound customer service representatives are also expected to contact clients to inform them about changes or corrections to anything related to account payments, such as an abnormal credit card charge.
Outbound Customer Service Representative Skills and Qualifications
Outbound customer service representatives have a passion for service and organization. The ideal candidate works well with different personality types, enjoys helping others, and has a great eye for detail even while multitasking. Employers prefer candidates who possess the following abilities:
Communication skills - outbound customer service representatives interact with many people, such as customers, supervisors, and vendors. It is important that they be strong, detailed communicators in order to run smooth operations in a fast-paced environment
Attention to detail - successful outbound customer service reps work well under pressure and can multitask even while paying close attention to details when providing customer service, maintaining records, and tracking correspondence
Team management - outbound customer service representatives keep team members motivated, hire and train new representatives, and resolve workplace conflicts
Problem-solving skills - those in this role are natural problem-solvers. There are many occasions dealing with customer issues and account discrepancies that require researching, escalating, and resolving issues effectively
Tools of the Trade
Outbound customer service representatives often use the following tools in their work:
Customer relationship management software
Office productivity software
Outbound Customer Service Representative Education and Training
It is preferred that outbound customer service representatives have a high school diploma. Previous experience working in customer support is preferred by most employers.Hands-on training, especially on any scripts and company protocols, is typically offered by employers.
Outbound Customer Service Representative Salary and Outlook
The Bureau of Labor Statistics (BLS) lists the median annual wage for customer service representatives as $15.81 per hour, or $32,890 per year. This can vary based on the industry, state, or country one works in.Employment of customer service representatives is projected to grow 5 percent through 2026, about as fast as the average for all occupations. Overall job opportunities should be good. Candidates with good customer service skills and experience using computer software applications will have the best job prospects.
Create your own professional resume in just minutes.
Try our resume builder today
Build Your Resume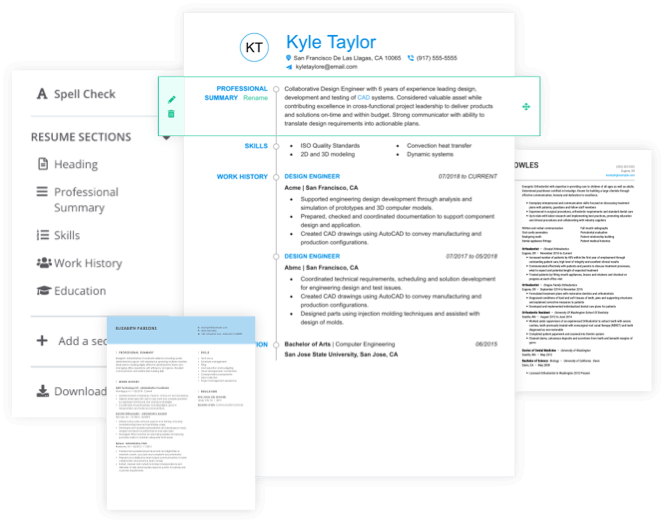 Helpful Resources
There are many helpful resources available for those interested in careers as outbound customer service representatives. Review the links below for valuable information and the latest industry news:
the completely revised and updated third edition of this training manual addresses every aspect of facetoface, phone, online, social media, and selfservice interactions. Using scenarios, guidelines, and practice exercises, this inspiring guide explains what to say and do, what to avoid, and why interactions go astray
this stepbystep guide helps you develop a customerfocused culture in your company, department, or location. Whether you're just beginning your journey or have been working on culture for years, this handbook will prepare you to take the next step
this book shows how you can succeed in the profession of selling. You'll learn effective phone techniques, how to handle objections, what to do when you hear the word "no," and more
Outbound Customer Service Representative Resume Help
Explore these related job titles from our database of hundreds of thousands of expert-approved resume samples: