What is a Treasury Analyst?
A Treasury Analyst is responsible for managing and analyzing their employer's financial activity. This includes managing cash flow, income, liability obligations and assets. Treasury Analysts are employed by businesses, nonprofit organizations and government agencies to oversee their finances. They play an integral role in making sure a business can stay in operation. According to the Bureau of Labor Statistics, demand for Financial Managers, which includes Treasury Analysts, is set to rise 7 percent through 2024.
Want to add value to your job application? Using a professional cover letter builder can help you stand out from the competition. Use ours to build a stand out letter that will get you noticed.
Treasury Analyst Duties and Responsibilities
Managing financial activities is a broad goal that involves many different duties and responsibilities. We researched several Treasury Analyst job descriptions to come up with the following core duties and responsibilities.
Preparation of Treasury Reports
Preparing monthly and quarterly treasury reports is perhaps the most important duty of the Treasury Analyst. It is this process that shows the financial health of an organization.
Execute Day-to-Day Cash Management
This is the primary daily responsibility of a Treasury Analyst. Where is money coming in? Where is money going out? These are the questions for which the Treasury Analyst always has the answer.
Prepare Presentation Materials for Senior Management
Whether it be monthly reports or daily briefings on cash flow, the Treasury Analyst spends a lot of time meeting with senior management. Good presentation skills are a must.
Advise Financial Operations on Movement of Funds
This is where the strategic aspect of being a Treasury Analyst comes into play. They use a variety of factors to analyze financial moves and decide whether or not the opportunity is worth the cost.
Document and Update Treasury Policies and Procedures
This involves making sure the organization complies with all financial regulations.
Treasury Analyst Skills
Being a Treasury Analyst requires a unique combination of hard and soft skills. While the position requires a solid foundation in finances, Treasury Analysts also must have strong communication and leadership skills.
Core Skills: The following skills were listed as a requirement in virtually every job description we researched.
Proficiency with financial analysis software
Proficiency in Accounting
Critical thinking skills
Analytical skills
Attention to detail
Logic and Reasoning skills
Advanced Skills These skills were not listed as requirements, but they are preferred by most employers.
Project management skills
Ability to thrive in a collaborative environment
Ability to handle responsibility
Tools of the Trade Treasury Analysts rely on the following tools to do their job.
Financial Analysis software, such as Quickbooks.
Spreadsheet software, such as Microsoft Excel
Presentation software, such as Microsoft Powerpoint
GO PRO

Choose from fully customizable

GET PAST THE BOTS

Ensure compatibility with Applicant Tracking Systems

LOOK YOUR BEST

Save time with sleek and stylish professional design templates
Build Your Resume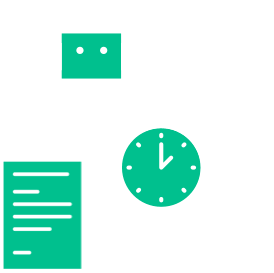 Treasury Analyst Q & A
To find out more about being a Treasury Analyst, we spoke to Assistant City Treasurer
Matthew Mazza
. Here is what he had to say.
What are some of the core duties performed by a Treasury Analyst?
A Treasury Analyst can work in multiple areas of the department. In Treasury, you have your front office Analysts who could be responsible for cash forecasting, investing of excess cash, running a hedging program in FX/commodities/interest rates and issuing debt into the marketplace. In most organizations, these types of analysts will be Treasury Capital Markets Analysts. Other types of Treasury Analysts could be responsible for payment processing, the entering of wires and ACHs, tax compliance, and other accounting features.
What challenges does a Treasury Analyst face?
The biggest impact facing treasury today is the regulatory environment and paying attention to new laws that will impact how corporations/nonprofits/governments manage their cash and investments and for reporting purposes. Most recently we had money market reform and this dramatically affected the type of money market funds that institutions could use going forward, shifting to more government security based funds.
What skills do Treasury Analysts use most?
Another crucial challenge and one area that treasury departments (that have international operations) are responsible for is the hedging of movements in foreign exchange, commodities, or interest rates. You have seen a lot of companies in the past few years hit their earnings targets but when translating their foreign currencies into USD, they actually miss due fluctuations in other rates. Using proper hedges whether they are swaps, options, forwards, or futures are crucial when assessing risks in any market.
What should someone consider before becoming a Treasury Analyst?
To be honest, many people will give you a multitude of answers for this question, whether that is math skills, negotiation skills, hard work and dedication. But I firmly believe the most important skill in treasury is plain common sense. Treasury departments need to just think of the things that they need to do to protect the organization in cash of any liquidity issue. The treasury department is responsible for preserving the liquidity of the organization so that management can fulfill both short term and long term objectives for the organizations. All it takes is a little common sense to know that risk taking and not properly protecting the organization against risks that can be controlled can be very debilitating to the firm's bottom line. If you have a treasury analyst who can ask themselves, "is this right for the organization's liquidity?" then that person will be successful. It's simple common sense!
What type of person is successful in this job?
If a person is coming from an investment banking or trading environment, remember that treasury is going to be a much slower environment than what you are used to. I say that to anyone coming from a very very busy finance role or background. Treasury today is about preserving liquidity and being risk averse. With so many regulations today, treasury is a cost center now more than ever. Before Dodd Frank and the Volcker Rule, treasury groups could speculate and be profit centers. Now it is much more toned down due to regulation. A much slower pace.
What do you find to be the most rewarding about being a Treasury Analyst?
Someone who is dedicated to working hard and who is always looking to learn new things.
Treasury Analyst Salary
According to online sources, the national median salary for a Treasury Analyst is $66,139. Those at the bottom end of the spectrum make $46,000, while those at the top end of the spectrum make in excess of $104,000.
Treasury Analyst Resources
We put together the following list of resources for those looking to further explore the career path of Treasury Analyst.
On the Web
Reval
Reval is a respected blog that covers all things Treasury and Risk Management.
The Business Ferret
The Business Ferret is a general financial analysis blog, but it contains great information for an aspiring Treasury Analysts.
Industry Groups
Association for Financial Professionals
The AFP has an extensive collection of webinars and other digital resources for their members. They also provide professional certifications, including the Certified Treasury Professional (CTP) designation.
Treasury Analyst Resume Help
Explore these related job titles from our database of hundreds of thousands of expert-approved resume samples: