What is a Strategy Manager?
In order for a company to grow, objectives for growth with minimal risks must be set. The individuals tasked with advising as to how best to achieve these goals is the Strategy Manager. These professionals assess the organization's goals, determining which ones are realistic, and work with the company executives to formulate actionable plans to achieve the said objectives.
Strategy Managers are not entry-level or mid-level positions; they typically make up the top leadership executives, or report directly to one. This professional can find work in a company in virtually any industry, as all businesses can use an expert in growth strategies. As such, the need for Business Operations Specialists, such as Strategy Managers, is going to remain steady, with a 5 percent growth yearly, resulting in 16,690 jobs becoming available annually through 2024, according to the Bureau of Labor and Statistics.
Need a strong cover letter can help set you apart from the completion. Our professional cover letter builder shows you how.
Strategy Manager Duties and Responsibilities
Although all employees in any given company work towards creating a successful business, the core responsibility of a Strategy Manager is to make this goal a reality. To advise on concrete steps an organization should take to achieve growth, these employees must accomplish the following duties:
Data Analysis
Before making suggestions, Strategy Managers must have the data to back up their recommendations. A substantial part of their work revolves around conducting data analysis of the individual organization, as well as the overall industry in order to make key conclusions for comprehensive recommendations. They research the competition to find what products and services they offer, and at what prices; they also keep record of how the business performed in a given year, what the top sellers and the top markets were, and then include that information in annual metric reports. Based on these detailed reports, they make projections on the best course of action to grow the business.
Business Objectives Recommendations
The principal job function of a Strategy Manager is to recommend educated and measurable steps to achieve overall business growth, while focusing on a multitude of individual and overlapping projects. In order to accomplish this, they create financial and statistical models to show company executives the return of certain investments or other financial recommendations. The recommendations may involve making changes to internal operations, suggestions in product development or repricing strategies.
Developing Goals
After the recommended objectives have been approved by the board members or company executives, the Strategy Manager works with other department heads to set the plans into motion. This involves working with the finance department to create budgets, collaborating with Human Resources to hire or train additional staff, working with the development team to make suggestions for new products, etc. Strategic Managers work with department heads to develop individual team goals, and break them down into actionable steps for employees to complete.
Strategy Manager Skills
It takes a special kind of person to succeed in the role of a Strategy Manager. This professional must have excellent analytical skills and the ability to conduct detailed research in order to sum it up into reports that a layperson can understand. They must be able to make quick and innovative decisions, and the communication skills to make the stakeholders follow their advice.
Core skills Although a Strategy Manager must be a jack-of-all-trades, we pinpointed the main skills this professional should possess
Project management skills
Ability to multitask
Mathematical and statistical knowledge
Quick decision making skills
Excellent interpersonal and communication skills
Knowledge of various financial structures
Analytical skills
Organizational Skills
Advanced skills Strategic Management is a competitive field; increase your chances of securing employment by adding these advanced skills to your knowledge base
Marketing skills
Product development experience
Tools of the Trade Familiarize yourself with the following online and practical tools and models to excel in the field of Strategic Management.
Balanced scorecards
Microsoft Office applications
SWOT Analysis
VRIO Analysis
BCG Matrix
GO PRO

Choose from fully customizable

GET PAST THE BOTS

Ensure compatibility with Applicant Tracking Systems

LOOK YOUR BEST

Save time with sleek and stylish professional design templates
Build Your Resume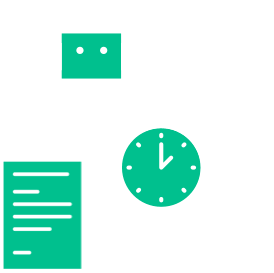 Strategy Manager Q & A
Ken Kanara
, Managing Director at Ex-Consultants Agency, works with clients to place top-tier consultants in permanent and project roles. He had the following to say about his experience as a Strategy Manager:
What are some of the core duties performed by a Strategy Manager?
Contribute to the existing strategic planning process
Identifying growth opportunities
Assessing existing markets, ancillary markets and macro-economic trends
Assessing industry and competitive landscape
Identifying key industry trends and how they impact the company / opportunities for growth
Developing senior and board level presentations
Research and analyze new markets for inorganic growth opportunities
What challenges does this position face?
Often a fast-paced environment with smaller teams
Work across many areas of the business so can be seen as an outsider
What skills does this position use most?
Financial analysis and advanced problem solving skills
Ability to structure complex business problems in a logical manner
"Story-telling" via PowerPoint and senior presentations
What should someone consider before becoming a Strategy Manager?
A career in management consulting to obtain the necessary skills and analytical capabilities
Get to know the team very well in the interview process
Hours can be a little longer than expected (although not as bad as management consulting)
What type of person is successful in this job?
Former management consultants
Combination of high EQ and IQ
Ability to drive work independently with little structure
Ability to quickly change course and work on various projects at a time
What do you find to be the most rewarding about this position?
Directly impact the strategy and major decisions for large organizations
Significant exposure to key leaders in the company
Strategy Manager Salary
Business Operations Specialists, such as Strategy Managers, are compensated based on their experience, skill level and location. The District of Columbia, Maryland and Virginia offer the highest compensation for this field – $90,800, $82,400 and $78,900, respectively. Overall, the BLS reports, the median salary for Strategic Managers around the country is $68,200. The highest paid professionals can earn more than $116,000, while those starting out can expect to make $37,500.
Strategy Manager Resources
Below, we include the websites, tools and groups that can help you understand more about the field of Strategic Management, and what it takes to excel in this position.
On LinkedIn
Strategic & Management Consultants
A group that invites Strategic Managers worldwide to discuss business functioning and dynamics and sectorial/industrial happenings. The – A group whose goal it is to bring together the worlds of reflective practice and thoughtful scholarship
Strategy Manager Resume Help
Explore these related job titles from our database of hundreds of thousands of expert-approved resume samples: