What is a Radio Frequency Engineer?
A Radio Frequency Engineer, also known as an RF Engineer, is an electrical engineer who specializes in devices that receive or transmit radio waves. All of our wireless and mobile devices operate on radio waves, so our tech-centered society would not be possible without the work of RF Engineers. These Engineers often work in a collaborative environment both with other RF Engineers and stakeholders in other disciplines.
A RF Engineer is a skilled position that requires both a Bachelor's degree and completion of a state licensure exam. State Licensure is required for an aspiring RF Engineer because so many positions are with public telecommunications companies. Other possible employers include the military or a radio broadcast stations. There also are a limited number of research positions available in academia.
Need a strong cover letter can help set you apart from the completion. Our professional cover letter builder shows you how.
RF Engineer Duties and Responsibilities
RF Engineers specialize in designing, implementing and maintaining wireless communication systems. The following duties and responsibilities illustrate what that looks like broken down into tangible tasks
Optimize the Performance of Existing Wireless Networks
Think of how the wireless Internet on our smartphones has gone from 1G to 4G LTE. That progress is the result of RF Engineers running constant evaluations on network KPIs, as well as performing regular maintenance on existing equipment.
Design RF Schematics for New Wireless Networks
Another core duty of the RF Engineer is to design RF schematics for constructing new wireless networks. For those who work in the telecommunications industry, this can involve surveying acquired land for optimal positioning of communication towers. This data is then analyzed and used to create a custom plan for bringing the team's vision to reality.
Ensure Regulatory Standards are Met
Anyone who works in a regulated industry, such as telecommunications, is required by the FCC to pass a series of State Licensure Exams. RF Engineers use the information learned during this licensure process to ensure complete compliance with FCC regulations.
Analyze Equipment and Identify Areas for Improvement
A fair portion of an RF Engineer's time is spent out in the field either installing new broadcasting equipment or maintaining current equipment. This includes analyzing equipment functionality and recommending upgrades to decision-makers as necessary.
Communicate Data Using Digital Software
Making sense of wireless network KPIs in a way that decision-makers will understand is an important part of an RF Engineer's job. According to our research of RF Engineer job descriptions, this is typically done using Excel spreadsheets.
RF Engineer Skills
While the role of RF Engineer is highly technical, soft skills like active listening and oral comprehension are integral to success in the field. RF Engineers also have to have the perfect blend of being able to work independently and collaborate with others. Based on our analysis of RF Engineer job postings, here are some common and advanced skills employers desire from RF Engineer candidates.
Core Skills Our research shows the following skills to be the core skills required to succeed as an RF Engineer. Those looking to become an RF Engineer should focus on the following
Ability to understand and analyze wireless network KPIs
RF design circuitry skills
Knowledge of cell site design and LTE networks
Problem-solving and troubleshooting skills
Proficiency in Microsoft Excel
Ability to work in a team
Interpersonal, verbal and written communication skills
Ability to prioritize workload
Advanced Skills These skills were not listed as required to earn employment as an RF Engineer, but possessing these skills will give you an advantage in the job market.
Experience with software such as MapInfo, Siterra, and Atoll
Proficiency in the principles of Project Management
Advanced mathematical ability
GO PRO

Choose from fully customizable

GET PAST THE BOTS

Ensure compatibility with Applicant Tracking Systems

LOOK YOUR BEST

Save time with sleek and stylish professional design templates
Build Your Resume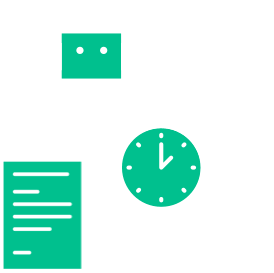 RF Engineer Salary
The national median salary for Electronics Engineers, which includes Radio Frequency Engineers, is $98,300. According to the BLS, those in the 90th percentile make more than $152,000, while those in the 10th percentile make $63,400. The three states with the highest median salaries for RF Engineers are Rhode Island at $118,600, Maryland at $117,000 and California at $111,500.
RF Engineer Resources
Are you interested in further exploring the RF Engineer career path? If so, then check out this list of additional resources.
On the Web
RfCafe.com
Founded in 1996, RF Cafe is one of the oldest Radio Frequency Engineering websites on the Internet. Although the design may be a little outdated, the information they aggregate is current.
Microwaves101.com
Microwaves 101, which has been around since 2001, is a digital encyclopedia of terms and concepts relating to Radio Frequency Engineering. It also has an active discussion board for members.
M.mwrf.com
Microwaves & RF is one of the best true blogs for aspiring RF Engineers. They post at least a few articles a week, and they also conduct at least one webinar a month. This is the site to visit if you want to dive more into the theory of RF Engineering.
Industry Groups
National Society of Professional Engineers
Originally founded in 1934, the NSPE caters to professional Engineers of all disciplines. There are a plethora of RF Engineers amongst its 31,000 members.
IEEE Broadcast Technology Society
The Institute of Electrical and Electronics Engineers has several smaller societies for the different Engineering subfields. The Broadcast Technology Society is the one that is for RF Engineers.
Books
RF Engineering for Wireless Networks: Hardware, Antennas and Propagation
Written by Daniel M. Dobkin and published in 2004, one reviewer on Amazon called this a "great practical resource for those looking to learn the field of RF Engineering.
Classic Works in RF Engineering
Compiled John Walker, this is a collection of the post popular and groundbreaking articles published in the field of RF Engineering. These articles span all the way back to the birth of the field, so it is a great read for appreciating how far the field of RF Engineering has come.
Radio Frequency Engineer Resume Help
Explore these related job titles from our database of hundreds of thousands of expert-approved resume samples: