What is a MIS Executive?
4 minute read
An MIS Executive – or Management Information System Executive – is responsible for planning, coordinating and directing all computer-related activities within an organization. They help determine the company's information technology goals, and are responsible for implementing computer systems to meet those goals. MIS Executives typically work in an office setting and spend much of their time working on at a computer station. MIS Executives typically work a traditional 9-to-5 schedule. Their specific job duties and responsibilities are directly related to the size and goals of their employer.
According to the Bureau of Labor Statistics, demand for MIS Executives, who are categorized as Computer and Information Systems Managers, is expected to grow 15 percent through 2024, amounting to more than 5,370 annual openings from the creation of new positions and existing positions becoming available as workers retire. Candidates who have extensive experience and solid knowledge of the most current technology, along with the processes to implement it, will be favored for openings.
Need a strong cover letter can help set you apart from the completion. Our professional cover letter builder shows you how.
MIS Executive Duties and Responsibilities
To attain their overall goals of designing and implementing computer systems, MIS Executives perform many tasks. We analyzed multiple job listings to determine these key MIS Executive duties and responsibilities.
Development and Design of Computer Systems
Collecting data related to the necessary tech specifications of each department and developing and analyzing computer systems that fit those specifications is a core duty of the MIS Executive. In addition, overseeing the maintenance of these systems to make sure all departments are operating efficiently is an ongoing duty related to this area.
Hardware and Software Management
A MIS Executive plans an appropriate budget for software and hardware systems and supervises the purchase of such systems. Once purchased, the MIS Executive develops strategies that can be successfully used as the software and hardware systems are integrated into the organization as seamlessly as possible.
Research and Evaluation
As an MIS Executive, keeping current with the latest technologies and implementation processes is necessary to accomplish duties, such as researching and evaluating different technologies for enhancements or upgrades to servers, networks and other IT infrastructure equipment currently in place. In addition, this knowledge helps with analyzing IT systems and infrastructure to make recommendations for improvement and growth.
Staff Management
Providing the training and resources needed for subordinates who are involved in the implementation and maintenance of new software systems is a key responsibility for MIS Executives.
Digital Security Management
Managing risk is a critical role in protecting the company's data. The identification, assessment and mitigation of risk in relation to software, hardware, system interfaces and connectivity is an essential job duty for MIS Executives. In addition, the MIS Executive is involved in making sure that there is a balance between operational vs. economic costs of digital security systems.
MIS Executive Skills
Known for their strategic thinking, successful MIS Executives have the ability to survey the unique technological tasks ahead of them and make the best decisions to achieve the specific goals of their employer. In addition to this generalized skill set, employers are seeking MIS Executive Candidates with the following skills.
Core skills Based on job listings we surveyed, employers desire MIS Executives with these core skills. To achieve success as an MIS Executive, focus on the following.
Analyze problems and discover the best ways to solve them
Develop and implement strategies to achieve organizational goals
Communicate clearly to superiors and give understandable instruction to subordinates
Allocate resources effectively to reach organizational goals
Lead and motivate teams to promote efficiency and effectiveness
Advanced skills The following skills are listed as preferred, not required. However, having these types of skills will strengthen your career options as an MIS Executive.
Proven ability to successfully manage a team of several subordinates
GO PRO

Choose from fully customizable

GET PAST THE BOTS

Ensure compatibility with Applicant Tracking Systems

LOOK YOUR BEST

Save time with sleek and stylish professional design templates
Build Your Resume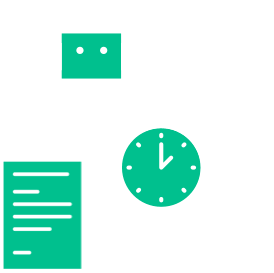 MIS Executive Salary
The median annual salary for MIS Executives, categorized by the BLS as Computer and Information Systems Managers, is over $131,000. MIS Executives in the 10th percentile earn about $80,000 while those who are the highest earners make over $187,000 annually. MIS Executives in New York, California and New Jersey make the highest median annual salaries in the U.S. – $166,560, $164,290 and $160,660, respectively.
MIS Resources
We perused the Web to discover some of the top industry resources to help you continue researching a career as an MIS Executive. From helpful websites to industry leaders, this list is sure to help you learn, connect and engage.
On the Web
Baseline Magazine
This resource offers MIS Executives a wealth of informative articles, insights on trends and a place to communicate with other professionals in the industry.
Computer World
Computer World blogs cover a range of topics including security, operating systems and servers and data systems.
Data Center Knowledge
DCK is a leading online source for IT professionals that covers the vast landscape of the data center industry.
Industry Groups
Association of Information Technology Professionals
AITP's goal is to use professional development, IT education and national policies relevant to IT that improve society in general to advance the IT profession.
Information Systems Security Association
ISSA's goals are focused on the protection of critical information and infrastructure, management of technological risk and advancing the individual growth of the cybersecurity professional.
MIS Executive Books
Managing Risk in Information Systems, 2nd edition by Darril Gibson
This resource offers a comprehensive overview of risk management in relation to IT infrastructures and compliance, as well as handson activities to help the reader understand things such as the fundamentals of risk management.
Building Successful Information Systems: Five Best Practices to Ensure Organizational Effectiveness and Profitability by Michael Savoie
A guide to building successful information systems that will serve your organization well.
MIS Executive Resume Help
Explore these related job titles from our database of hundreds of thousands of expert-approved resume samples: