What is a Functional Consultant?
A Functional Consultant is involved in the planning, design and oversight of the contruction of a software system. A Functional Consultant accepts a commission from a client, such as a board of directors, a government agency or a corporation, and determines their particular software needs. They take the requirements of the client or customer and use their understanding to analyse various methods and solutions to build a system that meets the client's required structure. The job is a balance of providing technical solutions and meeting and maipulating busineses requirements.
Functional Consultants often work as part of a team that may include business analysts, technical consultants and software engineers. The Bureau of Labor Statistics does not track career information on Functional Consultants, but it does for the closely related job of Computer Systems Analysts. Employment of Computer Systems Analysts is projected to grow 21 percent from by 2024, as organizations across the economy increase their reliance on information technology (IT). Functional Consultants will also be called upon to develop solutions to businesses' software needs.
Need a strong cover letter can help set you apart from the completion. Our professional cover letter builder shows you how.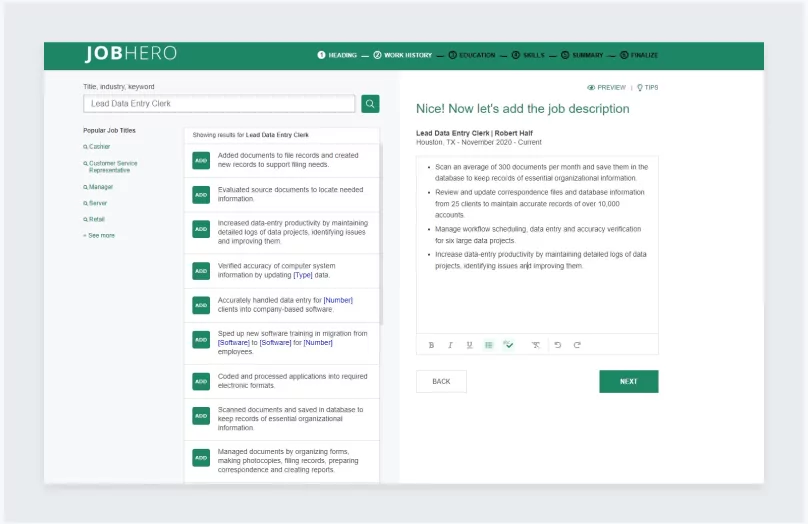 BUILD MY RESUME
Functional Consultant Duties and Responsibilities
To successfully design and build software systems to meet business needs, Functional Consultants perform many tasks. We analyzed several Functional Consultant job listings to identify these core duties and responsibilities.
Understand Business Processes
A functional consultant needs to gain as much knowledge as possible about current business processes and the design of current business flows. They may prepare flow diagrams and other documents to create a current picture of the business.
Determine Client Needs
A Functional Consultant talks with customer representatives to evaluate the client demands, which they then turn into a logical and technical business model that can be achieved through software.
Configure the application in alignment with business needs
The primary duty of the Functional Consultant is to customize the business area in question and make sure the new system reacts in the manner that the client intends it to. They need to coordinate their efforts with the technical counterparts, and perform data mapping activities of the new system.
Ensure Usability
After completing the redevelopment, the Functional Consultant delivers end user training and ensures a smooth transition to the client. They may also report on the progress of the work effort, and follow-up to support the application on an ongoing basis.
Functional Consultant Skills
A Functional Consultant should have, first and foremost, an inquisitive nature, and a desire to understand how stuff works. They should also enjoy using logic to solve complicates problems. They should have the ability to thrive in a fast-paced environment while still making good, decisive decisions. They need to be able to communicate with a wide range of people, and to have excellent listening skills to correctly interpret client's needs. They should be comfortable working in a metric-driven environment, and able to focus on cost and growth. Below are some other skills that a successful Functional Consultant will want to have.
Core skills Based on job listings we looked at, employers are on the lookout for Functional Consultants with proficiency in these core skills. Future Functional Consultants should focus on the following skills.
Expertise in workflow configuration.
Expertise in security configuration.
Strong communication skills to work with business counterparts globally.
Qualified in identifying business requirements.
Extensive experience with SAP or Oracle systems.
Advanced skills The following skills are not listed as required by most employers, but multiple job listings included them as preferred. Improve your chances of getting hired as a Functional Consultant by having these advanced skills up your sleeve.
Experience with SharePoint.
Experience in a project delivery role.
Prior Implementation, Upgrade and Support experience.
Tools of the trade Functional Consultants use many different tools to in their daily work. Anyone planning on pursuing a career as a Functional Consultant should be proficient in using the following
Oracle HCM Cloud Applications.
SAP applications.
MS Office (Word, Excel, PowerPoint, Power Pivot & Visio).
GO PRO

Choose from fully customizable

GET PAST THE BOTS

Ensure compatibility with Applicant Tracking Systems

LOOK YOUR BEST

Save time with sleek and stylish professional design templates
Build Your Resume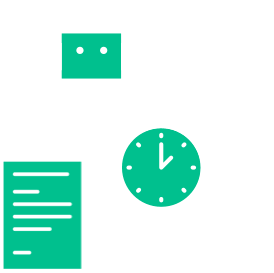 Functional Consultant Salary
While the BLS does not track wages for Functional Consultants, it does for the similar job of Computer Systems Analyst. The median annual wage for Computer Systems Analysts is $85,800. Some Computer Systems Analysts make less than $51,910 annually, but others can earn more than $135,450 in a year. The best-paid state for Computer Systems analysts to work in is the District of Columbia, where the median annual salary of over $99,000. Some other well-paying states for Computer Systems Analysts are Virginia (annual median salary is over $95,000) and California (over $94,000).
Functional Consultant Resources
To give you the best resources to continue your search for information about the job of a Functional Consultant, we scoured the web and came up with these links. Follow them to find blogs, top industry people and books that will give you tons more insight into the job.
On the Web
I Love Oracle
I Love Oracle is a great resource for current or prospective Functional Consultants. It's got career advice, a blog, and a training platform.
SAP Blogs
This is a good place to come to get uptodate on the latest on the world of SAP, a key area to be familiar with as a Functional Consultant.
On LinkedIn
Kanishk Bohra
Kanishk Bohra is a Functional Consultant from India, who writes articles about Functional Consulting careers.
Aidan Duffy
With years of experience, Aidan Duffy is the founder of I Love Oracle and the author of multiple LinkedIn articles about how to jumpstart your career as a Functional Consultant.
Functional Consultant Resume Help
Explore these related job titles from our database of hundreds of thousands of expert-approved resume samples: