What is a Business Unit Manager?
A Business Unit Manager's primary responsibility is to ensure that a business unit – a particular segment of a company, such as technical support or mail distribution – is meeting goals that contribute to the overall success of a company. The position has a broad range responsibilities: From analyzing market trends and training and mentoring staff, to creating and implementing strategies to reach targets, Business Unit Managers do it all.
According to the Bureau of Labor Statistics, demand for Business Unit Leaders, which are categorized as Administrative Services Managers, is expected to grow 8 percent through 2024, amounting to more than 2,350 annual openings from the creation of new positions and existing positions becoming available through retirement. Candidates who have extensive project and product management experience will find themselves most marketable to employers for Business Unit Manager positions.
Need a strong cover letter can help set you apart from the completion. Our professional cover letter builder shows you how.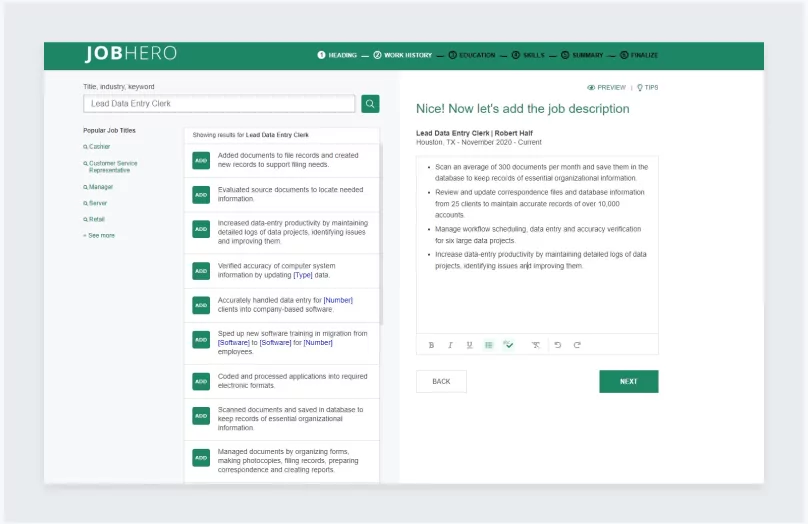 BUILD MY RESUME
Business Unit Manager Duties and Responsibilities
Business Unit Managers must be able to effectively manage a wide range of duties and responsibilities while also supervising those who report to them. We analyzed various job listings to identify these core Business Unit Manager duties and responsibilities.
Incorporate Policies and Procedures
As with any management job, incorporating company policies and procedures is a large part of a Business Unit Manager's job. The Business Unit Manager must accurately interpret policies and procedures, model them and hold others accountable for following them consistently.
Actively Monitor Project Goals
Once the project goals are established and agreed upon by all stakeholders, the Business Unit Manager must actively monitor those goals to ensure that progress is made and the goals are on track to reach the desired outcome by the set deadline.
Train and Mentor Staff
Not only must Business Unit Managers effectively communicate the expectation levels and vision of the company to staff members, they must motivate, encourage and train staff in a manner that results in high performance and general growth of the company. In addition, the Business Unit Manager must be able to effectively mentor staff members to help them achieve set outcomes.
Actively Strategize
Business Unit Managers must strategize in various ways to achieve set outcomes. For example, they may have to devise new marketing strategies to increase product sales, create strategies for the business unit's promotional activities and reexamine and modify strategies that aren't pushing the business unit to meeting its goals.
Analyze Market Trends
Analyzing and exploring market trends specific to the company's production line can help the company implement measures that lead to growth. Business Unit Mangers use data collected to identify new opportunities.
Business Unit Manager Skills
Both well-organized and analytical, successful Business Unit Managers are able to envision and work toward the "big picture" while still keeping their day-to-day objectives at the forefront. They are able to present goals and motivate others to meet those goals at a high level of performance. Overall, Business Unit Managers are seasoned leaders who can orchestrate successful outcomes on a consistent basis. In addition to these general skills, employers are seeking Business Unit Managers who possess the following skills.
Core skills Based on job listings we looked at, employers want Business Unit Managers with these core skills. If you want to work as a Business Unit Manager, focus on the following.
Fostering cooperation among individuals and departments in the areas of sharing resources and information and working together to accomplish group goals.
Exhibiting effective listening skills and superb communication skills. Actively seek feedback and receive it in a non-defensive manner.
Understanding and meeting the needs of all customers as well as addressing the concerns of organization stakeholders.
Establishing and modeling high standards of performance while encouraging and empowering subordinates to emulate them.
Offering opportunities and support to all subordinates to help them improve their professional competencies.
Advanced skills While most employers didn't list the following skills as requirements, many job listings included them as preferred. Having these skills can increase your career options as a Business Unit Manager.
Master's Degree in Engineering, Finance/Accounting or Business Management
Six to eight years work-related experience in financial or business management fields
Experience specific to the industry you are applying within
Proven ability to motivate teams to achieve high standards and accomplish set outcomes
GO PRO

Choose from fully customizable

GET PAST THE BOTS

Ensure compatibility with Applicant Tracking Systems

LOOK YOUR BEST

Save time with sleek and stylish professional design templates
Build Your Resume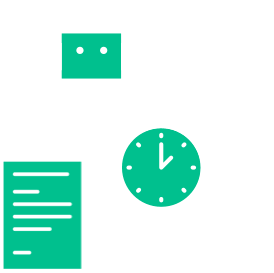 Business Unit Manager Q & A
Thinking about pursuing a career as a Business Unit Manager? We talked to Ostap Bosak, Manager at
Marquis Gardens
to find out what being a Business Unit Manager is all about. Here's what he had to say.
What are some of the core duties performed by a Business Unit Manager?
In short, a Business Unit Manager (BUM) is the one to make sure that the whole organization or Business Unit is meeting overall organizational goals and objectives as well as growing and developing throughout time.
What challenges does a Business Unit Manager face?
The main challenge is that, unlike BUM's subordinates, BUM often doesn't have a guideline to follow. He or she has the goal and needs to find the way to meet it. Sometimes it means to think creatively or even to invent some new way to achieve the results.
What skills do Business Unit Managers use most?
Analytical skills, creativity, ability to innovate, strategic thinking
What should someone consider before becoming a Business Unit Manager?
There is a long career pass before becoming an independent BUM. Often, an organization wants to see someone as BUM who has extensive experience, not just as a BUM, but as a technical specialist in a particular industry. For example, the best candidate for BUM in a construction company would have 10-plus years of experience in contracting (in various positions) including at least 2 to 3 years of managerial experience.
What type of person is successful in this job?
A person with high stress tolerance, independence and confidence in decision making; an innovator and achiever.
What do you find to be the most rewarding about being a Business Unit Manager?
Witnessing the results of your work. When you can observe the overall growth you have brought to the organization, especially when it is over set goals, it creates strong sense of self-actualization and self-realization.
Business Unit Manager Salary
The median annual salary for Business Unit Managers, referred to by the BLS as Administrative Services Managers, is about $86,000. On the low end, Business Unit Managers earn about $46,000 a year, and the highest paid make in excess of $153,000 per year. Business Unit Managers in New York, New Jersey and Delaware make the highest median salaries annually in the U.S. – $121,970, $121,320 and $110,100 respectively.
Business Unit Manager Resources
We rounded up these helpful industry resources to help you continue to research a career as a Business Unit Manager. Find opportunities to learn, connect and engage below.
On the Web
Executive Street
This site provides valuable insight for business leaders from the world's best business thought leaders.
Forrester
The site of one of the most influential research and advisory firms worldwide.
Harvard Business Review
Discover strategy, innovation and leadership advice from the world's best business and management experts.
LinkedIn
Larry Fast
writes about achieving and sustaining excellence in leadership, particularly in the manufacturing industry.
Craig Hickman
Business Unit President, who has written over a dozen books on management and leadership – some of which are international bestsellers.
Business Unit Manager Resume Help
Explore these related job titles from our database of hundreds of thousands of expert-approved resume samples: