What is a Business Development Specialist?
When companies want to invest in a profession to help their business prosper and grow, they turn to a Business Development Specialist. This individual uses their experience and business acumen to identify ways to promote and maintain brand relevance in the face of competition. Their tasks involve researching new business opportunities, creating business plans and staying on top of industry-specific trends.
Typically reporting to a Business Development Manager or Director, this professional must be able to work independently, yet have the skills to work as a part of a team. They work in an office setting, sitting for long periods of time, and may be required to work overtime or on weekends if the job demands.
Want to add value to your job application? Using a professional cover letter builder can help you stand out from the competition. Use ours to build a stand out letter that will get you noticed.
Business Development Specialist Duties and Responsibilities
A Business Development Specialist identifies new leads for expansion and develops new ways to grow the company. This overall task is made possible by a myriad of responsibilities, such as:
Market Research
In order to have an understanding of how a brand can be positioned in a certain industry, the Business Development Specialist must conduct extensive market research. This involves keeping track of competitors' product developments and marketing strategies, as well as identifying purchase patterns and emerging trends.
Analyzing Business Processes
In order to recommend ways to bring in more revenue, Business Development Specialists must first analyze the current business processes of a company. To do this, they review spending habits, marketing and branding efforts, as well as factors that can have an influence on performance.
Manage Financial Information
These professionals manage financial information, which involves financial analysis, reconciliations as well as sales and profit prediction reports. They collect information from cash flows, income statements, balance sheets and ratio analysis.
Customer Service
As the main way to increase revenue is to grow sales, the Business Development Specialist is often tasked with the responsibility of developing and maintaining client relationships. In order to assess prospective clients, these individuals are tasked with attending networking and industry events, creating new client presentations and facilitating client meetings. They must be customer-oriented in order to explain the product and its details to clients, pitch the sale as well as be available to address issues or concerns.
Staffing Coordinator Skills
A Business Development Specialist must possess excellent communication and writing skills, be adept in business and development as well as possess interpersonal skills to work collaboratively with colleagues and clients.
Core skills If you are searching for a Business Development Specialist job, be aware that most job listings required candidates to possess these core skills
Ability to conduct research and analyze data
Ability to create business plans with actionable objectives
Strong computer skills
Networking skills to liaise with business partners and clients
Advanced skills Adding these advanced skills to your resume can help you get ahead in the Business Development field
Knowledge of marketing and advertising strategies
Sales experience
Experience working in a start-up or with new business development
Manufacturing experience
Tools of the Trade Employers often require these tools
Word processing, spreadsheet and presentation tools, such as the Microsoft Office suite
Email and scheduling applications, such as Outlook
Personal computers
Trade funding software, such as Siebel and Adesso
GO PRO

Choose from fully customizable

GET PAST THE BOTS

Ensure compatibility with Applicant Tracking Systems

LOOK YOUR BEST

Save time with sleek and stylish professional design templates
Build Your Resume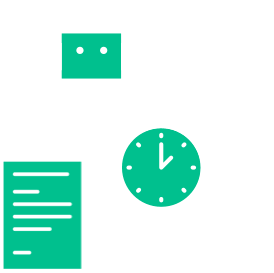 Business Development Specialist Q&A
To help you understand what working as a Business Development Specialist truly involves, we interviewed
Brennan James
, Vice President of Strategy & Business Development at Saddleback Memorial Medical Center in Laguna Hills, California. This is what he had to say on entering and succeeding this field:
What are some of the core duties performed by a Business Development Specialist?
The core duties for a Business Development Specialist are to identify, evaluate and design plans that help an organization grow as well as develop new products, services and lines of businesses to increase and sustain that growth. Growing, building and increasing the capabilities of an organization is integral to a successful business strategy, and the business development specialist tracks and monitors the revenue stream for individual products and services and identifies strategies and tactics for growth, including marketing and sales approaches. The business development specialist also identifies potential new lines of business based on market trends and competitor analysis, and develops the business case to support moving into a new product, service or line of business. On a broader scale, the business development specialist also may be involved in merger, acquisition and affiliation or joint venture strategies of the business.
What are some of the challenges that this position faces?
One of the biggest challenges a Business Development Specialist can face is a major change or shift in the industry. For example, healthcare reform is creating a fundamental change in the business dynamics for nearly every sector of the healthcare industry. The business development specialist must stay abreast of industry dynamics at all times, including moves by competitors, and determine if industry changes offer new opportunities to take advantage of, or new threats to react to.
What are some of the skills this position needs most?
The skills used most in this job are negotiating, data analysis (demographic, financial, competitor, etc.), strategy development, sales and both oral and written presentation skills. Other skills could be interdisciplinary team building, legal analysis, marketing and public relations.
What should someone consider before becoming a Business Development Specialist?
Consider what type of industry you are interested in and what industries offer the best opportunity for business growth based on regional, national and global trends. Are you comfortable in a highly competitive position responsible for the revenue growth of an organization? Do you enjoy writing, market research, financial analysis and developing persuasive arguments to "sell" your new product idea?
What type of person would be successful in this position?
The type of person who is successful in a business development position is an enthusiastic self-starter who possesses both superb analytical skills and is also comfortable with relationship building and sales. Individuals who can absorb and use market data to understand its impact on their business and to perceive areas of opportunity for business growth will thrive in this type of job.
What is most rewarding about this position?
Most rewarding is the success of building a high-performing interdisciplinary team of diverse members from many different parts of the organization to grow a program or develop a new service, and seeing the efforts to design a business case, develop the product, and execute a sales plan payoff when we reach and exceed our growth targets. The success is felt not only by the team but by the entire organization infusing a sense of pride and strength throughout the culture.
Business Development Specialist Salary
A Business Development Specialist earns an average salary of $50,718, according to online sources. The top 90th percentile earns $79,000, while the bottom 10th percentile makes $35,000.
Business Development Specialist Resources
We found the most useful organizations, blogs, books and groups to help you get a broader understanding of a career as a Business Development Specialist.
On the Web
National Business Development Association
Offers premier events, workshops, coaching calls and university programs for Business Development Specialists.
B2B Lead Blog
A blog with actionable suggestions on generating leads for business development.
Manifest Blog
A useful online resource for Business Development Specialists with insights on growing a business and landing new clients.
Business Development Specialist Help
Explore these related job titles from our database of hundreds of thousands of expert-approved resume samples: