Featured in:
Remember the role Tom Cruise played in the movie Jerry Maguire? This character shows what a sports agent does: market and promote sports figures, negotiate contracts, handle endorsement deals, and manage an athlete's finances. They also identify and recruit new talent, oversee public relations, and form relationships with players. Sports agents can be self-employed or run their own agencies. They can also work for sports management companies, talent agencies, or sports marketing firms. Sports agents rarely work typical 40-hour weeks and can expect to work long hours, including evenings and weekends, when negotiating contracts or endorsement deals or when involved in recruiting activities. These professionals often work in a fast-paced and demanding environment and must be able to produce results in a timely manner. Some companies provide sports agents with paid time off, vacations, and health benefits.
Our team of certified resume writers have created a library of resume examples to show you how to craft a strong resume. Study them to learn to write your own.
One extra step to impress a manager: A growing number of hiring professionals read cover letters to determine whether they'll interview a candidate or not. Use our cover letter templates to craft a complete application that lands you the interview.
Sports Agent Duties and Responsibilities
Specific job duties for sports agents vary based on their employer. However, there are several core tasks common to all sports agents, such as:
Negotiate Contracts and Other Deals
The biggest role of a sports agent is to act as a representative for an athlete when negotiating a new contract, contract extensions, or endorsement signings. They review market trends and the latest contract signings, make offers and counteroffers, and explain contract details to players while keeping the athlete's best interests in focus.
Oversee Player Marketing and Promotional Strategies
Sports agents manage the marketing and promotion of their clients. They supply news outlets with positive behaviors and acts exhibited by their clients and maintain "damage control" when any negative actions are displayed by the player they are contracted with.
Assess New Talent
Sports agents thrive when they sign popular and productive players; to that end, sports agents are often involved in assessing new talent by viewing collegiate games and contacting players seeking representation. Sports agents might use cold-calling techniques and referral systems when scouting for new clients.
Handle Client Finances
In some cases, sports agents can offer advice for players making investments or purchases. They can help to ensure that their clients are building assets, managing expenses, and making the proper distribution of income for payments, savings, and investments.
Sports Agent Skills and Qualifications
Personable, disciplined, and strong-willed individuals who love sports can seek a career as a sports agent. Based on our research, we found that many employers seek candidates who possess the following skills and abilities:
Time management skills - sports agents must have the ability to turn around contracts and complete negotiation processes in a timely manner
Sports knowledge - it is helpful for sports agents to have a strong knowledge of the sports for which their clients play, as this knowledge can be drawn on when negotiating contracts or building client relationships
Negotiation skills - sports agents must be able to make both demands and concessions that are in their clients' best interests
Communication - the ability to communicate through both the written and spoken word is essential for sports agents when dealing with players, lawyers, team owners, and companies seeking endorsements
Analytical skills - it is imperative that sports agents are able to analyze contract specifics, endorsement deals, and other documents pertaining to their clients' finances
Interpersonal skills - a sports agent should be a "people person"; the ability to talk to everyone from high-profile players and wealthy team owners to college players and other agents is crucial for success in this field
Multi-tasking - handling various clients at different stages of contract negotiations and seeking new clients calls for sports agent to regularly display multi-tasking skills
Sports Agent Education and Training
It is typical for sports agents to have obtained a bachelor's degree in sports management. It is also possible to complete a 4-year degree program in fitness management or marketing. Some sports management programs include an internship at a sports agency, which provides a hands-on view of what sports agents do and what you can expect in this profession.
Sports Agent Salary
The Bureau of Labor Statistics (BLS) reports that in May 2017, sports agents earned a median annual salary of nearly $65,000. Those in the 10th percentile were paid an average yearly salary of $31,000, while those earning at the top end of the pay scale could realize an annual salary of more than $200,000.
Agents for all types of public figures, including those in entertainment and sports, were paid an average yearly salary of nearly $95,000, the BLS further reports. Agents in the District of Columbia earned the highest average annual wage in the country at more than $116,000, followed by those working in New York (just over $103,000) and Wisconsin ($102,000).
Create your own professional resume in just minutes.
Try our resume builder today
Build Your Resume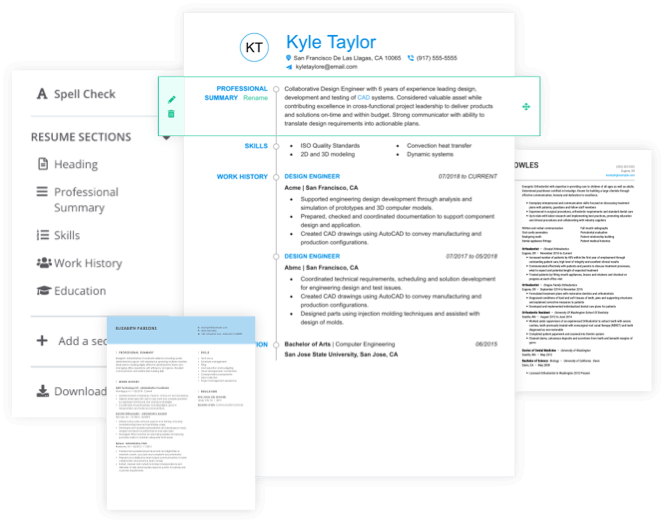 Helpful Resources
Ready to enter the game as a sports agent? Review the list of resources we've provided below to get more details about what it takes to work in the field of sports agency.
North American Society for Sport Management (NASSM)
from professional development conferences to access to scholarly journals, NASSM provides solid national support for both seasoned and beginning sports agents.
Sport Marketing Association (SMA)
since 2002, SMA has provided networking forums and conferences for existing and prospective sports marketers and sports agents. Membership also includes a quarterly journal and discounts.
written by sports lawyer/author Mel Stein, this book provides a comprehensive look at a sports agent career. It explores drafting contracts and marketing campaigns, merchandising practices, new client acquisition, and so much more.
find out the latest in player signings and more from this detailed blog. Review professional interviews with sports agents and others in the field, find names of agencies, learn about internships, and get information about major league drafts.
Sports Law Blog
knowledge of sports law can be critical for sports agents when dealing with client finances or contract negotiations, and this blog offers articles about regulations, court decisions, salary arbitration processes, and more.
sports agents and others provide insight into this career through interviews and personal recollections.
refer to this book to get information about sports agency laws and regulations, licensing requirements, scams in the sports agency field, and other details about the challenges and triumphs of being a sports agent. It also covers recent developments and issues in this field.
get insight into this career from seasoned professional Leigh Steinberg, who spent four decades signing and representing sports figures and NFL stars such as Troy Aikman and Bruce Smith. Follow his start in college through personal recounts of Steinberg's involvement in multimillion contract negotiations and his personal and professional struggles.
Sports Agent Resume Help
Explore these related job titles from our database of hundreds of thousands of expert-approved resume samples: