Featured in:
Sales Advisors work to identify and secure customers in order for a company to expand its client base and make money. Any industry that tries to sell products and services may employ Sales Advisors. For instance, a retirement community may depend on a Sales Advisor to make senior citizens aware of this lifestyle option. Sales Advisors for an educational company may network with high school students and their parents to present products aimed at improving scores on standardized tests.
Though often headquartered in an office, Sales Advisors may need to travel or go out "in the field" to meet people most likely to be interested in their company. Instead of a traditional salary, some Sales Advisors receive a base salary plus commission based on their sales totals. According to the Bureau of Labor Statistics, employment of sales and related occupations is projected to grow 5 percent from 2014 to 2024, about as fast as the average for all occupations, which will result in about 778,000 new jobs.
Need cover letter guidance? Add a cover letter to your resume using our cover letter formats how-to guide and add value to your resume.
Impress your future boss! According to a 2020 survey, most hiring managers read cover letters for candidates they're considering interviewing before making their final decision. Make a cover letter that seals the deal with our professionally designed cover letter templates.
Sales Advisor Duties and Responsibilities
In line with their goal of selling products and services in order to increase their company's profit, Sales Advisors perform various duties. A survey of job postings reveals the following as some of the primary tasks expected of Sales Advisors:
Managing Leads
Sales Advisors figure out who might be interested in what the company has to offer. They then contact these prospective clients or make presentations at places they are likely to be. A Sales Advisor for a medical devices firm, for instance, may call individual practices or go to a physicians' conference.
Learning about Products/Services
Sales Advisors need superior knowledge of what they are attempting to sell. This expertise gives them the ability to answer questions customers may have and also to better relate what the company has to offer to the desires of each individual.
Training Others
As part of their job, Sales Advisors may be responsible for getting new sales team members up to speed. They may help them develop leads or instruct them on how to present the company's offerings effectively.
Sales Advisor Skills
Like all sales professionals, Sales Advisors need outstanding interpersonal skills. Their ability to connect with people and address their needs builds relationships and drives sales. Other abilities often found in successful Sales Advisors include:
Communicating effectively both orally and in writing to get information across to customers and other members of the sales team
Managing time well to ensure deadlines get met and customers receive a prompt response
Focusing on the bottom line and going the extra mile to gain business
Tools of the trade
: Sales Advisors depend on a variety of tools to do their jobs. Some of the most common include:
Leads – Information about individuals who might be interested in the company's goods or services
Networking – Building relationships with prospective clients
Computers – Basic proficiency helps with Internet searches, database management, email communication and office tasks
Mobile devices – Smartphones and other portable technology that can aid with communication and organization
Customer Relationship Management (CRM) data – Information on customers obtained from various sources — such as the company's website, live chat, social media and email – used to learn more about customers and what they want
Presentations – Gatherings at which Sales Advisors talk with potential customers about the company's offerings, perhaps by showing a PowerPoint or a live demonstration
Referrals – Information a current customer or other source gives about someone else who might be interested in the company's products
Sales Advisor Education and Training
Sales Advisors typically have at least a high school education, though many also have completed some college courses or a degree. Employers look favorably upon previous work in sales positions or in customer service when evaluating applicants.
Create your own professional resume in just minutes.
Try our resume builder today
Build Your Resume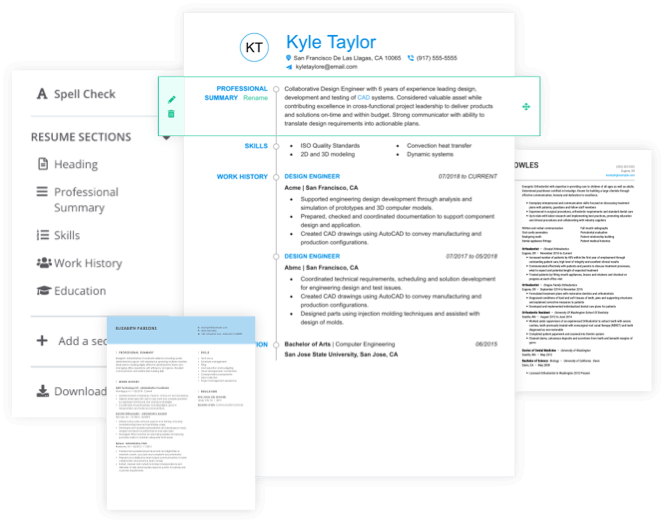 Sales Advisor Resources
While we've provided a great overview here of what it takes to become a Sales Advisor, the Internet has additional resources that may be of help. A few you may wish to explore include:
Sales Advisor Worker Resume Help
Explore these related job titles from our database of hundreds of thousands of expert-approved resume samples: