Featured in:
Keyholders are retail employees who have some managerial responsibilities—often they are managers in training. They are responsible for such things as opening and closing the store and delegating opening and closing tasks to associates. Keyholders work in industries that have brick-and-mortar retail locations. The industries that employ the most keyholders are the grocery, fashion retail, home improvement, and restaurant industries. The hours usually include weekends and evenings as most retail stores don't close until 9 or 10 p.m. The work environment varies depending on the industry, but all require keyholders to be on their feet for most of their shift. Keyholder work environments can include lifting boxes and climbing ladders. According to the National Bureau of Labor Statistics, demand for Retail Sales Workers, which includes Keyholders, is set to rise 2 percent through 2026.
Studying resume samples and examples are a great way to get inspiration for your own. Study our library of examples today!
Improve your application with a personal message! Your resume may summarize your qualifications, but a cover letter can help you express your professional accomplishments and working style. Pair these cover letter templates with our builder subscription to unlock AI-powered text templates and professional designs that will help you submit a complete application.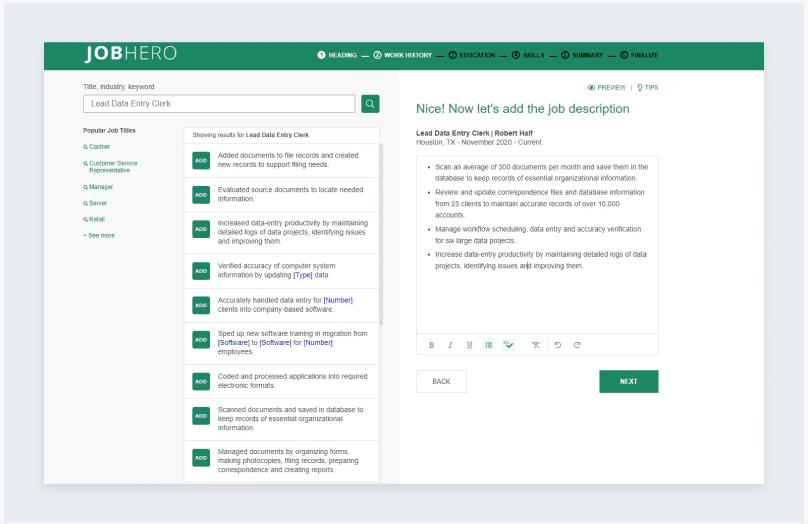 BUILD MY RESUME
Keyholder Duties and Responsibilities
Keyholders typically are responsible for opening and closing their store successfully. We analyzed keyholder job descriptions to come up with the following list of most relevant keyholder duties and responsibilities:
Perform Store Opening Tasks
Opening tasks include stocking the sales floor, creating the daily sales focus, performing an opening count of the registers, and conducting a team meeting to get staff ready for the day.
Perform Store Closing Tasks
The tasks associated with closing a store can include emailing the daily communications log to corporate headquarters, making sure the sales floor is visually merchandised to company standards, delegating cleaning tasks to employees, conducting a closing count of the register, depositing cash into the safe, performing a loss prevention check of associates, and setting the alarm before locking the door.
Monitor Store and Employee Performance
Keyholders typically have " manager on duty " hours throughout the day where they are responsible for keeping track of both store and employee performance. This involves on-the-fly coaching for employees who are underperforming.
Provide Customer Service
Keyholders lead from the front by modeling excellent customer service to their employees.
Compile Reports Based on Key Performance Indicators
Manager training includes learning how to compile daily, weekly, monthly, and quarterly reports based on key performance indicators, such as conversion rate, units per transaction, total basket value, and average value per transaction. These reports are sent to corporate headquarters by email at the end of each business day.
Keyholder Skills
In addition to being personable and trustworthy, keyholders must possess leadership qualities. They should have strong product knowledge. They have to be tech-savvy and good at basic math to navigate point of sale software to open and close registers, as well as to use Microsoft Office Suite to write emails and create KPI reports. The following skills are also desired by employers:
Delegating basic opening and closing tasks to entry-level associates
Monitoring employee and store performance
Creating daily reports based on analysis of key performance indicators
Providing quality customer service on a consistent basis using interpersonal communication skills
Using basic math skills to count cash and ensure deposit accuracy
Keyholder Tools of the Trade
Point of sale software – used to facilitate transactions and perform opening and closing operations
Microsoft Office Suite – used to analyze key performance indicators and send emails to corporate headquarters
Keyholder Education and Training
Keyholders don't need any education other than a high school diploma. It is a position one earns after succeeding as an entry-level associate. Most of the knowledge required is picked up through on-the-job experience.
Keyholder Salary
According to the National Bureau of Labor Statistics, the national median hourly wage for retail salespersons, which includes keyholders, is $10.90. Those in the top 10 percent make above $19.91, while those in the bottom 10 percent make below $8.56.
Create your own professional resume in just minutes.
Try our resume builder today
Build Your Resume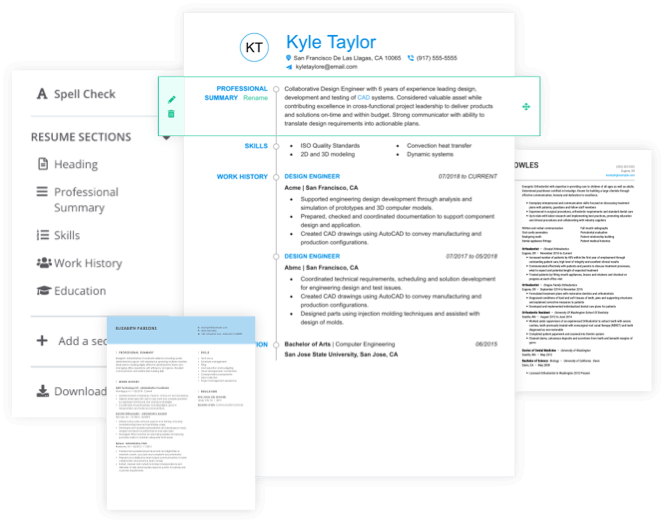 Keyholder Resources
Many keyholders are on the path to a career in retail management. The following resources are geared to those who are shooting for advancement:
Keyholder Resume Help
Explore these related job titles from our database of hundreds of thousands of expert-approved resume samples: