Featured in:
Photography assistants help photographers plan, set up, and complete photo sessions in their studios or at other worksites. This entry-level role involves helping customers, preparing photos for distribution, configuring and operating photo equipment, and offering creative and technical advice to the photographer. Many photography assistants contract with photography studios or individual photographers for short-term work that can involve irregular hours and downtime, while some work regular full-time positions with standard shifts. Rather than requiring a formal education, employers usually look for people who have a passion for taking pictures, customer service experience, and a desire to learn.
Studying resume samples and examples are a great way to get inspiration for your own. Study our library of examples today!
Want to boost your resume? Your Jobhero subscription comes with a complimentary cover letter builder. Once you choose a cover letter template, the builder will suggest job-specific skills and prewritten entries, allowing you to save multiple letters for various applications fast.
Photography Assistant Duties and Responsibilities
While a photography assistant's day-to-day duties and responsibilities are determined by where they work, there are many core tasks associated with the role. Based on our analysis of job listings, these include:
Prepare Equipment and Set
Photography assistants unload and set up the cameras, tripods, lights, and other equipment the photographer will use for the session. They also prepare the set according to the customer's requests and the photographer's needs, including placing props, determining where customers should sit or stand, and adjusting light sources.
Assist During Photo Shoots
During the photo session, photography assistants follow the photographer's instructions and offer advice on how customers should pose and position themselves on the set. This can require directing customers to move, adding or removing props from the set, or changing settings on the camera. Assistants may also take some shots themselves.
Provide Customer Service
They book customers' appointments, keep track of scheduling to deal with any conflicts, and answer customers' questions about services. They also act as cashiers and process payments in some establishments.
Edit Photos
Using image editing software, photography assistants correct blemishes in photos, including cropping photos and adjusting contrast, tone, or lighting. They also remove unwanted objects in the scene, apply digital filters, make color enhancements, and improve image sharpness.
Distribute Photos
Part of a photography assistant's job involves distributing edited photos to the customer through an online photo gallery service or in print. They may upload photos to the photographer's website, mail them to the customer, or deliver the order in person.
Photography Assistant Skills and Qualifications
Both artistic and technically skilled, photography assistants feel comfortable working with equipment and collaborating with people. Employers prefer candidates with formal or informal experience taking pictures as well as these skills:
Familiarity with photography techniques - although assistants don't always take photos themselves, they still understand how to use appropriate lighting, shutter speeds, filters, and lenses for each job
Multimedia editing - basic image editing skills enable assistants to retouch and enhance photos, while video editing skills benefit photography assistants working for studios that record videos or drone footage
Customer service - photography assistants need a customer service orientation for handling customer inquiries, processing payments, distributing orders, and assisting customers during photo shoots
Creativity - their creativity helps photographers choose appropriate options for camera settings and lighting as well as create sets that are interesting and visually appealing
Interpersonal skills - successfully working alongside the photographer and customers requires people skills, flexibility, teamwork, and clear communication at all times
Tools of the Trade
Some tools photography assistants use include:
Photography equipment (cameras, lenses, lights, filters)
Image editing software (Adobe Photoshop, Adobe Lightroom, Corel PaintShop Pro)
Video editing software (Adobe After Effects, Apple Final Cut Pro, Adobe Premiere)
Photography Assistant Education and Training
Photography assistants generally do not need a degree. Instead, they can learn photography skills through self-study and practice or through short-term photography training courses. Employers often also provide some training on operating photography equipment to candidates willing to learn. Having a bachelor's degree in photography can benefit individuals who want to learn advanced techniques and become lead photographers or photojournalists. These programs often cover photojournalism, multimedia storytelling, graphic design, news writing, multimedia editing, and different photography styles.
Photography Assistant Salary and Outlook
The median yearly pay for photographers, including photography assistants, is about $32,500, reports the Bureau of Labor Statistics (BLS). The 10th percentile earns the lowest annual wage at around $19,400, while the best paid make over $75,000. Contract and part-time photography assistant positions usually do not come with benefits like paid time off, retirement plan options, or insurance; however, full-time positions may include these benefits.
Since more people now take their own pictures as a hobby, the BLS expects a 6 percent job decline for photography assistants through 2026. However, the outlook is better for self-employed photography assistants and for those who have a portfolio of photos and can demonstrate their photo editing and equipment operation skills. In addition, demand for drone photography can improve prospects for photography professionals who use such aircraft.
Create your own professional resume in just minutes.
Try our resume builder today
Build Your Resume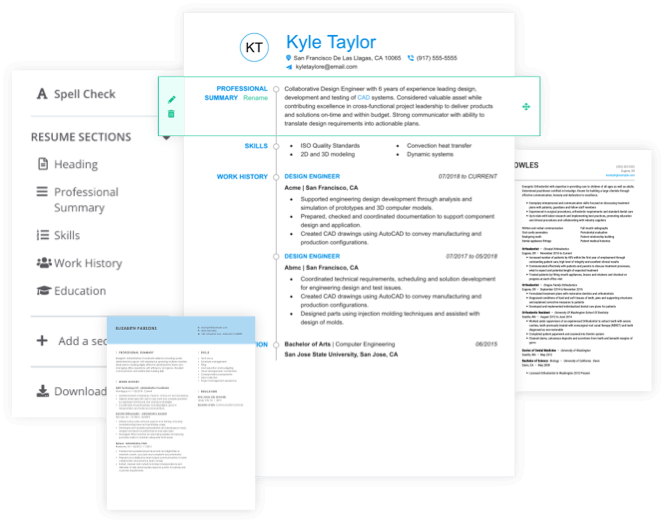 Helpful Resources
Are you interested in working as a photography assistant? Check out these resources to start your career:
this organization offers professional photographers insurance benefits, opportunities to attend classes and events, competitions, and certification programs. Free resources include training videos, white papers, and live webinars
this guide requires no previous knowledge of photography and gives aspiring photography assistants a comprehensive overview of equipment, photographic techniques, and image enhancement with the help of detailed visuals
American Photography Association
students and photography professionals of all levels can become members and create professional profiles on the APA website, participate in photo contests, promote their photos, and learn more about the industry. Other benefits include networking with other photographers to get feedback on work and selling photos on the site's marketplace
designed to give readers a comprehensive foundation in digital photography in 20 weeks, this book teaches techniques for using lenses, working with lighting, focusing on objects up close and far away, selecting settings for contrast and color, and more. It ends with a photography project that lets readers put all their new knowledge to use
Photography Assistant Resume Help
Explore these related job titles from our database of hundreds of thousands of expert-approved resume samples: