Featured in:
A Logistics Supervisor essentially oversees the shipping and delivery of materials and warehouse personnel. They mainly work in warehouse settings and for retailers and wholesalers and are involved in managing the loading of trucks, setting up delivery routes and unloading of material. Logistic Supervisors also manage inventory and maintain communications with carriers, suppliers, warehouses, custom brokers and others involved in the shipping and delivery of merchandise.
In addition to private companies, Logistics Supervisors can also work for federal, state or local government organizations. According to projections from the U.S. Bureau of Labor Statistics, employment of logisticians, which would include Logistics Supervisors, is expected to grow by 2 percent through 2024. A growing global economy and the need to move goods in the most efficient and cost-effective manner are factors that will fuel this growth.
Studying resume samples and examples are a great way to get inspiration for your own. Study our library of examples today!
Want to boost your resume? Your Jobhero subscription comes with a complimentary cover letter builder. Once you choose a cover letter template, the builder will suggest job-specific skills and prewritten entries, allowing you to save multiple letters for various applications fast.
Logistics Supervisor Duties and Responsibilities
Logistics Supervisors must attend to many tasks to ensure that goods are shipped and delivered in a timely manner and that inventory levels are sufficiently maintained. We reviewed several job listings and found the following among the core Logistics Supervisor duties and responsibilities.
Schedule Shipments and Deliveries
A main responsibility of a Logistics Supervisor is to oversee the transportation of products from one location to another, such as from loading docks to warehouses or warehouses to stores. To do so, they will arrange product pickups and deliveries with transportation companies and route drivers accordingly. A Logistics Supervisor will typically conduct a cost analysis of several transportation companies in order to select one that is cost-efficient and able to handle the shipment loads.
Build Relationships with Vendors
It is up to the Logistics Supervisor to communicate with trucking companies, warehouse supervisors, customs brokers, sales forces and customers. They must ensure that all parties are working together to guarantee that shipments are packed, sent and delivered in a timely manner. This responsibility includes contacting various transportation companies to get shipping quotes and deciding on the best carriers based on cost, availability and reliability.
Maintain Warehouse Inventory
A Logistics Supervisor will study client or customer needs and manage inventory based on these needs. This often includes analyzing product orders to research the need for keeping certain items in stock. They are responsible for re-ordering product as needed to maintain sufficient inventory levels.
Logistics Supervisor Skills
Strong verbal and written communication, analytical, organizational and customer service skills are all a must for successful Logistic Supervisors. The ability to meet sometimes short deadlines and to be detail-oriented are also essential. They should be team players that can motivate and manage various individuals to work together to achieve the same goal. In addition to these general skills, a Logistics Supervisor could be expected by potential employers to possess the following skills.
Core skills
: Based on job listings we looked at, employers want Logistics Supervisors with these core skills. If you want to work as a Logistics Supervisor, focus on the following.
Understanding planning, shipping, warehouse management and inventory systems
Managing daily routes/schedules of shipments and deliveries
Tracking the progress of shipments
Knowing all aspects of warehouse operations
Reviewing inventory needs and keeping adequate stock
Advanced skills
: While most employers did not require the following skills, multiple job listings included them as preferred. Add these to your Logistics Supervisor toolbox and broaden your career options.
Have a Class A drivers license
Possess forklift certification and able to train others on forklift operations
Knowledge of Microsoft Office applications, such as Word and PowerPoint
Create your own professional resume in just minutes.
Try our resume builder today
Build Your Resume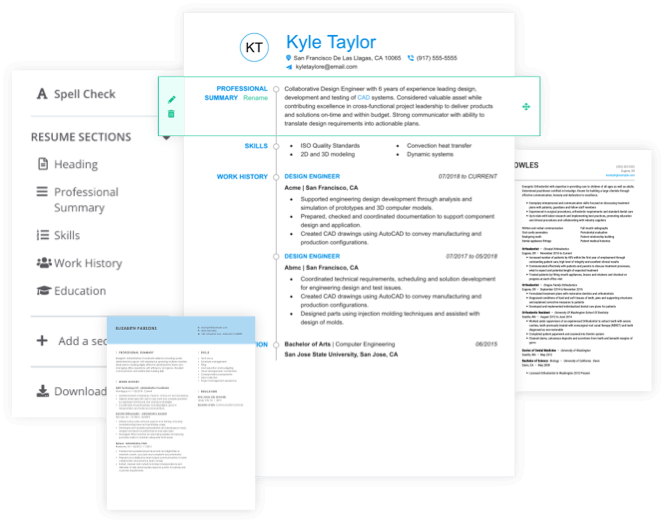 Logistics Supervisor Resources
It is beneficial to research additional information if you are considering a career as a Logistics Supervisor that can give you insight into the challenges and responsibilities of this position. Below, we have provided links to online and print resources about this career.
On the Web
Industry Groups
Recently merged with the American Society of Transportation & Logistics (AST&L), APICS provides educational and certification to those in the logistics field through conferences, training, online publications and webinars.
Online courses, seminars and an annual conference are a few ways this organization provides support and training for Logistics Supervisors.
Spanning more than 50 countries, SOLE has been providing certification information and sponsoring technical meetings for logistics professionals since 1966.
Books
A comprehensive guide to various aspects of logistics supervision, such as forecasting, procurement and inventory management.
An indepth study of using current technologies, outsourcing and cost management to run an efficient warehouse.
An extensive look at the managerial duties and responsibilities of supply chain managers through examples and case studies. Covers managerial tools and practices.
Logistics Supervisor Resume Help
Explore these related job titles from our database of hundreds of thousands of expert-approved resume samples: