Featured in:
The primary role of IT Administrators is to oversee and maintain all aspects of a company's computer infrastructure. This includes maintaining networks, servers and security programs and systems. IT Administrators manage the upgrade and installation of new hardware and software, perform troubleshooting to address any problems with computer systems, and assess viruses and potential threats to a company's network. IT Administrators might also monitor the use of email, create and change passwords, make suggestions for improvements to computer systems, backup data and perform data recovery if needed.
IT Administrators generally work in almost any type of industry and often oversee departments of 20-50 IT employees. According to the Bureau of Labor Statistics (BLS), IT Administrators can expect to see an 8 percent growth rate in employment through 2024. While the majority of this growth is expected to be seen in the healthcare industry as health institutions upgrade and utilize new technology for patient communications and records management, it is believed that many industries will continue to implement faster systems for data storage and transmission.
Our team of certified resume writers have created a library of resume examples to show you how to craft a strong resume. Study them to learn to write your own.
One extra step to impress a manager: A growing number of hiring professionals read cover letters to determine whether they'll interview a candidate or not. Use our cover letter templates to craft a complete application that lands you the interview.
IT Administrator Duties and Responsibilities
It is essential that IT Administrators complete various tasks to successfully fulfill the duties and demands associated with their position. We have examined several job listings for IT Administrators and found the following to be among the most common duties and responsibilities listed for this occupation.
Maintain Computer Systems
From servers to security programs, it is up to IT Administrators to review a company's computer systems to ensure that all aspects are operating efficiently. IT Administrators will troubleshoot problems, configure hardware and software, implement back up processes and assess systems for upgrades or replacement.
Complete System Installs and Upgrades
IT Administrators are responsible for installing new systems and assessing and implementing upgrades as needed. They conduct consistent analyses of a company's computer systems to determine if existing components meet the company's need and perform upgrades or updates as needed.
Manage Network Security
In many cases, it is the duty of IT Administrators to assess security programs and decide which is best for the company for which they are employed. They will install and manage these systems, conduct updates, create passwords and run check for viruses and spyware.
Oversee Data Storage and Retrieval Systems
It is in the best interest of companies to utilize effective backup systems and have in place data retrieval processes in the event of emergencies. IT Administrators create and manage the use of backup and retrieval systems.
IT Administrator Skills
If you wish to become an IT Administrator, it is essential that you possess strong communication, organizational and problem solving skills. You should be familiar with all aspect of project management, such as budgeting and scheduling, and exercise strong time management skills. The abilities to work independently as needed, manage teams and apply analytical skills are crucial to finding success in this field. Along with these qualities, it is also important that IT Administrators possess the following capabilities:
Assess existing network serves, operating systems and security programs.
Upgrade existing hardware and software programs.
Install and implement effective security systems.
Manage data backup and retrieval processes.
Troubleshoot problems with systems and programs.
IT Administrator Tools of the Trade
IT Administrators rely on various tools to satisfy all job requirements. If you have the desire to become an IT Administrator, you would need to have the knowledge to use the following:
Computer security programs – IT Administrators must be familiar with various security hardware and software to choose the program that best fits the needs of their employer.
Network technology – from firewall configuration to wireless access, IT Administrators should have a full understanding of all aspects of computer networking.
Project management – it is important that IT Administrators have knowledge of project management practices and techniques, such as team building, scheduling and budgeting.
IT Administrator Education and Training
Many employers seek IT Administrators who hold at least a bachelor's degree in information technology, computer science, information security or related areas. Professional network and other computer certifications, such as A+ and MSCE, are often preferred.
IT Administrator Salary
The BLS reports that, according to the latest data, IT Administrators earn a median annual salary of $79,700. The lowest ten percent realize a salary of $48.870, while top earners can be paid an annual wage of $127,610. IT Administrators in northeastern states and on the West coast are paid higher salaries than elsewhere in the U.S. Maryland ($106,000), the District of Columbia ($96,290) and New Jersey ($94,870) top the list of states where IT Administrators earn the highest salaries, followed closely by California at $94,520.
Create your own professional resume in just minutes.
Try our resume builder today
Build Your Resume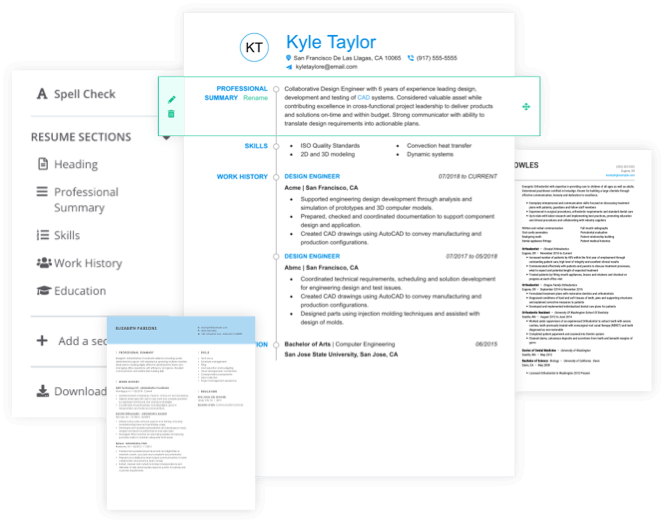 IT Administrator Resources
You can learn more about what being an IT Administrator entails by reviewing the resources we have provided below. These links to books, professional organizations and publications are vital to help you decide whether being an IT Administrator is for you.
Formerly known as the American Society for Training and Development (ASTD), ATD offers conferences, workshops, online and print publications, online courses and other resources to help new and existing Training Administrators gain insight into job duties and further develop their skills to succeed in this career.
From teaching students leadership skills to prepare them for careers as IT Administrators to providing a publishing avenue for IT professionals, this organization can help boost and further the careers of IT personnel.
This organization provides IT Administrators and other professionals with career development and support through publications, articles, interviews with IT personnel and networking opportunities.
This online publication provides IT Administrators with latest news and tips in areas of management, IT support, compliance, data center and security. Learn about current trends and practices in the IT industry.
How to Be an IT Administrator by Robert McMillen
Written by an experienced IT Administrator, this book covers every aspect you would need to know about working in this position. Covers everything from modern networks to privacy laws.
Network and System Administration Handbook by Duong Tran
Gives the most updated information about information storage, Web servers, IT security and more. Also provides a review of project, budget, time and other management practices.
IT Administrator Resume Help
Explore these related job titles from our database of hundreds of thousands of expert-approved resume samples: