Featured in:
Entertainment coordinators plan events for a variety of clients, ranging from small businesses to large corporations. These events can include entertainment such as rock concerts, festivals, and celebrity appearances. Excellent salespeople, entertainment coordinators persuade potential acts to participate in the events they are planning. Entertainment coordinators work varying hours depending on the event and client. They usually travel to the client and to the talent they hope to employ. Entertainment coordinators usually operate independently, but they may report to executive management.
Need cover letter guidance? Add a cover letter to your resume using our cover letter formats how-to guide and add value to your resume.
One extra step to impress a manager: A growing number of hiring professionals read cover letters to determine whether they'll interview a candidate or not. Use our cover letter templates to craft a complete application that lands you the interview.
Entertainment Coordinator Duties and Responsibilities
Entertainment coordinators are jacks-of-all-trades, often needing to switch roles in an instant. However, their core tasks usually include the following:
Plan Event Entertainment
Entertainment coordinators plan events for the company or venue, arranging the associated entertainment. They plan all aspects of the entertainment, such as purchasing necessary equipment and arranging transportation.
Hire Entertainment Acts
Entertainment coordinators hire appropriate entertainment acts for events, making sure age-appropriate acts are hired for age-restricted events. They also ensure entertainers' needs are met when they arrive for the event.
Oversee Event Entertainment
Most events feature the main act but concurrently run a variety of different activities; entertainment coordinators oversee them all, ensuring everything is running safely and smoothly.
Manage Entertainment Budget
Entertainment coordinators plan and manage the entertainment budget for all company events. They identify what they can afford at each event and are skilled at creatively making the budget work.
Evaluate Entertainment Performance
Once an event has finished, entertainment coordinators evaluate the overall satisfaction of the event attendees using surveys or listening to attendee feedback. They assess suggestions, implementing them in future events to increase attendee satisfaction.
Entertainment Coordinator Skills and Qualifications
Entertainment coordinators are dynamic and always on top of their game. Employers look for entertainment coordinators who have experience running entertainment venues and events. Formal education isn't required, but a solid portfolio usually is. Successful candidates should have a portfolio of event successes that highlight their ability to plan and coordinate. Entertainment coordinators should also have these skills:
Talent hiring - entertainment coordinators hire talent for events. If working for large companies, candidates hire lucrative talent
Scheduling expertise - used to create and maintain perfect schedules
Physically able - often involved in setting up and breaking down, entertainment coordinators lift and move heavy items
Problem-solving - entertainment coordinators solve problems quickly and efficiently, identifying potential problem areas to ensure they don't arise
Event evaluation - event success is measured largely by attendee satisfaction
Tools of the Trade
Entertainment coordinators typically work with the following tools:
Task management software (Wunderlist, Asana, Basecamp)
Event management software (Bizzaboo, TicketSpice, Gather)
Survey software (Qualtrics, Snap Survey, SurveySparrow)
Entertainment Coordinator Education and Training
Entertainment coordinators don't need formal education beyond a high school diploma or GED, but they should expect to go through job-specific training when they are hired. This training often includes guiding the new entertainment coordinator through industry contacts and job-specific procedures.
Entertainment Coordinator Salary and Outlook
Entertainment coordinators earn a median annual salary of $48,000, according to a report by the Bureau of Labor Statistics (BLS). Successful and experienced entertainment coordinators in the top 10 percent earn upwards of $83,000 per year, while the lowest 10 percent makes around $25,000 per year. According to the BLS, entertainment coordinators may experience a job outlook growth of 11 percent, which is much faster than other industries. This demand will remain steady since companies are always looking to plan events for their employees and customers.
The benefits entertainment coordinators receive vary widely depending on the company they work for. At the very least, entertainment coordinators attend the events they plan for free and often get backstage/VIP access to all events.
Create your own professional resume in just minutes.
Try our resume builder today
Build Your Resume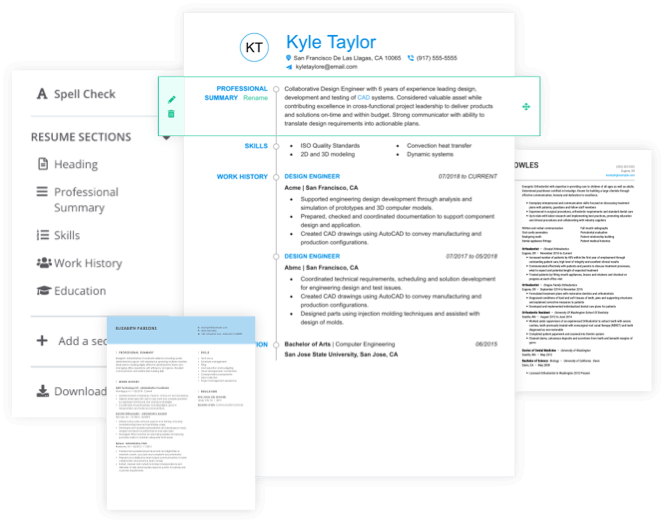 Helpful Resources
If you think you'd like to become an entertainment coordinator, you might want to read through some of these resources to help you on your way:
This LinkedIn group has over 374,000 members and provides an excellent resource for experienced and potential entertainment coordinators alike. Its mission is "to educate, inform, inspire, and connect event professionals globally." Members share personal experiences and resources they've found online. They're responsive and welcoming to new members.
This highly reviewed and rated book walks you through the fundamentals of planning and marketing a successful event. It gives real examples of successes and failures in the entertainment coordination field that you can learn from and apply to your own job.
This book takes a unique and innovative approach to entertainment coordination. It teaches how to design an entire event on a single piece of paper. It seems impossible, but reviewers say it has changed the way they think about their own events. For a quick introduction to the fundamentals of event design, look no further.
Entertainment Coordinator Resume Help
Explore these related job titles from our database of hundreds of thousands of expert-approved resume samples: