Featured in:
Roustabouts are manual laborers who work in the oil and gas drilling industries. They are responsible for a wide variety of tasks aimed at keeping oil and gas rigs running safely and efficiently. Roustabouts typically work difficult shifts that be more than twelve hours long, so they need to be physically fit and have the stamina for hours of manual labor.
Becoming a roustabout is typically the entry point for workers in the gas and oil industry. While this role has not traditionally required any formal education, the increased demand for roustabouts (particularly in natural gas drilling operations) has resulted in vocational schools and community colleges establishing programs to prepare candidates for employment as roustabouts.
Need cover letter guidance? Add a cover letter to your resume using our cover letter formats how-to guide and add value to your resume.
Want to boost your resume? Your Jobhero subscription comes with a complimentary cover letter builder. Once you choose a cover letter template, the builder will suggest job-specific skills and prewritten entries, allowing you to save multiple letters for various applications fast.
Roustabout Duties and Responsibilities
While a roustabout's daily responsibilities can vary, most share several core duties on oil and gas rigs:
Clean Up Drill Sites and Rigs
One of the central duties of a roustabout is cleaning up drill sites and rigs throughout the shift. This tends to include hauling debris away from drilling areas but can also include tasks like handling spills to prevent accidents and injuries. In this aspect of the role, a roustabout may also need to operate loader-lifters, dump trucks, and forklifts to haul out heavy material and properly dispose of it.
Transport and Store Materials
Roustabouts also transport materials to work sites and properly store them. For roustabouts who work on off-shore rigs, this can include operating machinery to move pallets from ships to the deck of the rig, unloading materials from deliveries, and ensuring that they are securely stowed on the rig. For land-based roustabouts, this part of the job tends to involve operating heavy machinery to place materials where they need to go.
Install Equipment
In addition to receiving and transporting materials and supplies, roustabouts also load and offload equipment and ensure proper installation. This may include setting and welding pipe, installing engines for drills and pumps, and setting flow lines in collaboration with other roustabouts. Roustabouts also need to conduct inspections of this equipment prior to and during extraction activities to ensure proper function.
Repair Pump Equipment
From day to day, roustabouts often need to conduct repairs on pumps and related equipment to ensure a steady flow of oil or gas and prevent leaks and other hazards. This requires excellent attention to detail to identify issues, and often roustabouts need to work in cramped underground or elevated areas to conduct emergency repairs with hand and power tools while maintaining safety and preventing fires or equipment failure.
Maintain Drilling and Extraction Tools
Roustabouts also maintain and repair other tools and equipment used for extraction, most notably drilling equipment and tools. In addition to repairing drills and rigs, the roustabout may need to conduct repairs and maintenance to counteract the effects of weather or environmental issues, such as dust or corrosion, to ensure that equipment does not fail and create a dangerous situation on the rig.
Roustabout Skills and Qualifications
Roustabouts perform a variety of manual tasks on oil and gas rigs to maintain site safety and support extraction operations. Most workers in this role have a high school diploma and the following skills:
Strength and dexterity - this role involves a significant amount of physical labor and the ability to operate in cramped, elevated, and uncomfortable spaces, so roustabouts should be physically strong and dexterous
Physical and mental stamina - roustabouts also need a high level of physical and mental stamina to work shifts that can be longer than 12 hours for weeks at a time
Safety procedures - maintaining site safety is central to this role, so roustabouts should be familiar with and adhere to safety procedures and precautions at all times
Team coordination - roustabouts work with other roustabouts and roughnecks on rigs and drill sites, so they should be able to effectively coordinate team member activities
Time management - this role also requires excellent time management skills, since roustabouts need to determine which tasks are most vital and set priorities throughout the day
Communication skills - roustabouts should also be effective verbal communicators in order to work with team members, coordinate activities, and ensure safety on the drill site
Roustabout Education and Training
There are no formal education requirements for roustabouts, although most have at least a high school diploma or GED. As this field grows, many community colleges and vocational schools have started to introduce programs that provide accelerated roustabout training for workers seeking entry into the oil and gas field. Additionally, some roustabouts complete an apprenticeship before moving into full-time employment. There are many opportunities for on-the-job training in this role.
Roustabout Salary and Outlook
According to the Bureau of Labor Statistics (BLS), roustabouts earned a median annual salary of $36,960 as of May 2017. The highest-paid roustabouts earned more than $59,050 per year, while the lowest-paid ten percent of workers in this role earned less than $26,580 annually.
While the BLS does not provide employment outlook information for roustabouts, O*Net estimates a 15 percent increase in jobs between 2016 and 2026. It is worth noting that roustabout jobs can vary depending on the amount of drilling activities taking place.
Create your own professional resume in just minutes.
Try our resume builder today
Build Your Resume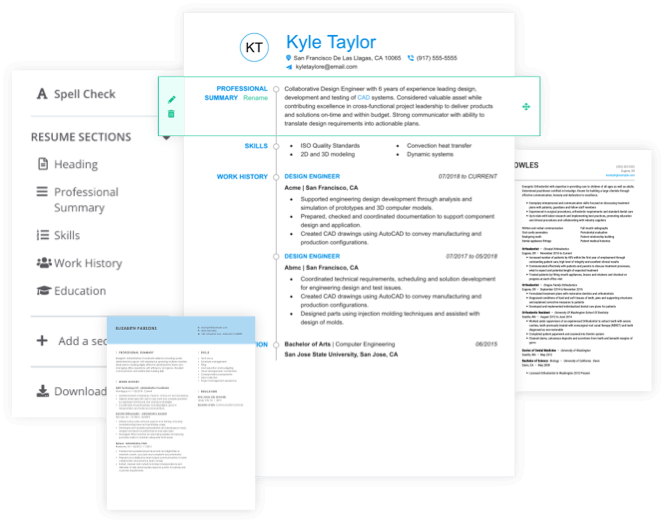 Helpful Resources
If you'd like to learn more about working as a roustabout, we identified several resources on the web:
Roustabout Resume Help
Explore these related job titles from our database of hundreds of thousands of expert-approved resume samples: