Featured in:
Team leaders, business project managers plan, manage, and execute all the steps of business projects from start to finish. Businesses in all industries, from marketing to healthcare, hire business project managers to develop new products, create promotional strategies, streamline services, and meet a variety of business goals intended to increase profits. They primarily work in office environments, reporting to assigned managers or supervisors, and may travel to job sites and client meetings in their normal day-to-day duties.
Need cover letter guidance? Add a cover letter to your resume using our cover letter formats how-to guide and add value to your resume.
One extra step to impress a manager: A growing number of hiring professionals read cover letters to determine whether they'll interview a candidate or not. Use our cover letter templates to craft a complete application that lands you the interview.
Business Project Manager Duties and Responsibilities
Business project managers work in a variety of industries, performing many duties specific to the business where they work. However, the core job duties for business project managers are generally the same in every industry:
Create Project Plans
Business project managers design project plans, estimating how many staff members will be needed to complete projects and outlining the materials needed to bring proposed projects to completion.
Develop Long-Term Strategies
Business project managers look to the distant future to determine ways to increase company profitability, developing long-term business goals and strategies to grow the company.
Analyze Projects
Business project managers analyze project costs, schedules, consumer response, risk analysis, and other factors. They analyze business projects before, during, and after they are carried out.
Report to Upper Management
Business project managers create verbal and written reports for upper management and executives, briefing them on whether projects are meeting their schedules and deadlines. If projects are running behind, business project managers explain what went wrong and how the issue is being fixed.
Meet with Staff
Business project managers supervise staff progress on implementing projects, meeting with staff members to advise them on how to best stay within their timeline and budget goals for individual projects.
Business Project Manager Skills and Qualifications
Critical thinkers, business project managers are leaders who can look at both the big picture and the small details. Businesses look for business project managers who have the following key skills needed to perform the core tasks associated with this job:
Communication - to create detailed reports and plans
Problem-solving - to keep projects on track and meet project goals
Leadership - to supervise and brief staff on how to carry out projects
Organization - to manage multiple projects at once
Computer skills - many companies use digital systems and software to create documents
Customer service - to know what customers need and find ways to provide it for them through focused project solutions
Business Project Manager Education and Training
A majority of employers look for business project managers with a bachelor's degree in computer science, business administration, project management, or a field of study directly linked to the job industry for which they are applying. Many employers also seek candidates who have past work experience in a management or business field.
Business project managers go through an on-the-job-orientation program after being hired. This program provides business project managers with extra supervision for one to two weeks while they learn more about the company's products, services, and business goals.
Business Project Manager Salary and Outlook
Statistical data from 2016 shows that training and development managers earned a median yearly income of $105,830 and a median hourly wage of $50.90, according to the Bureau of Labor Statistics. Training and development managers plan and manage programs and employees responsible for carrying out programs. Their daily duties and responsibilities are very similar to those of business project managers. There were more than 34,000 jobs available for training and development managers in 2016, a number that is projected to grow by 10 percent through 2026. This is faster than the national average job growth rate.
Employers provide business project managers with benefits packages that include health, dental, vision, and life insurance coverage. Business project managers also typically receive vacation pay, sick days, and retirement benefits. Some large companies provide additional perks that include free meals, gym memberships, and other discounted services.
Create your own professional resume in just minutes.
Try our resume builder today
Build Your Resume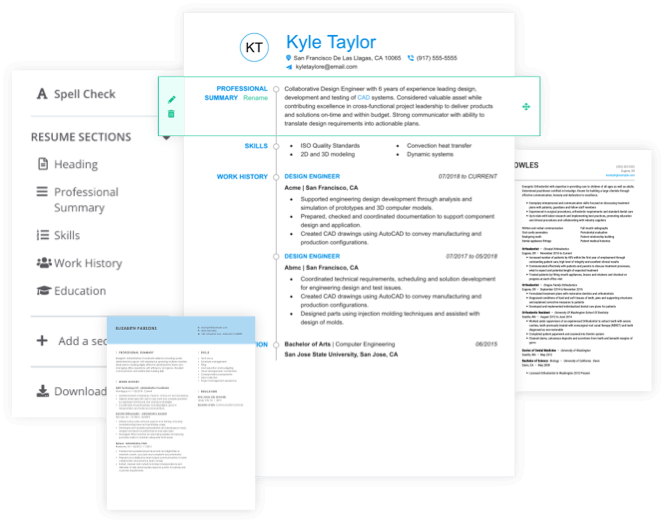 Helpful Resources
Use these resources to learn the skills and strategies it takes to be a successful business project manager:
Business Project Manager Resume Help
Explore these related job titles from our database of hundreds of thousands of expert-approved resume samples: