What is a Technical Recruiter?
6 minute read
A Technical Recruiter – a position that falls under the umbrella of Human Resource Specialist – is a Recruiter who specializes in finding candidates to fill technical jobs, such as jobs in information technology and engineering. Technical Recruiters are a unique breed of recruiter. In addition to all of the skills and traits of a regular recruiter, a Technical Recruiter has to have an in-depth knowledge of their industry.
The role of Technical Recruiter is an entry-level position with minimal barriers to entry. While a Bachelor's degree in Human Resource Management or a related field is preferred by some employers, it is possible to get a Technical Recruiter position with a high school degree. Technical Recruiters can work in-house as a direct employee of a company within the technical niche. Another option is to work for a Recruiting firm that specializes in Technical Recruiting. The final option for a Technical Recruiter is to work as a self-employed entrepreneur.
Want to add value to your job application? Using a professional cover letter builder can help you stand out from the competition. Use ours to build a stand out letter that will get you noticed.
Technical Recruiter Duties and Responsibilities
Technical Recruiters perform several duties during their quest to find the top talent in the technical world. We analyzed several job descriptions to put together the following list of common Technical Recruiter duties and responsibilities.
Develop Recruiting Strategies
The recruiting industry is constantly changing. In the age of social media and digital job applications, a solid strategy is vital for sifting through the sea of potential candidates. A good portion of a Technical Recruiter's time is spent figuring out the best ways to reach the top technical talent.
Identify Recruiting Sources and Networks
Candidates come from a variety of different places. Social media has quickly become a Recruiter's dream tool. Most know that LinkedIn is a social network designed for recruiters, but savvy recruiters also use platforms like Twitter and Facebook to identify and source candidates. Today's Technical Recruiter has to maintain a digital presence and constantly be on the lookout for new ways to build your network.
Create Job Descriptions and Specifications
This is where written communication skills come in handy. Have you ever wondered who writes job descriptions? Usually, it is a team effort between the recruiter and other key members of the Human Resources department. Being able to write a quality job description requires a comprehensive understanding of the position. For a Technical Recruiter, this means an extensive technical knowledge is required to succeed.
Interview and Assess Candidates
Whether working in-house or for an external Recruiting agency, interviewing and assessing candidates is a key part of a Technical Recruiter's job. Their goal is simple : find the candidates worth presenting to the decision-maker in the hiring process. This requires conflict management skills, negotiation skills and a healthy dose of persistence.
Represent Company at Job Fairs and Campus Events
Employer branding is important now more than ever. The recruiter has become the "face" of a company at job fairs and campus events. Succeeding at this duty requires comfort speaking in front of large
Technical Recruiter Skills
A Technical Recruiter must possess a unique blend of soft skills and technical knowledge in order to succeed in this specialized career path. A Technical Recruiter must be a people-person with the ability to negotiate, but also has to have enough technical knowledge to build relationships with candidates in their industry. We analyzed several Technical Recruiter job descriptions and found the following core and advanced skills to be the ones most listed by employers.
Core Skills: The following skills are required by virtually every employer looking to hire a Technical Recruiter
Excellent written and verbal communication skills
Negotiation skills
Proficiency with ATS software
Proficiency with Microsoft Office
Organizational skills
Analytical skills
Interpersonal skills
Critical thinking skills
Advanced Skills The following skills were not listed as requirements, but possessing these skills puts one at an advantage in the job market.
Intricate knowledge of the Information technology industry
Project management skills
Experience with Customer Relationship Management software.
Tools of the Trade There are a couple of tools used by Technical Recruiters on a daily basis
Email software, such as Google Mail or Microsoft Outlook
Applicant tracking software, such as Applicant Stream
Word processing software, such as Microsoft Word
GO PRO

Choose from fully customizable

GET PAST THE BOTS

Ensure compatibility with Applicant Tracking Systems

LOOK YOUR BEST

Save time with sleek and stylish professional design templates
Build Your Resume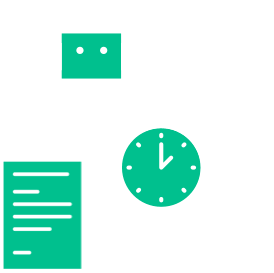 Technical Recruiter Q & A
We wanted to get a full picture of life as a Technical Recruiter, so we had a chat with one: Karla Jobling, COO and founder of
BeecherMadden
. Here's what she had to say.
What are some of the core duties performed by a Technical Recruiter?
The core duties of a Technical Recruiter are to introduce the business to potential clients. This can be over the phone, or at industry events. Once you have engaged with a client, you will need to take a brief on the job and then search for suitable candidates. You will then manage these candidates through the interview process and negotiate their job offer for them. As a Technical Recruiter, you will need to understand the technology involved in the roles and the nuances of these positions. Some skills are transferable but in general, most technology experience is not and understanding what experience is a must have and why, is crucial to success.
What challenges does a Technical Recruiter face?
Candidates for some of these roles can be hard to find as they are in high demand. For instance, those with penetration testing experience can receive five or six headhunting calls per day; being the recruiter that stands out is very difficult. Clients will also expect you to have a good understanding of their roles and business, so there is a lot to learn about the industry you are in.
What skills do Technical Recruiter use most?
Despite the requirements to understand the technical elements, the key skill you will need is sales ability. You need to be happy to pick up the phone to prospective clients and candidates; you can not hide behind an email.
What should someone consider before becoming a Technical Recruiter?
You should consider if you enjoy sales and relationship building. If not, you will not last more than a few months. You should also consider if you can commit to this job for 3-5 years. In your first year, you will be learning and building relationships but by year three, you will have a great network and things will become much easier.
What type of person is successful in this job?
You will be successful if you have high emotional IQ. Technical Recruitment differs from other sectors as some technical clients or candidates are notorious for being introverted. You will have to adapt your style from person to person. You don't need to like technology to be good at this job but it will really help you have an aptitude for it. You will need to keep up to date with the industry and a bit of passion goes a long way.
What do you find to be the most rewarding about being a Technical Recruiter?
Finding those hard to find candidates, and filling that difficult job is a massive buzz. A lot of work goes into getting to that job offer, more so than in other sectors where there are a lot of candidates. Nothing beats the feeling when you get it done!
Technical Recruiter Salary
According to online sources, the national median salary for Technical Recruiters is $43,312. Those on the bottom end of the scale make $31,000, while those at the top of the scale make $74,000 or more.
Technical Recruiter Resources
If you want to know more about being a Technical Recruiter, then explore the following list of resources.
On the Web
StackOverflow Talent
This blog covers everything a Technical Recruiter needs to know on how to find and hire the best Developers.
Geekology
Geekology is all about helping nontechnical people understand the technical world. It is great for those looking to break into Technical Recruitment.
Industry Groups
American Staffing Association
The American Staffing Association is one of the only professional organizations for recruiters. Although open to all types of recruiters, there are several Technical Recruiters among its membership.
Technical Recruiter Resume Help
Explore these related job titles from our database of hundreds of thousands of expert-approved resume samples: