What is a Shop Foreman?
A Shop Foreman is a senior employee in a workshop who is responsible for managing daily operations as well as the staff members who manufacture products or make services or repairs. These professionals must create employee work schedules as well as train and oversee subordinates to verify that they are performing all of their duties effectively. They are also responsible for making sure the equipment works properly, and making repairs and ensuring the safety of the working environment as well as the workers using it.
A Shop Foreman is part of a hierarchy, typically reporting to the General or Operations Manager or Road Supervisor, while themselves supervising Junior Technicians, Service Advisors and Repair Managers. These individuals can be found in workshops in the automotive industries, as well as in artisan manufacturing, textile and repair shops. They may be required to work up to 60 hours per week, and may be on call 24/7 if the need arises. The Bureau of Labor and Statistics estimates that the demand for First-Line Supervisors of Production and Operating Workers, a category that includes Shop Foremen, is slowly decreasing.
Interested in a cover letter? Our cover letter builder walks you step-by-step through the process of writing your own. With pre-written text suggestions for every section of your letter, writer's block will be a thing of the past.
Shop Foreman Duties and Responsibilities
A Shop Foreman is entrusted with running a productive workshop, which means that the space must be clean and safe, with working equipment as well as capable staff members that are able to make repairs and/or manufacture products. In order to accomplish this, the following duties must be accomplished:
Manage Personnel
In order to assemble the best possible team, the Shop Foreman must recruit, interview and screen possible candidates. Once hired, this leader must utilize the most current and effective strategies to train new employees in the specific trade, whether it is servicing autos or manufacturing textiles. Leadership skills are essential in this role, as this job requires assigning tasks, creating daily schedules and acting as a mentor to address questions and concerns. Additionally, Shop Foremen must ensure the overall performance of employees by conducting evaluations and offering objective feedback. In the event that an employee is not able to come in, the Shop Foreman would need to find a replacement or step in to cover their shift.
Maintain Equipment
As properly-functioning equipment, such as electric, non-electric and air-powered tools, presses and torches, as well as components, are necessary to complete or service repairs, the Shop Foreman is tasked with monitoring the performance of the machinery and addressing issues in a prompt manner. This requires maintaining equipment on a regular basis, keeping repair records and acquiring parts necessary for repairs. If the Shop Foreman is not able to make the needed repairs, they may enlist the services of an outside repair service, or replace the broken items altogether.
Provide Customer Service
Many Shop Foremen interact with clients, attempting to provide them with excellent customer service. This includes actively listening to their needs, filling out work orders, providing advice, and completing the job within the estimated job costs. This role may be required to create specs, blueprints and/or drawings to demonstrate the finished product to clients. If an issue occurs, the Shop Foreman must address the problem to the customer's satisfaction.
Perform Clerical Duties
The Shop Foreman must be extremely organized, as they are required to keep meticulous records of inventory, work orders, maintenance and repair schedules and employee records. This may require the skills to use a filing system or an online database.
Shop Foreman Skills
A Shop Foreman must have both leadership skills and technological savvy, while also possessing excellent customer service skills. They are essentially responsible for making sure clients are happy with the finished product by managing personnel and the products made or fixed. To accomplish this trifecta, these employees should be responsible, forward thinking and customer-driven.
Core skills Employers sought the following basic skills when posting Shop Foremen jobs
Organization skills
Excellent spoken and written English
Technical skills, whether in automotive, textile or other industry
Customer service orientation
Ability to work in a team
Advanced skills Adding these advanced skills to your tool kit may be advantageous in negotiating a better employee package
Leadership experience
Ability to draw or sketch
Spanish
Accounting
Tools of the Trade These tools are commonly used by Shop Foremen, and should be listed on your resume
Forklift
Torch
Press
Electric tools
Air-powered tools
GO PRO

Choose from fully customizable

GET PAST THE BOTS

Ensure compatibility with Applicant Tracking Systems

LOOK YOUR BEST

Save time with sleek and stylish professional design templates
Build Your Resume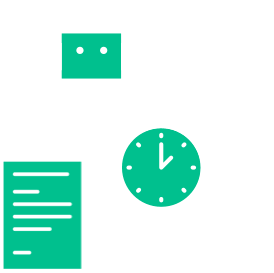 Shop Foreman Salary
First-Line Supervisors of Production and Operating Workers, including Shop Foremen, earn a median salary of $56,300. The highest paid professionals can make more than $93,700, while those that are just starting out can expect to make $33,400. The highest average salaries are offered in Wyoming ($79,400); District of Columbia ($74,700) and Washington ($65,000).
Shop Foreman Resources
If you think you have what it takes to become a Shop Foreman, utilize these resources to learn more about the job:
Shop Foreman Resume Help
Explore these related job titles from our database of hundreds of thousands of expert-approved resume samples: