What is a Facilities Engineer?
The job of a Facilities Engineer is to design, review and implement new processes or improvements in the operations or construction of a manufacturing or related facility. Facilities Engineers analyze material and labor costs, set procedures and standards, review construction or production bids, and may also be responsible for overall plant operations. Facility Engineers plan, design, and oversee the reconfiguration, maintenance, and alteration of equipment, machinery, buildings, structures, and other facilities. They ensure the optimal operation of high-rise commercial real estate, commercial and industrial plants, university campuses, medical centers, offices, and government facilities.
Facilities engineers work in both offices and work sites, depending on the nature of their projects. They work closely with a wide range of other people in their daily work. Because the nature of their work is versatile and wide-ranging, employment of Facilities Engineers will likely stay steady in coming years.
Interested in a cover letter? Our cover letter builder walks you step-by-step through the process of writing your own. With pre-written text suggestions for every section of your letter, writer's block will be a thing of the past.
Facilities Engineer Duties and Responsibilities
In ensuring the smooth operation of plants and or other types of facility, Facilities Engineers are responsible for a variety of tasks. We analyzed several job listings to identify these core duties that Facilities Engineers typically perform in their work.
Refine Operations to Maximize Efficiency
Facilities Engineers must have in-depth understanding of the production schedules, engineering specifications, process flows, and other information about the process of the facility. They use this knowledge of the methods and activities to determine ways that processes can be refined to make the manufacturing or delivery of services more efficient.
Analyze Material and Labor Costs
Facility Engineers gather and review data concerning facility or equipment specifications Based on a thorough financial planning and cost analysis of a facility. Facility Engineers determine what particular needs the project has and develop management control systems that will reduce costs.
Design and Enact Control Systems and Procedures
Facilities Engineers develop and enact quality control procedures to resolve particular production problems or minimize overall costs. They also design facility-specific control systems that coordinate production activities to ensure that all products meet those quality standards
Confer with Management on Procedures and Contracts
Facility Managers regularly confer with the client or facility management about processes, contracting, and manufacturing capabilities, and update them on the status of the project.
Facilities Engineer Skills
Facility Engineers need to be both creative and analytical thinkers. They should have strong communication and management skills, as well as the ability to work with and motivate inter-departmental teams. At the same time, much of their job requires them to take initiative and work well independently. They should be able to work under stressful situations, with strong crisis management skills. Often, they will need to make informed and appropriate decisions under pressure. Along with these traits and abilities, there are other skills that Facility Engineers should possess to be strong candidates.
Core skills We looked through job listings for Facility Engineers to find what care skills employers want in a candidate. Make sure you have these skills if you want to apply for a Facility Engineer position.
Budget management experience.
Ability to work with others on a team to accomplish goals.
Ability to communicate effectively both orally and in writing, maintain detailed and accurate records, and prepare clear and concise written reports.
Ability to apply engineering principles and techniques to the solution of equipment, buildings and infrastructure.
Vendor management experience.
Familiarity with regulations and building codes.
Advanced skills Most employers did not require the following skills for Facility Engineers, but multiple job listings included them as preferred. Gain these abilities and you will be a very strong Facilities Engineer candidate.
Ability to prepare engineering specifications, statements of work, and estimates for a wide range of facility related projects.
Knowledge of architectural designs, building codes, construction/project management principles.
, LEED accreditation.
Experience with IT network design & AV design.
Tools of the trade With the wide range of responsibilities they cover, Facilities Engineers use lots of different tools to in their daily work. If you plan on becoming a Facilities Engineer, you will want to be able to use the following
Computer programs including Microsoft Word, Excel, Outlook, Visio and PowerPoint.
Air Handling, hydraulics, pneumatics associated with the manufacturing, construction, and power environments.
AutoCAD 2012, Primavera, Revit and other BIM related software.
Architectural and Manufacturing blueprints.
GO PRO

Choose from fully customizable

GET PAST THE BOTS

Ensure compatibility with Applicant Tracking Systems

LOOK YOUR BEST

Save time with sleek and stylish professional design templates
Build Your Resume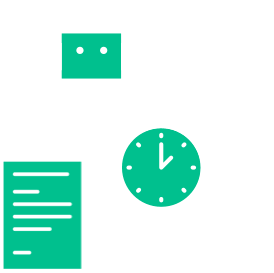 Facilities Engineer Salary
The median annual wage for industrial engineers was $83,470 in May 2015. The median wage is the wage at which half the workers in an occupation earned more than that amount and half earned less. The lowest 10 percent earned less than $53,300, and the highest 10 percent earned more than $126,920. The state with the highest paid Industrial Engineers is Alaska, where the annual median salary is over $113,000. Other high paying states for Industrial Engineers are Washington, with an annual median salary over $99,00, and California, with an annual median salary of more than $98,000.
Facilities Engineer Resources
To help you along with your search for information on Facilities Engineers, we searched the web to find the most useful sources of information on this career. If you're interested in becoming a Facilities Manager, check out these blogs, organizations and books.
On the Web
FacilitiesNet
This website provides great industry news and insights, as well as a job board and salary information.
Engineering Systems
This magazine has a lot of solid information and articles directly related to the profession of Facility Engineer.
Industry Groups
Association for Facilities Engineering
AFE is a professional membership and certification organization specifically for Facilities Engineers, tradecraft related supervisory and management certification, technical information through membership, and other relevant resources.
Center for Integrated Facility Engineering
CIFE at Stanford is an academic research center for the Facilities Engineering industry that works to support good engineering and management practices in the planning, design, construction and operation of sustainable facilities.
Facilities Engineer Resume Help
Explore these related job titles from our database of hundreds of thousands of expert-approved resume samples: