What is a Desktop Support Engineer?
Desktop Support Engineers are IT professionals who fix issues with an organization's desktop computers and laptops, as well as handle concerns with servers and security issues affecting business networks. Desktop Support Engineers most often work as part of a helpdesk team, reporting to the Senior Systems Administrator or Engineer and sometimes supervise junior helpdesk employees. As computer issues can arise at any time, Desktop Support Engineers may be expected to work a variety of shifts, including nights and weekends. Although they are able to access other employees' computers virtually and mostly work from their office or desk, they may have to travel to individual work sites and server rooms, often being required to pick up and carry heavy equipment and parts.
Because of the increasing reliance on computers, jobs for Computer Support Specialists, such as Desktop Support Engineers, are expected to grow by 12 percent, which is faster than average for all jobs. This growth will result in 855,700 new jobs through 2024, according to the Bureau of Labor Statistics.
Need a strong cover letter can help set you apart from the completion. Our professional cover letter builder shows you how.
Desktop Support Engineer Duties and Responsibilities
A Desktop Support Engineer's ultimate aim is to provide support to an organization's staff members to make sure all computers, network connections and software are properly functioning. To achieve this, a variety of tasks come into play. Based on our analysis of job postings, these are the core Desktop Support Engineer duties and responsibilities.
Troubleshoot Technology Issues
Desktop Support Engineers provide knowledgeable advice and use their expertise to help end users solve their technology issues. Whether a laptop is not able to connect to the Internet, a software platform is malfunctioning or a server is not saving data files, Desktop Support Engineers must utilize their expertise to come up with a solution.
Install and Maintain Equipment and Software
When new employees are hired, Desktop Support Engineers are responsible for setting up their workstations. This includes ensuring that new employees have the programs, applications and other technology they need to perform their duties. In addition to setting up and configuring computers and software, Desktop Support Engineers also maintain, update and upgrade equipment as needed.
Provide Client Service
The employees of the organizations are, in essence, the Desktop Support Engineer's clients. As such, engineers must provide excellent service to meet all of their needs. This involves training new individuals in using the software and apps of the company, responding to ad hoc and urgent requests, setting up workshops for updates or new software as they are implemented and advising executives on the most appropriate and cost effective technological solutions for the company.
Desktop Support Engineer Skills
A Desktop Support Engineer must have advanced technological skills to solve potentially complex IT issues, as well as interpersonal and leadership skills to manage a team of employees.
Core skills When searching for a job in the IT field, you will find that most Desktop Support Engineer job posts required these core skills
Knowledge of computer science
Knowledge of software engineering
Background in IT
Strong communication skills
Problem-solving skills
Ability to multitask
Keep calm under pressure
Advanced skills Many professionals build these skills over time, but applying for a job and listing them on your resume can be advantageous in securing employment
Programming experience
Network security experience
Training experience
Tools of the Trade These tools are often required by employers
Windows platforms
Anti-virus
Microsoft active directory
Cloud platform
Computer peripheral devices
GO PRO

Choose from fully customizable

GET PAST THE BOTS

Ensure compatibility with Applicant Tracking Systems

LOOK YOUR BEST

Save time with sleek and stylish professional design templates
Build Your Resume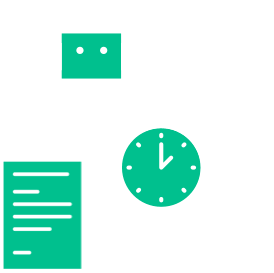 Desktop Support Engineer Salary
Desktop Support Engineers are categorized as Computer Support Specialists, a group that earns a median yearly salary of $48,600. Professionals living in District of Columbia, Massachusetts and California earn the highest median salaries in the U.S.: $60,600, $58.900 and $57,700, respectively. The lowest paid Desktop Support Engineers around the country earn $29,000, while the highest-paid earn $81,300.
Desktop Support Engineer Resources
As computer technology becomes more advanced, the role of the Desktop Support Engineer becomes more complex. Learn more about what this job entails by spending some time reading information from the following sources:
On LinkedIn
Desktop Support Technicians
A group with over 19,000 members whose credential proves that they have the skills to successfully support endusers and to troubleshoot desktop environments that are running the Microsoft Windows operating system.
Desktop & Helpdesk Management Forum
Over 18,000 professionals in this group facilitate communications regarding issues as well as general questions related to all aspects of the "Solution Center" model, including both Help Desk and Desktop Support functions.
TECHNOLOGY JOBS NETWORK
As the #1 LinkedIn Careers Group, over 119,000 members join this network to look for jobs in the technology field.
Desktop Support Engineer Resume Help
Explore these related job titles from our database of hundreds of thousands of expert-approved resume samples: