Featured in:
Successful IT teachers keep up with the latest IT trends and have a passion for sharing their knowledge with their students. IT teachers teach students about the principles of technology and how to use basic information technology tools in their work and lives. They teach at the elementary, middle, and high-school level. They also teach at the college level with the proper amount of schooling. The public school system is the biggest employer of IT teachers, although some do work for private schools. Their schedule follows the schedule for public school, meaning they have weekends and holidays off. They may also have the opportunity to join a teacher's union depending on their state.
IT classrooms differ from the traditional classroom in that there is usually a computer for each student and a digital whiteboard. According to the National Bureau of Labor Statistics, demand for high school teachers, which includes IT teachers, is set to rise 8 percent through 2026.
Studying resume examples is a great way to get inspiration for your own. Study our library of example today!
Impress your future boss! According to a 2020 survey, most hiring managers read cover letters for candidates they're considering interviewing before making their final decision. Make a cover letter that seals the deal with our professionally designed cover letter templates.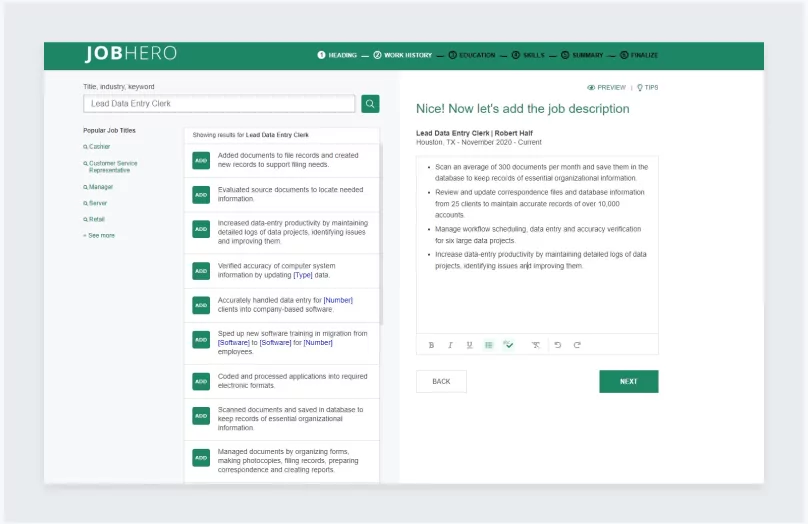 BUILD MY RESUME
IT Teacher Duties and Responsibilities
To successfully teach students the principles of information technology, IT teachers must perform many tasks. We researched IT teacher job descriptions to procure the following list of common IT teacher duties:
Plan Lessons According to Curriculum Standards
IT teachers are required to plan their lessons according to both state and national curriculum, incorporating technological elements into each lesson.
Stay Abreast of Latest IT Trends
The world of IT changes at a rapid pace. IT teachers have to pay attention to trends in their industry. This involves continuing education and professional development courses, as well as self-learning.
Perform Regular Hardware and Software Updates on Classroom IT Devices
IT teachers have to be experts on all the hardware and software used in their classroom. This includes hardware such as computers, printers, scanners, projectors, and digital whiteboards. Common software includes Microsoft Office Suite, Photoshop, and Illustrator. They must be familiar with both Windows and Apple operating systems.
Monitor Student Progress Through Administrating Assignments, Quizzes, and Tests
Like all teachers, IT teachers have to create assignments, quizzes, and tests that measure the competency level of their students. Good teachers routinely analyze the results of each assignment to see which students need more work on a given concept.
Keep Track of Student Grades
Some teachers keep track of student grades in a physical grade book, while others use grade book software. Gradebook software makes analyzing student performance much easier.
IT Teacher Skills
IT teachers need more hard skills and technical knowledge than the average teacher, having to be experts in the most common hardware and software. IT teachers should be experts in using a smart board. The better they can use a smart board, the more they can incorporate multimedia into their lesson plans. IT teachers need to be able to think on their feet and to solve basic IT problems under pressure. Since their lessons rely so heavily on technology, they can't teach if there is a hardware or network malfunction. In addition to these areas of knowledge and traits, the following skills are required to find employment as an IT teacher:
Planning student lessons based on IT knowledge and understanding of curriculum guidelines
Delivering lessons to students using smart board expertise and public speaking skills
Building rapport with students using interpersonal communication skills
Using patience and conflict resolution skills to maintain classroom harmony
Analyzing student progress based on results of assignments, quizzes, and tests
Performing updates to hardware, software, networks, and operating systems
IT Teacher Tools of the trade
Success as an IT teacher depends on one's ability to utilize the tools of the trade. Those who wish to seek a career as an IT teacher should have knowledge of the following:
Hardware – computers (Apple and PC), tablets, printers, scanners, projectors, and digital whiteboards
Software – Microsoft Office Suite, Photoshop, Illustrator, and grade book software
Networks – to make sure all the devices in the computer lab are networked and working properly
IT Teacher Education and Training
IT teachers need a bachelor's degree in education with a concentration in information technology. An accredited degree program includes a certain amount of observation and student teaching hours, which vary according to state. At the end of their education, IT teachers must obtain certification in their state to find employment. IT teachers have to earn a master's in education to obtain a professional license after three years of teaching. Those who want to teach at the college level usually get a doctorate in information technology.
IT Teacher Salary
According to the National Bureau of Labor Statistics, the national median salary for high school teachers, which includes IT teachers, is $58,030. Those in the bottom 10 percent make $38,130, while those in the top 10 percent make above $92,920.
Create your own professional resume in just minutes.
Try our resume builder today
Build Your Resume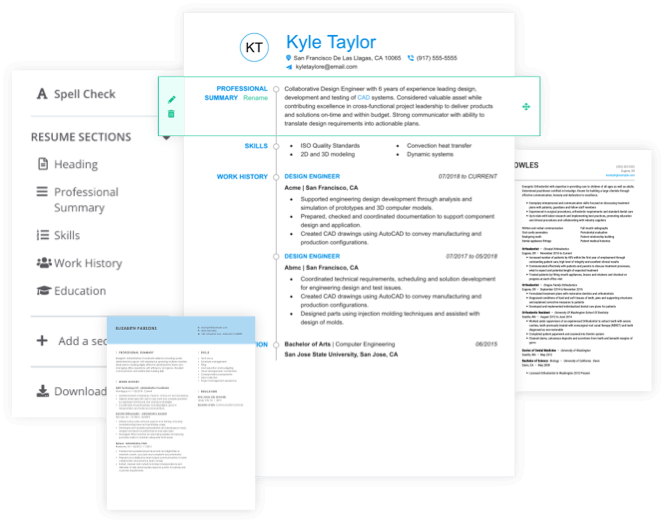 IT Teacher Resources
If you want to make a career out of teaching others about the wonders of information technology, check out the list of resources below.
The International Society for Technology in Education was founded in Oregon nearly 40 years ago and has since grown into one of the largest professional organizations for educational technology. It hosts both regional conferences and a national expo each year.
The Texas Computer Education Association was founded in 1980 and has since grown to more than 17,000 members with chapters across the country. It offers webinars and certifications and has a regularly updated blog with the latest trends in educational technology.
Cathy Jo Nelson's Professional Thoughts
This blog is written by Cathy Jo Nelson, an IT teacher in South Carolina. It is updated at least a few times a month with thoughts based on Cathy's classroom experience.
This website is dedicated to making teachers better. It has articles on critical learning, technology in the classroom, and other topics related to being a good teacher. It has teaching resources and professional development documents.
Doug Johnson is an expert in educational technology with years of experience. This book is filled with practical, actionable tips that make it a good resource for IT teachers.
IT Teacher Resume Help
Explore these related job titles from our database of hundreds of thousands of expert-approved resume samples: