Featured in:
At the core of a security consultant's position is risk management. In a time when data breaches seem to occur constantly, putting highly sensitive information at risk, security consultants are responsible for ensuring that doesn't happen to their company or client. As highly computer-focused individuals, security consultants are always up-to-date on the latest technical trends.
Our team of certified resume writers have created a library of resume examples to show you how to craft a strong resume. Study them to learn to write your own.
One extra step to impress a manager: A growing number of hiring professionals read cover letters to determine whether they'll interview a candidate or not. Use our cover letter templates to craft a complete application that lands you the interview.
Security Consultant Duties and Responsibilities
A security consultant's duties vary depending on the type of company and industry they work for, but based on our analysis of job listings in the field, these are some common tasks performed in this role:
Assess Security Solutions
Whether focusing on internal security or working to provide security services to external customers, security consultants are responsible for identifying, developing, and implementing security solutions to meet their client's needs. Consultants are protecting highly sensitive and important information and must do so appropriately.
Sales
A security consultant might help the sales team's effort to secure new customers. The security consultant will be expected to effectively educate potential new customers on the security solutions the company offers.
Research Threat Risks
In a world where data has become invaluable, the security consultant must constantly be assessing potential threat risks to properly protect the company. Security consultants closely monitor these potential risks across many different platforms, including email, databases, and websites.
Reporting
Those who rely on security consultants to keep their information safe want regular updates. To reassure clients about their information security, these consultants must report on their efforts on a consistent basis.
Encryption Management
It is the responsibility of a security consultant to oversee and implement a company's encryption management tools. One of the most effective ways to keep information safe is to encrypt it, making it impossible for potential hackers to decode it for their own use.
Security Consultant Skills and Qualifications
Security consultants must be deeply familiar with risk management tools and how to best utilize them for optimal protection. Typically, five to seven years of experience in the field is required, along with a strong grasp of the following skills:
Security architecture - security consultants build a company's overall security structure across multiple platforms, so they should have the technical expertise to create architecture that's appropriate for the company's needs
Endpoint security skills - these days data travels further than desktop computers, to cell phones, laptops, tablets, and more. Security consultants build solutions that address these multiple points of risk entry at a rapidly changing pace
Computer coding - effective security consultants are well-versed in the many different programming languages
Communication skills - security consultants communicate highly complicated and technical information to internal and external teams, so strong communications skills are required
Technical expertise - security consultants' work is highly technical. They must be analytical thinkers with the ability to discern risks and solutions in multilayered web systems
Tools of the Trade
Endpoint security systems (such as Malware Prevention, HIPS, and Disk Encryption)
TCP/IP (Transmission Control Protocol/Internet Protocol)
Microsoft servers, such as SharePoint
Packet analyzers
Security Consultant Education and Training
A bachelor's degree in computer science or engineering is required. Most companies would prefer industry training for security consultants rather than internal training on the job.
Security Consultant Salary and Outlook
The Bureau of Labor Statistics indicates that those in the security field earn approximately $96,000 per year on average. The job is growing at intense speeds. Employment for security consultants is expected to grow by 28 percent through 2026, which is must faster than average.
Security consultants are often eligible for comprehensive benefits packages, including health and dental coverage.
Create your own professional resume in just minutes.
Try our resume builder today
Build Your Resume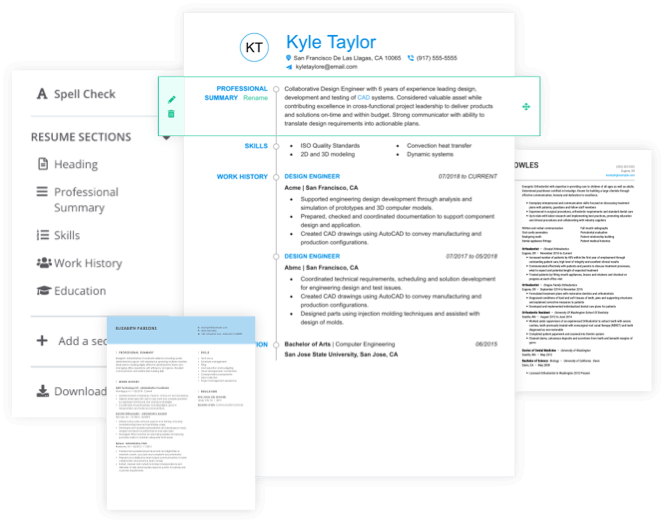 Helpful Resources
The industry of security is very complex. Want to learn more about it? Check out some of these resources:
Security Consultant Resume Help
Explore these related job titles from our database of hundreds of thousands of expert-approved resume samples: