Featured in:
Purchasing assistants work with vendors to place orders for the products and raw materials that a business needs. Usually working under the supervision of a buyer or purchasing manager, they conduct administrative and support activities to keep the purchasing department running efficiently. Many purchasing assistants also maintain inventory and purchase records. In some cases, purchasing assistants conduct vendor research and selection to cut costs and enhance profitability or efficiency.
This role requires excellent attention to detail as well as the ability to maintain and update paper and computerized purchasing records. While most of this role's duties tend to be administrative and support purchasing managers, purchasing assistants may also buy supplies and materials directly from vendors in certain cases.
If you are having writers block, our resume examples can help. Choose from hundreds of job titles to find the right example for your needs.
Impress your future boss! According to a 2020 survey, most hiring managers read cover letters for candidates they're considering interviewing before making their final decision. Make a cover letter that seals the deal with our professionally designed cover letter templates.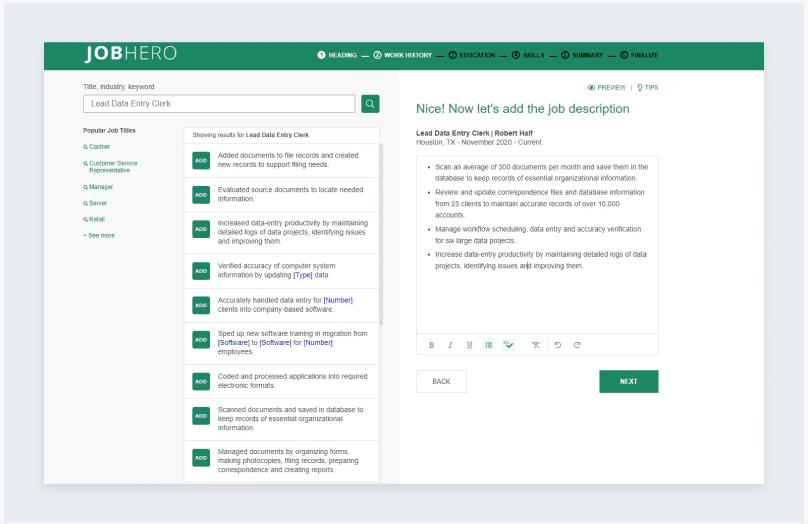 BUILD MY RESUME
Purchasing Assistant Duties and Responsibilities
The exact duties of a purchasing assistant can vary, but based on postings that we analyzed, they share several core responsibilities:
Manage Purchase Orders
One of the primary duties of a purchasing assistant is completing and maintaining purchase orders for raw goods, materials, and supplies. Purchasing assistants work closely with specific departments to gather and submit orders or work across the entire organization. In this role, purchasing assistants record purchases at the time of request and submit these orders for final approval from the department manager or the purchasing manager.
Oversee Shipping Schedules
Purchasing assistants manage pickups and drop-offs for incoming and outgoing shipments. They check deliveries against purchase orders to ensure that all materials have arrived intact and in the ordered quantity. They may also schedule outgoing shipments for returns or when sending purchased materials or supplies to a company's off-site locations. In many cases, purchasing assistants contact vendors to follow up on late or missing shipments or to report damaged goods.
Maintain Purchase Records
Purchasing assistants maintain detailed paper or computerized records of purchases, including quantities ordered and received, shipping information, and costs associated with the purchase. They may provide these records to department heads to facilitate budget reconciliation and maintain purchasing department files to simplify repeated orders for regular purchases. Additionally, the purchasing assistant may compile and submit these records to the accounting department to support financial management and reporting.
Oversee Vendor Activities
Many purchasing assistants build relationships with vendors and support their organizations' profitability. They may issue bid requests and review and submit contracts. Purchasing assistants also work directly with vendors to gather and negotiate price lists, compare vendor offers for shipping rates and material prices, and maintain vendor contract records. More experienced purchasing assistants may review vendor bids, conduct negotiations, and assist with decision-making.
Manage Inventory
Purchasing assistants also monitor the company's inventory levels to determine when new purchases should be scheduled. To accomplish this, the purchasing assistant may use computerized inventory management software or conduct visual inspections of inventory and storage spaces to ensure accuracy. Purchasing assistants use the inventory information to determine when to place replenishment orders or provide supplies from on-hand inventory instead of creating a new purchase order.
Purchasing Assistant Skills and Qualifications
Purchasing assistants provide clerical and administrative support to the purchasing department and to the entire organization. Companies tend to hire candidates with at least a high school diploma and the following skills:
Clerical skills - clerical skills are key in this role, since purchasing assistants prepare orders, compile reports, and maintain computerized and physical records of purchases
Mathematics - purchasing assistants also need excellent math skills to ensure that cost calculations are correct and that purchase orders and inventory counts are accurate
Client service - in this role, purchasing assistants rely on client service skills to work across departments, interact with vendors and managers, and complete orders and maintain records in collaboration with purchasing managers
Relationship management - relationship management skills are also helpful in this role, particularly for purchasing assistants who play a more direct role in vendor selection and negotiation
Communication skills - purchasing assistants should possess effective verbal and written communication skills and be able to speak on the phone and write emails to vendors, shipping companies, and internal personnel
Purchasing Assistant Education and Training
Purchasing assistants do not need formal education, but most people in this position have at least a high school diploma or GED. Candidates who have some administrative or clerical experience have an easier time finding employment. Purchasing assistants have many opportunities for on-the-job training, since they work under the direct supervision of a purchasing manager and can gain familiarity with organizational policies and best practices. Purchasing assistants who show particular aptitude can move to a purchasing manager or buyer role with some experience.
Purchasing Assistant Salary and Outlook
A purchasing assistant's salary depends largely on their industry or organization. The Bureau of Labor Statistics (BLS) found that procurement assistants (a category that includes purchasing assistants) earn a median annual salary of $41,910. The lowest-paid 10 percent of procurement assistants earn less than $27,640 per year, while the highest-paid 10 percent earn over $58,240.
While the BLS does not provide employment outlook information specifically for purchasing assistants, its research indicates that employment for office assistants will remain stable through 2026, with no significant increase or decline.
Create your own professional resume in just minutes.
Try our resume builder today
Build Your Resume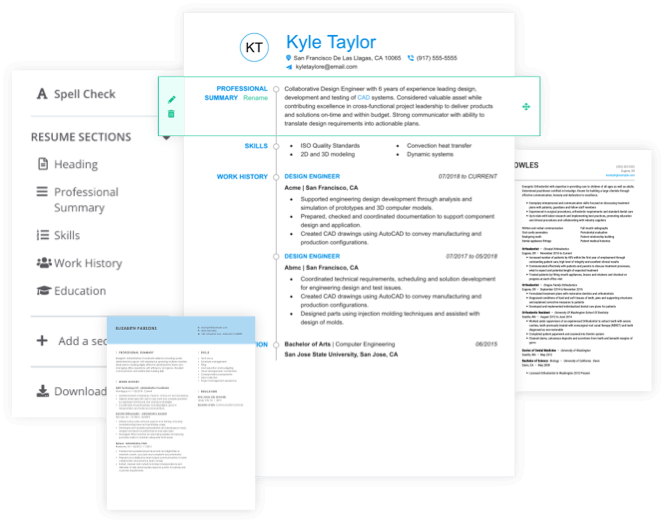 Helpful Resources
We searched the web and found a number of resources if you're interested in starting a career as a purchasing assistant:
Purchasing Assistant Resume Help
Explore these related job titles from our database of hundreds of thousands of expert-approved resume samples: