Featured in:
Production Designers are responsible for creating and managing the visual aspects of a film, television or theatre production. They work closely with the Director and Producer to create the design style for aspects such as sets, graphics, props, lighting and costumes. They then direct and manage the team responsible for producing these visual elements, such as Set and Costume Designers. This is a senior level position, and requires usually requires extensive previous experience in the industry.
Many Production Designers work as freelancers, and must secure their own projects. Because of the specialized nature of the job, employment of Production Designers is slow but steady. The Bureau of Labor Statistics predicts that employment of Art Directors, a category that includes Production Designers, will grow 2 percent from 2014 to 2024.
Our team of certified resume writers have created a library of resume examples to show you how to craft a strong resume. Study them to learn to write your own.
Improve your application with a personal message! Your resume may summarize your qualifications, but a cover letter can help you express your professional accomplishments and working style. Pair these cover letter templates with our builder subscription to unlock AI-powered text templates and professional designs that will help you submit a complete application.
Production Designer Duties and Responsibilities
To accomplish their primary goal of creating and managing the visual aspects of an artistic production or performance, Production Designers perform many tasks. We analyzed several job listings to identify these core Production Designer duties and responsibilities.
Determine Visual Styles
Production Designers read scripts to identify what visual style is most appropriate. They meet with the Producer and Director to discuss their view and requirements. Then, they develop a conceptual style for every aspect of the production.
Provide Concept Drawings
Based on their overall concept, the Production Designer may provide sketches to communicate their concept to the Director and Art team. They produce scale drawings of sets, and draw up ideas for costumes, props and make-up. They may also provide ideas for special effects or graphics.
Research Locations
When working on a film or television project, the Production Designer must research and scout out filming locations. These could be studios, public or private spaces, and the Production Designer must assess them all for visual suitability and practicality.
Manage Art/Design Team
Early on in the production process, the Production Designer hires an art department. Depending on the size of the production, this could be just a few people or many large teams. It may include set designers and constructors, special effects teams, props, lighting and sound directors and costume designers. The Production Designer manages the art department throughout the process, instructing them on direction and vision. They attend progress meetings, rehearsals and filming, adjusting and advising on visual aspects all along the way.
Production Designer Skills
A creative thinker with an eye for design, a successful Production Designer has excellent visual awareness and design skills. They are self-motivated with the persistence to gain work and follow-through. Above all, Production Designers are leaders, who can manage a team and carry a design project from start to finish, meeting tight deadlines. In addition to these general skills and personality traits, employers are seeking Production Designer candidates with the following skills.
Core skills
: Based on job listings we looked at, employers want Production Designers with these core skills. If you want to work as a Production Designer, focus on the following.
Working knowledge of the visual arts and production processes and theories
Sketching ability, and ability to communicate ideas through drawings and models
Ability to solve problems and be resourceful and adaptable
Ability to plan, schedule and monitor progress across of a large project
Advanced proficiency in Adobe Photoshop, Adobe Illustrator and computer aided design programs (CADS)
Advanced skills
: While most employers did not require the following skills, multiple job listings included them as preferred. Add these to your Production Designer toolbox and broaden your career options.
Theatre, scenic design, and/or architecture experience and training
Experience with Adobe Edge Animate/Similar timeline based HTML5 animation tools
Ability to work a flexible schedule
Create your own professional resume in just minutes.
Try our resume builder today
Build Your Resume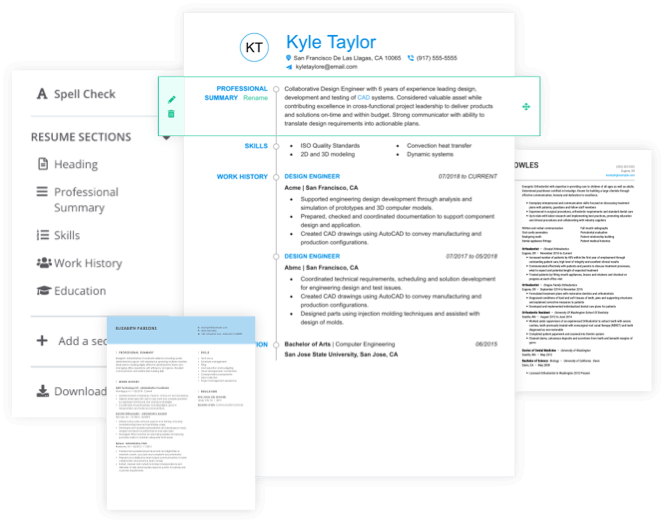 Production Designer Resources
We searched the Web to find the best industry resources to help you continue exploring a career as a Production Designer. From thought leaders to industry groups, this list is packed with opportunities to learn, connect and engage.
On the Web
A blog and online community for and by Production Designers.
Production Designers exchange professional experiences, give and receive advice and discuss current issues in the field on this forum.
On LinkedIn
Find a job as a Production Designer in the heart of the film industry.
Art Directors and Production Designers connect and share recent work, inspiration, resources and opportunities.
Industry Groups
Provides an extensive directory of resources for film & television's art departments that will be invaluable to a Production Designer.
Stay in the loop on news and insights for the film industry.
Production Designer Books
Learn the fundamentals of Production design from instrumental experts in the industry.
Read up on how to approach design for film, television, video promo or commercial making, and the techniques and theories needed.
An guide for Production Designers interested in stage productions.
Production Designer Resume Help
Explore these related job titles from our database of hundreds of thousands of expert-approved resume samples: