Featured in:
A Physical Therapy Technician supports Physical Therapists and Physical Therapy Assistants with the planning and implementation of patient care. They provide administrative support and assist with assessing patients and establishing treatment plans and goals. Typical patients are those recovering from injury, illness or surgery.
Physical Therapy Technicians usually work in physical therapy offices or hospitals. The job is expected to grow at about 40 percent over the next 10 years according to the Bureau of Labor Statistics, a rate that is much higher than average.
If you are having writers block, our resume examples can help. Choose from hundreds of job titles to find the right example for your needs.
Impress your future boss! According to a 2020 survey, most hiring managers read cover letters for candidates they're considering interviewing before making their final decision. Make a cover letter that seals the deal with our professionally designed cover letter templates.
Physical Therapy Technician Duties and Responsibilities
In order to accomplish their main objective of assisting with physical therapy and patient care, Physical Therapy Technicians perform many tasks. We compiled several job listings and identified these primary Physical Therapy Technician duties and responsibilities.
Provide General Patient Care
The Physical Therapy Technician cares for patients as needed, responding to their requests for assistance and administering routine exams and treatments. They build a rapport with their patients and often schedule their treatments and assist in the establishment of plans of care and treatment goals.
Assist with Physical Therapy Treatment
Acting as an assistant to the Physical Therapist, Physical Therapy Technicians assist with patient prep before treatment, transferring, transporting, and positioning patients, and also assist during and after treatment as needed. They may perform selective treatment procedures according to their ability, make recommendations to patients and assess their abilities and limits, documenting and communicating this information to the Physical Therapist.
Manage and Maintain Physical Therapy Equipment
Responsible for all physical therapy equipment, the Physical Therapy Technician will set up and take down relevant equipment for Physical Therapist use during treatment sessions. They will also manage inventory and care for and maintain equipment.
Communicate with Patients
A Physical Therapy Technician must effectively communicate with patients and their family members. It is their responsibility to respond to patient questions and concerns, deliver information, and maintain patient satisfaction. They must also maintain patient confidentiality at all times.
Assist with Administrative Duties
The Physical Therapy Technician also acts as an administrative assistant, often helping reception with incoming patients, recording and stocking inventory and scheduling appointments and treatments. They are responsible for maintain the daily operation of the physical therapy office or wing.
Physical Therapy Technician Skills
Organized, skilled assistants, Physical Therapy Technicians are efficient multitaskers who can manage multiple priorities at once. They are also excellent communicators capable of building relationships with patients and families. In order to achieve success in the role, they must exercise strong problem solving and decision making abilities as well as a knowledge of and respect for standard policies, regulations and confidentiality agreements.
Core skills
: Based on job listings we looked at, employers want Physical Therapy Technicians with these core skills. If you want to work as a Physical Therapy Technician, focus on the following.
Operating and maintaining physical therapy equipment
Working in a healthcare environment
Knowing standard policies, procedures and OSHA regulations
Obtaining CPR and BLS certifications
Proficiency in the use of office equipment and computer programs, such as Microsoft Word and Excel
Advanced skills
: While most employers did not require the following skills, multiple job listings included them as preferred. Add these to your Physical Therapy Technician toolbox and broaden your career options.
Associate's or Bachelor's degree in physical therapy, kinesiology, or related field
Complete a relevant technical program
Experience in physical therapy clinic
Create your own professional resume in just minutes.
Try our resume builder today
Build Your Resume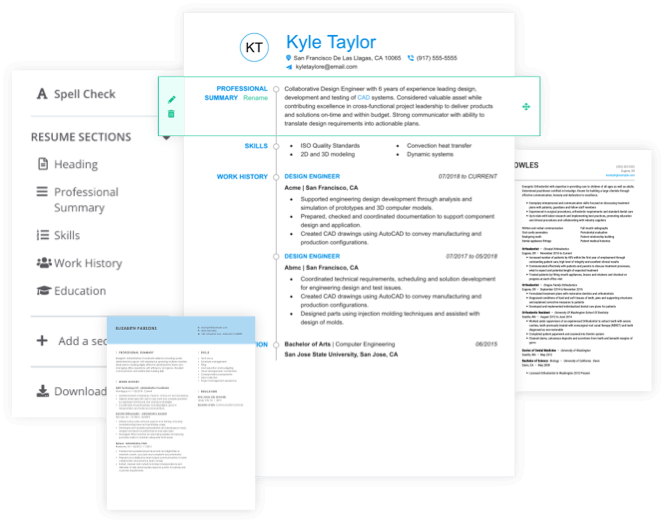 Physical Therapy Technician Resources
We searched the Web to find the best industry resources that can help you continue exploring a career as a Physical Therapy Technician. From thought leaders to important industry associations, this list is packed with opportunities to learn, connect, and engage.
On the Web
Clinicient's Blog
Businessoriented advice for physical therapy clinics
Mike Reinold's awardwinning physical therapy blog
An eclectic approach to physical therapy
Physical Therapy Technician Books
A comprehensive guide to locating muscles in the human body
Exercise guidelines for people with movement disorders
A strengthening, stretching, and nutrition program for pelvic healing
Physical Therapy Technician Resume Help
Explore these related job titles from our database of hundreds of thousands of expert-approved resume samples: