Featured in:
Chefs de Cuisine oversee kitchen operations in commercial and private kitchens. This role balances excellent cooking skills with managerial decision-making and team leadership, making it a great role for an experienced and accomplished kitchen professional. A chef de cuisine may make key decisions about menu items, ingredients, and even personnel within a restaurant's kitchen.
Chefs de cuisine are frequently the highest-ranking chefs within a kitchen, and as a result play an important role in menu development, food preparation and presentation, and kitchen operations. This is a fast-paced role that requires the chef de cuisine to constantly balance providing a high level of customer satisfaction with keeping the kitchen moving efficiently.
If you are having writers block, our resume examples can help. Choose from hundreds of job titles to find the right example for your needs.
Boost your resume with an extra click. Our cover letter templates match our resume templates' designs for a cohesive application. Use a template in our builder to help you quantify and expand upon the experience from your resume and impress employers.
Pediatric Physical Therapist Duties and Responsibilities
Based on postings that we analyzed, most pediatric physical therapists share several essential responsibilities:
Diagnose patient conditions
One of the first duties of a pediatric physical therapist is to diagnose mobility issues in patients ranging from infants to adolescents. These mobility issues may be genetic, or they can arise as the result of accidents or birth defects. In any case, the pediatric physical therapist gathers patient information by talking to the patient (if able) and to parents and other doctors. They also conduct a series of tests to arrive at an accurate diagnosis.
Develop treatment plans
Once the pediatric physical therapist has developed a diagnosis, they begin to develop a treatment plan to help improve the patient's mobility, functionality, and quality of life. This treatment plan typically begins with regular therapeutic activities aimed at improving strength or overcoming limitations and may take weeks or months. Additionally, the pediatric physical therapist discusses this plan with patient caretakers and sets milestones and goals.
Conduct therapy sessions and activities
Throughout the treatment process, pediatric physical therapists conduct individual and group therapy sessions to help improve each patient's mobility. These sessions can begin with stretches and exercises to increase range of motion or incorporate low-impact methods like swimming. These sessions typically increase in intensity as the patient builds strength and confidence and overcomes pain.
Communicate between patients, parents, and care providers
Throughout the treatment process, pediatric physical therapists also maintain communication between patients, their guardians, and other doctors, specialists, and care providers. If a patient is working with several specialists at once, this can include coordinating schedules to prevent overexertion. The pediatric physical therapist may also provide information to the patient's parents regarding exercises the patient should continue at home and may ask the parents for updates.
Maintain detailed patient records
Pediatric physical therapists also support treatment and well-being by maintaining and updating patient records throughout the therapy process. These records help other specialists and care providers make informed decisions about patients' health and outcomes. Because pediatric physical therapists work with younger patients, these records can be important if the patient has ongoing or later-in-life issues related to the physical therapist's diagnosis.
Prescribe medication and make referrals
To support ongoing patient success, pediatric physical therapists also prescribe medication and refer patients to other specialists to handle specific conditions or treatments. This may include prescribing medication to provide pain relief or help with symptoms related to the patient's condition, or putting the patient and their parents in touch with a doctor who specializes in treating a specific condition that the patient is suffering from.
Pediatric Physical Therapist Skills and Qualifications
Pediatric physical therapists work with children of all ages who are dealing with movement-related issues. Pediatric physical therapists need to complete a doctoral program, obtain licensure in their state, and possess the following skills:
Therapeutic expertise – pediatric physical therapists should be familiar with a wide range of methods and modalities for delivering physical therapy to younger patients, setting goals, and measuring results
Patience and compassion – this role requires a high level of patience and compassion, along with excellent bedside manner, while assisting patients struggling with a wide range of physical limitations
Communication skills – pediatric physical therapists should also be strong written and verbal communicators, since they need to interact with patients, parents, and other care providers
Stamina and physical strength – while administering therapy, pediatric physical therapists may need to lift and carry patients and support their weight, so physical strength and stamina are both necessary
Problem solving skills – each patient has their own set of needs and circumstances, so pediatric physical therapists should be able to effectively assess situations and devise solutions
Documentation skills – to support effective care and treatment, pediatric physical therapists need to maintain thorough patient records and documentation related to treatment efforts
Pediatric Physical Therapist Education and Training
Pediatric physical therapists need to obtain their Doctor of Physical Therapy (DPT) degree from an accredited program. Many begin their career through undergraduate programs in physical therapy or pre-medicine. A DPT program typically takes three years to complete, and most physical therapists continue with a residency or fellowship to gain further training. In addition, each state requires physical therapists to hold a license and pass an examination.
Pediatric Physical Therapist Salary and Outlook
While the Bureau of Labor Statistics (BLS) does not provide salary or employment data specifically for pediatric physical therapists, their information on physical therapists provides a helpful starting point. The BLS found that, as of May 2017, physical therapists earned a median annual salary of $86,850. The lowest-paid workers in this role earned less than $59,080 per year, while the highest-paid 10 percent earned more than $122,650 per year.
The BLS expects employment for physical therapists to grow at a much faster than average rate of 28 percent between 2016 and 2026, largely due to the physical therapy needs of the baby boomer generation.
Create your own professional resume in just minutes.
Try our resume builder today
Build Your Resume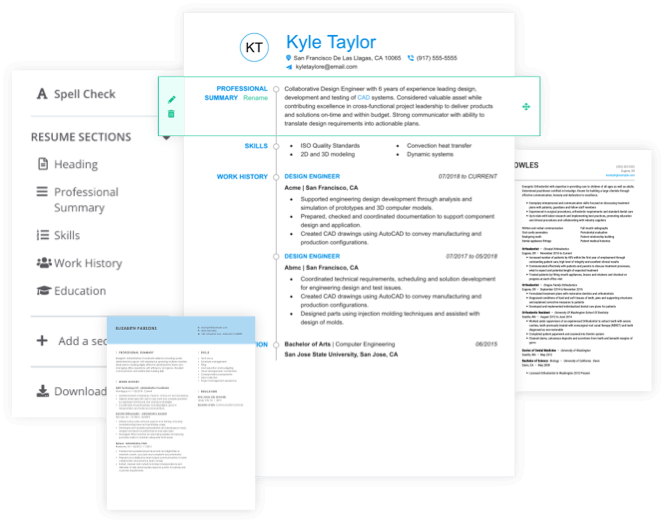 Helpful Resources
We searched the web and found many resources if you'd like to learn more or prepare yourself for a career as a pediatric physical therapist:
The APPT is a branch of the American Physical Therapy Association (APTA) that focuses on the specific needs and challenges of pediatric physical therapists.
- This comprehensive textbook provides pediatric physical therapy students with all of the information they need to successfully diagnose and treat patients.
"5 Tips on Being a Successful Pediatric Physical Therapist"
- Read this blog post to learn how to be more effective and impactful while working with younger patients with mobility issues and pain.
- Read about how pediatric physical therapy differs from adult or geriatric physical therapy and learn techniques for addressing these unique needs.