Featured in:
The piano is one of the world's most popular musical instruments. Piano teachers use their playing ability, knowledge of music theory, and interpersonal skills to teach others how to play the piano. Some piano teachers work for public or private schools, while others own their own business and offer private classes to individuals and groups. Piano teachers commonly work with students of all ages, from children and teens to adults and seniors. However, some teachers specialize in educating beginners or students at the advanced level.
Need cover letter guidance? Add a cover letter to your resume using our cover letter formats how-to guide and add value to your resume.
Want to boost your resume? Your Jobhero subscription comes with a complimentary cover letter builder. Once you choose a cover letter template, the builder will suggest job-specific skills and prewritten entries, allowing you to save multiple letters for various applications fast.
Piano Teacher Duties and Responsibilities
While a piano teacher's day-to-day duties and responsibilities are determined by where they work, there are many core tasks associated with the role. Based on our analysis of job listings, these include:
Plan Lessons
Piano teachers plan lessons based on their students' prior knowledge and learning goals. This involves selecting appropriate materials to accommodate the planned syllabus and adjusting instruction as necessary to accommodate each student's skill level.
Demonstrate Ergonomic Technique
Students can injure themselves if they do not use playing techniques based on solid biomechanical principles. Piano teachers demonstrate ergonomic techniques to help students learn how to play without fatigue, pain, or injury.
Assess Student Ability
Assessment is an important aspect of teaching. Piano teachers perform formative and summative assessments to determine the skill level of students. This helps students understand their strengths and weaknesses.
Promote Music Appreciation
Piano teachers promote a lifelong love of music by teaching students how to appreciate different composers and styles of music. They play different pieces for students and encourage students to listen to recordings to gain an understanding of the merit and value of a wide range of classical and contemporary music.
Arrange Performance Opportunities
Music students demonstrate their skills through public performances. Piano teachers find performance venues, select music, determine the sequence of performances, and prepare students to play in front of a live audience.
Piano Teacher Skills and Qualifications
Piano teachers use their knowledge of music and traditional teaching skills to demonstrate appropriate piano playing technique and teach students about music theory. Employers typically look for applicants with the following skill set:
Piano playing ability – piano teachers have natural or acquired music ability; they are familiar with piano playing techniques and can accurately play complete pieces
Musical literacy – the ability to decipher musical notation, including basic symbols and pedal marks, is a key skill for piano teachers
Music theory knowledge – piano teachers understand the composition process and can define harmony, melody, rhythm, pitch, performance, and other fundamentals of music
Teaching skills – the ability to plan lesson content, differentiate lessons to accommodate diverse learners, and perform ongoing assessments is important since piano teachers are responsible for developing curriculum and teaching students new skills
Interpersonal skills – piano teachers have strong interpersonal skills; they communicate clearly and effectively with students, parents, colleagues, and administrators
Tools of the Trade
Piano teachers often use the following tools to perform their duties:
Pianos
Sheet music
Metronomes
Piano Teacher Education and Training
There are no minimum education requirements to become a piano teacher. Many piano teachers typically acquire their skills through practice. However, some individuals earn a bachelor's degree in music theory, music education, or a related field.
A teaching license is required to teach in a public school at the elementary, middle, or high school level. Licensing and certification requirements vary by state, but typically require a bachelor's degree, student teaching experience, and a passing score on an exam. Piano teachers who offer private classes or work at a private school do not need licensing or certification.
Piano Teacher Salary and Outlook
According to the Bureau of Labor Statistics (BLS), piano teachers at the elementary level earn a median annual wage of $57,000. The highest-paid elementary school teachers (in the top 10 percent) earn nearly $93,000. The lowest-paid elementary school teachers (in the bottom 10 percent) earn about $37,000. Piano teachers at the middle school level earn a median annual wage of $58,000, while those at the secondary level earn $59,000.
In comparison, postsecondary piano teachers earn a median annual wage of $98,000. The highest-paid postsecondary teachers earn almost $184,000. The lowest-paid postsecondary teachers earn almost $50,000.
Some piano teachers receive additional compensation in the form of benefits, such as health insurance, retirement benefits, and paid vacation, but this is very dependent on their place of employment.
According to the BLS, employment growth for piano teachers is expected to increase about 7 percent at the elementary level and about 8 percent at the middle school level through 2026. Employment growth for secondary piano teachers is expected to be about 4 percent in the same period, while the BLS projects 15 percent growth for postsecondary piano teachers due to increased attendance at postsecondary institutions.
Create your own professional resume in just minutes.
Try our resume builder today
Build Your Resume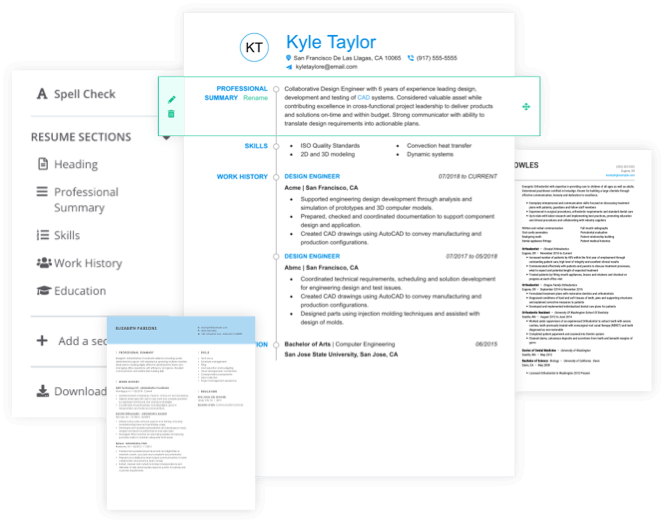 Helpful Resources
Want to learn more about working as a piano teacher? Here is a list of industry resources to help you master key skills and learn more about this career path:
founded in 1876, this professional organization provides music teachers with a national network and career resources. Members have access to forums that encourage peer connections, publications, and ongoing education
written by Jeanine M. Jacobson, this guide is for piano teachers who teach students of every age. It includes practical teaching tips along with information on the business of piano teaching
this guide was written by Joseph DeGregorio for individuals who want to start their own teaching or tutoring business. It explains how to establish a business, develop an individualized teaching system, and engage students