Featured in:
Law firm receptionists are responsible for greeting clients, answering all phone calls, sorting mail, and providing refreshment to lawyers and their clients. Law firm receptionists work at law firms of all sizes in office environments and keep regular daytime office hours. Law firm receptionists primarily report to the office manager, though they may be given tasks to complete by all the lawyers, paralegals, and administrative assistants who work at the law firm.
Need cover letter guidance? Add a cover letter to your resume using our cover letter formats how-to guide and add value to your resume.
Improve your application with a personal message! Your resume may summarize your qualifications, but a cover letter can help you express your professional accomplishments and working style. Pair these cover letter templates with our builder subscription to unlock AI-powered text templates and professional designs that will help you submit a complete application.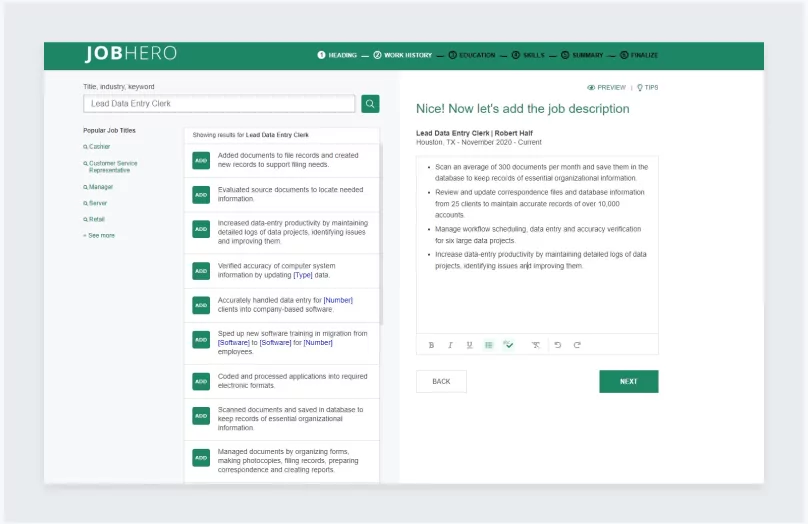 BUILD MY RESUME
Law Firm Receptionist Duties and Responsibilities
At a law firm of any size, the primary daily tasks for law firm receptionists are:
Operate the Switchboard
Law firm receptionists are responsible for answering all incoming calls and directing them to the appropriate party.
Take Messages
When answering calls or when clients come into the legal office, the receptionist must take detailed, informative messages and give them to the appropriate person.
Schedule Appointments
Law firm receptionists schedule appointments for lawyers and paralegals and also book conference room time for depositions and meetings of all types.
Sort Mail and Receive Packages
All incoming mail and packages delivered to the law firm are received and scanned by law firm receptionists. Unless items are marked personal, law firm receptionists open all envelopes and packages before taking these items to the person to whom they are addressed.
Light Office Work
Law firm receptionists complete many general office tasks, including copying, filing, and faxing various documents at the request of lawyers and paralegals.
Data Entry
Light data entry duties are also assigned to law firm receptionists, as well as tasks such as typing out memos and letters.
Stock the Law Library
As new law books and periodicals are published, law firm receptionists place these items in the firm's law library.
Order Office Supplies
Law firm receptionists also monitor the office supplies used by the staff, ordering new items as necessary.
Make Coffee and Tea
Law firm receptionists make the daily coffee and tea, making sure that these beverages are available to all staff and visitors in the law office throughout the day.
Keep Entrance Area Attractive
Law firm receptionists keep the entrance area of the law firm neat and appealing at all times. This may include replacing flowers, watering plants, light dusting, and other cleaning tasks.
Law Firm Receptionist Skills and Qualifications
Law firm receptionists perform many office-related duties on a daily basis. Law firms look for receptionists who possess the following skill set:
Multitasking - essential for law firm receptionists who juggle many different tasks
Communication -law firm receptionists greet customers, answer phones, and relay messages necessitating clear communication
People skills - sometimes, law firm receptionists address client complaints, soothing angry clients, making a background in customer service and strong people skills highly desirable
Housekeeping - light cleaning tasks and general housekeeping duties are required, so law firm receptionists with some background in this area are highly sought-after
Law Firm Receptionist Education and Training
Law firm receptionists do not need specialized education. A high school diploma or equivalent is enough education to begin this career, though having an associate's degree in business or law can make candidates for the job more desirable to law firms.
Law Firm Receptionist Salary and Outlook
Data from the Bureau of Labor Statistics shows that receptionists earn $13.42 hourly as of 2016. The 2016 median pay for receptionists was $27,920 annually. Through 2026, this career has a projected job growth of nine percent, the national average.
Law firm receptionists receive a week or two of on-the-job-training to help them become familiar with the law firm and the staff that works there. Healthcare benefits are commonly included with the salary and other perks, such as childcare, continuing education, and legal services, may also be provided.
Create your own professional resume in just minutes.
Try our resume builder today
Build Your Resume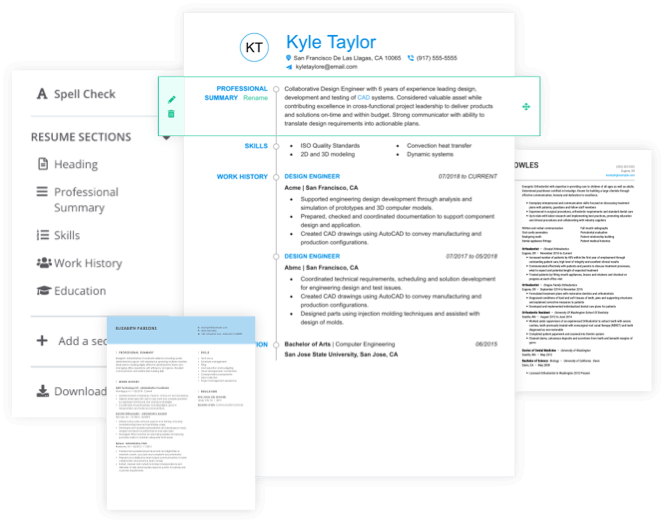 Law Firm Receptionist Helpful Resources
Learn the ropes of being a law firm receptionist with these resources:
Law Firm Receptionist Resume Help
Explore these related job titles from our database of hundreds of thousands of expert-approved resume samples: