Featured in:
Inventory control specialists are responsible for keeping track of inventory changes. They often work alongside retail and warehouse workers, and they are employed heavily by a variety of industries. Most inventory control specialists work full time, but the Bureau of Labor Statistics (BLS) reports nearly one-third of specialists work part-time hours. Since they are often employed by retailers and the companies that supply them, they may be asked to work nights, weekends, and holidays. Inventory control specialists are often employed as entry-level workers, and they may report to a store or warehouse manager or supervisor.
Need cover letter guidance? Add a cover letter to your resume using our cover letter formats how-to guide and add value to your resume.
Want to boost your resume? Your Jobhero subscription comes with a complimentary cover letter builder. Once you choose a cover letter template, the builder will suggest job-specific skills and prewritten entries, allowing you to save multiple letters for various applications fast.
Inventory Control Specialist Duties and Responsibilities
Inventory control specialists have a wide range of responsibilities that will vary depending on their place of employment and other factors, such as their years of experience, the number of employees at their place of work, and the industry they work in. Despite these factors, the majority of inventory control specialists perform the following core duties:
Oversee Inventory Control
As their name suggests, inventory control specialists deal with every aspect of inventory control. They keep detailed records of any changes in inventory or production and report these changes to the proper department. They may do this on a regular or periodic basis. Inventory control specialists may also record information about each individual item for future reference.
Inspect Inventory
When a company receives its products from a supplier, these products must be inspected to ensure they are safe for distribution. Inventory control specialists often inspect products and take note of any damaged or potentially unusable products. They may send defective products back to the supplier or dispose of them according to company standards.
Manage Delivery Reception
When a shipment of products arrives at a place of business, the inventory control specialist will receive and sign for them. They may interact with vendors to ensure shipments are scheduled properly and pay for the products they have received.
Order Products
Inventory control specialists perform a very important function, and they are responsible for ensuring a company's inventory remains sufficient. They may place orders when products get low and send back items the company does not need. Inventory control specialists often work with other company departments to find out what is needed.
Maintain Inventory Records
Most inventory control specialists are expected to keep detailed and accurate records of any change in inventory. These changes are usually compiled into reports or entered into a database and presented to a manager or supervisor. This allows the company to keep track of supply and demand over long periods of time.
Inventory Control Specialist Skills and Qualifications
Inventory control specialists should have an eye for detail as well as strong organization skills. The educational requirements for this role vary by company, but most individuals enter the field with a high school diploma or its equivalent. Companies also seek candidates with the following skills and qualifications:
Math skills - inventory control specialists must be able to keep track of changes in inventory on a regular basis. This means they should know how to perform basic operations such as addition, subtraction, multiplication, and division. They should also understand percentages and decimals
Familiarity with inventory control devices - the barcode scanner, officially known as a radio frequency identification device (RFID), is one of the most important tools in the inventory control field. The RFID scanner is a handheld device that enters items into an inventory database with ease
Computer skills - inventory control specialists are often required to enter inventory information into a computer database or spreadsheet. They may also need to send emails to other departments or order items online
Attention to detail - managing hundreds or thousands of items can be difficult, but inventory control specialists must know the location and state of each item. They must also be able to find notice product defects and flaws in records
Organization skills - inventory control specialists must be comfortable keeping track of numerous products and extensive amounts of information
Tools of the Trade
Inventory control specialists often use the following items to perform their job:
Handheld RFID devices
Inventory management software (inFlow Inventory, Netsuite, Wasp)
Label printers
Inventory Control Specialist Education and Training
A degree is usually not required to become an inventory control specialist, and most employers only require a high school diploma or equivalent work experience. Inventory control specialists do not need to obtain any special licenses or certificates, and some individuals may be able to enter the field without prior work experience. Most inventory control specialists receive training on the job for several weeks or months under the supervision of a more experienced coworker or manager.
Inventory Control Specialist Salary and Outlook
Listed as material recording clerks by the BLS, inventory control specialists earn a median annual wage of $27,600. The highest-paid 10 percent earn more than $49,030 annually, while the lowest-paid 10 percent earn less than $19,510 annually. In addition to a full- or part-time salary, inventory control specialists may also receive benefits such as health insurance, pensions, retirement benefits, and performance bonuses.
The employment of inventory control specialists is expected to increase by 4 percent through 2026, which is 3 percent lower than the national average for all occupations. This slow rate of job growth is attributed to the rise in automation and the fact that many companies now require all their employees to participate in inventory control. This eliminates the need to hire individual inventory control specialists.
Create your own professional resume in just minutes.
Try our resume builder today
Build Your Resume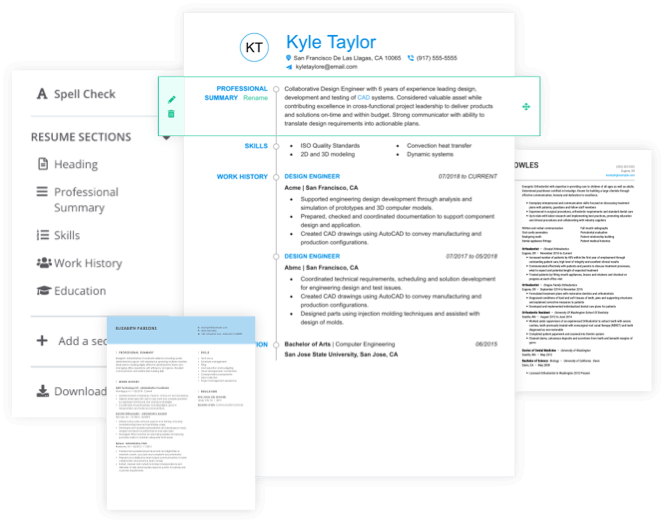 Helpful Resources
Want to learn more about becoming an inventory control specialist? Take a quick look at our list of helpful career resources:
founded in the 1950s, APICS is a professional association dedicated solely to individuals working in the supply chain management field. The organization and its website give members access to a job board, career advice, and worldwide educational events. The association caters to individuals working in the field as well as prospective inventory control specialists
individuals interested in learning more about the importance of inventory management should check out this book. Written by Max Muller, this book explains the correlation between business success and inventory management. It even provides a list of quantity and scheduling formulas in addition to countless reallife examples
learning how to prevent inventory management errors can be difficult, but Inventory Accuracy shows readers how to avoid them with relative ease. A mustread for anyone considering working in the inventory control field, David J. Piasecki's book will reduce headaches and make the inventory control process simpler
Inventory Control Specialist Resume Help
Explore these related job titles from our database of hundreds of thousands of expert-approved resume samples: