Featured in:
Inventory assistants are responsible for keeping inventory operations smooth and efficient in the inventory room, receiving department, and the front-end sales floor in retail environments. They are supervised by managers and primarily work in warehouses. Inventory assistants may work days or nights and weekends, depending on the needs of the company and the times that inventory deliveries regularly come in. Inventory assistants are hired by any company that receives and sells large amounts of stock, primarily warehouses and retail outlets.
Need cover letter guidance? Add a cover letter to your resume using our cover letter formats how-to guide and add value to your resume.
Want to boost your resume? Your Jobhero subscription comes with a complimentary cover letter builder. Once you choose a cover letter template, the builder will suggest job-specific skills and prewritten entries, allowing you to save multiple letters for various applications fast.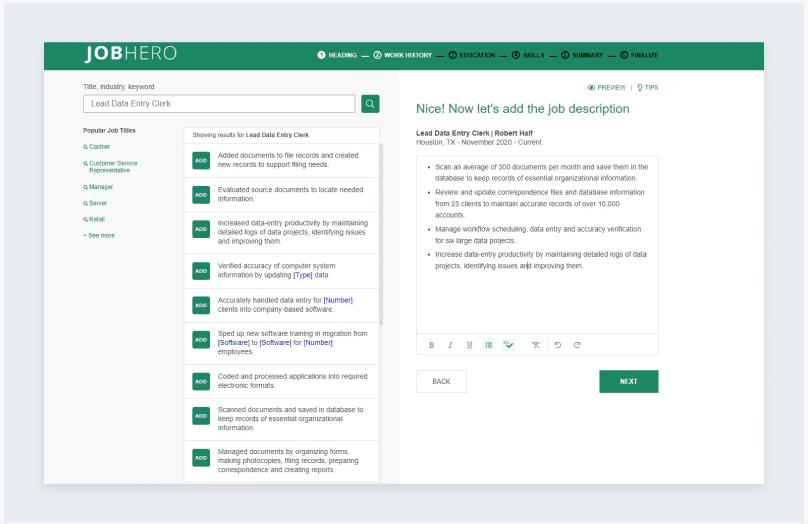 BUILD MY RESUME
Inventory Assistant Duties and Responsibilities
Though inventory assistants may be hired by a variety of businesses, their main duties do not vary from company to company. Businesses that hire inventory assistants look for candidates who can fulfill these duties well:
Manage Inventory
The primary duty of any inventory assistant is to help manage the inventory. This means processing inventory orders, logging items that have been received and items that have been taken from inventory, and physically moving product within the inventory room to the sales floor, and vice versa.
Prepare Mailing Labels
Inventory assistants prepare and apply shipping and mailing labels to items that are being shipped out of the company to fulfill orders or replace damaged stock.
Inspect Incoming Shipments
Inventory assistants must inspect shipments of new stock as they come in, checking to make sure orders have been filled correctly and looking for damage. If items are found to be damaged or incorrect, the inventory assistant must make arrangements to get correct, undamaged items to replace them.
Help Load and Unload Inventory
At times, the inventory assistant will physically unload and load inventory trucks and place items within their proper place in the inventory room or warehouse.
Review Prices
Inventory assistants must double-check all prices to ensure that the amount charged for each item matches the amount paid. Sometimes the inventory assistant may also research prices with various suppliers to make sure that stock is being purchased at the best possible price from vendors.
Assist on the Sales Floor
When working in retail environments, inventory assistants may also be required to assist on the sales floor, fulfilling tasks like running the cash register and assembling sales displays.
Inventory Assistant Skills and Qualifications
Inventory assistants must manage a number of different responsibilities while on the job. Because their tasks are so varied, employers look for candidates who possess several different abilities, including the following:
Detail oriented - inventory assistants are in charge of managing large amounts of stock, which requires a detail-oriented personality
Physical stamina - inventory assistants are frequently required to lift heavy boxes, stoop, kneel, squat, and perform other physical tasks
Mathematics skills - inventory assistants have to be good with numbers and figures because they compare prices, count stock, and do other calculations on a regular basis
Computer literacy - because inventory assistants must work with spreadsheets and other computer software, some computer skills are a must
Manual dexterity - inventory assistants must work with their hands and their bodies, which requires good manual control. Clumsy people are not ideally suited for this job
Customer service - inventory assistants are frequently required to speak with customers, vendors, and other employees, which requires excellent customer service skills
Tools of the Trade
In addition to boxes and inventory items, inventory assistants work regularly with these tools:
Pricing guns (sticker guns, laser guns)
Spreadsheets (paper inventory lists, software spreadsheets)
Shipping tools (tape, labels, box cutters)
Inventory Assistant Education and Training
Many companies look for inventory assistants who have a bachelor's degree in business management or equivalent work experience. Businesses hiring inventory assistants prefer candidates who have previous work history in retail or wholesale environments.
Inventory Assistant Salary and Outlook
According to the Bureau of Labor Statistics, purchasing managers, buyers, and purchasing agents earn a median salary of $64,850 annually. The job growth for this field is projected to decline 3 percent by 2026, which means the number available jobs is decreasing.
Some companies may provide inventory assistants with healthcare benefits, though not always. Life insurance and retirement benefits are not typically offered in the first few years of employment. After employees work a period of one year for the same company, vacation days and sick leave may be provided.
Create your own professional resume in just minutes.
Try our resume builder today
Build Your Resume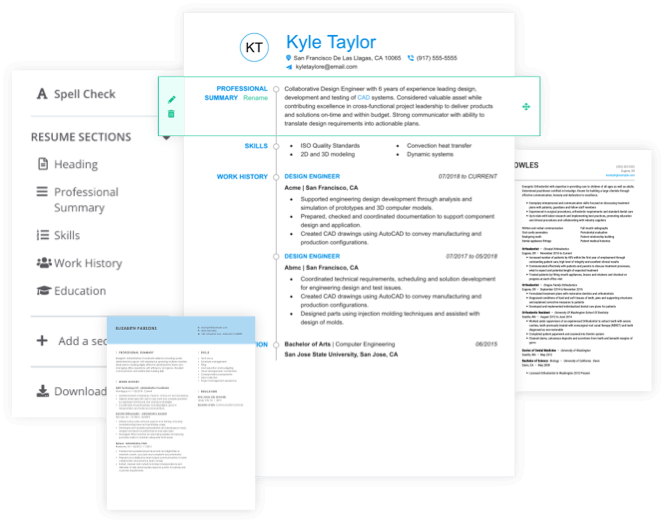 Helpful Resources
Use these resources to learn and master the skills it takes to become a successful inventory assistant:
Inventory Assistant Resume Help
Explore these related job titles from our database of hundreds of thousands of expert-approved resume samples: