Featured in:
Electrical estimators determine costs and potential profitability for commercial, residential, and industrial electrical contracting jobs. This work requires a high level of attention to detail and an analytical approach, as electrical estimators review blueprints and determine factors, such as wire lengths and fixtures needed, ensuring that they price these elements and their installation correctly.
Many electrical estimators work as electricians before beginning work in this position, helping them gain familiarity with electrical codes and practices. Electrical estimators tend to work with larger electrical contracting companies, helping them to ensure that their jobs are profitable and their project bids are competitive.
Need cover letter guidance? Add a cover letter to your resume using our cover letter formats how-to guide and add value to your resume.
Improve your application with a personal message! Your resume may summarize your qualifications, but a cover letter can help you express your professional accomplishments and working style. Pair these cover letter templates with our builder subscription to unlock AI-powered text templates and professional designs that will help you submit a complete application.
Electrical Estimator Duties and Responsibilities
Based on posts that we analyzed, whether they focus primarily on commercial or residential projects, most electrical estimators share several core duties:
Review Building Plans
Electrical estimators review residential, commercial, and industrial building plans to determine the electrical needs of a project. These blueprints include elements such as the placement of utilities, workstations, or major appliances, along with information on specialty fixtures in specific locations. Additionally, electrical estimators review these plans to gain a sense of wire lengths and outlet placement according to electrical codes.
Assess Material Costs
After reviewing the building plan and determining the particular electrical needs of a project, electrical estimators determine material needs and costs. Generally, estimators review their supplier costs to determine how much each individual element will cost the contractor, including specialty elements, such as custom fixtures. Estimators also determine wire needs based on the building plan, making sure to account for areas where extra wire is necessary.
Determine Contractor and Labor Needs
Along with figuring out material needs and costs, electrical estimators determine the overall labor needs for a project. If estimators work with a single contractor, they figure out how long project elements will take to rough wire and finish for their crew. If estimators work with subcontractors, they may need to communicate to determine labor costs and gain a better sense of how much time the subcontractor expects a project to take.
Calculate Job Profitability
While developing cost estimates, electrical estimators also determine a project's potential profitability. In some cases, this can result in a contractor deciding not to bid on a job, especially if their costs are so high that the job could start losing money. Electrical estimators perform calculations to outline potential solutions, such as cutting labor costs or switching suppliers, to illustrate how these decisions might impact profitability.
Prepare and Submit Bids
After determining material and labor costs (as well as overhead), electrical estimators prepare and submit project bids. These bids typically have guidelines established by construction companies. In each bid, electrical estimators try to balance their costs and potential profitability with ensuring that the bid can compete with other contractors and companies.
Maintain Cost Databases
Many electrical estimators also maintain cost databases, outlining common costs to save time on future estimates. For example, the cost database may contain the typical costs of outlets, switches, or recessed fixtures that occur in many projects. Electrical estimators periodically review and update these databases to ensure they reflect changing material or labor costs.
Electrical Estimator Skills and Qualifications
Electrical estimators consider material, time, and labor costs to determine profitable costs for construction projects. While educational and vocational backgrounds for this role can vary, most electrical estimators possess the following skills:
Assessment and analysis - this is a highly analytical role, requiring the ability to quickly assess and analyze multiple data points, including blueprints, material costs, and timelines, to deliver an accurate estimate
Numerical skills - mathematical skills are also vital since electrical estimators have to ensure that their calculations are correct to keep jobs profitable
Attention to detail - electrical estimators also need to be highly detail-oriented and able to note all of the details of a blueprint, including specialty fixtures and distances between elements
Organization and time management skills - time management is also key in this role, as electrical estimators need to make sure that they submit bids on time and often have multiple projects occurring at once
Communication skills - because electrical estimators work with contractors, architects, and other professionals involved in construction projects, they should be effective written and verbal communicators
Electrical Estimator Education and Training
There are no formal education requirements to become an electrical estimator. However, many estimators tend to have degrees in construction management or engineering, especially since these academic programs usually include courses on cost estimating. Experience as an electrician is also helpful in this role. Additionally, some electrical estimators choose to obtain certification through an organization such as the Association for the Advancement of Professional Cost Engineering International (AACE) or the American Society of Professional Estimators (ASPE) to help advance their careers.
Electrical Estimator Salary and Outlook
Although the Bureau of Labor Statistics (BLS) does not provide specific data for electrical estimators, it found that cost estimators earned a median annual salary of $63,110 as of May 2017. The highest-paid workers in this position earned more than $106,010 per year, while the lowest-paid 10 percent earned less than $37,000 per year.
The BLS expects employment for cost estimators to grow at a faster-than-average rate of 11 percent through 2026, with significant growth for construction and specialty trade estimators.
Create your own professional resume in just minutes.
Try our resume builder today
Build Your Resume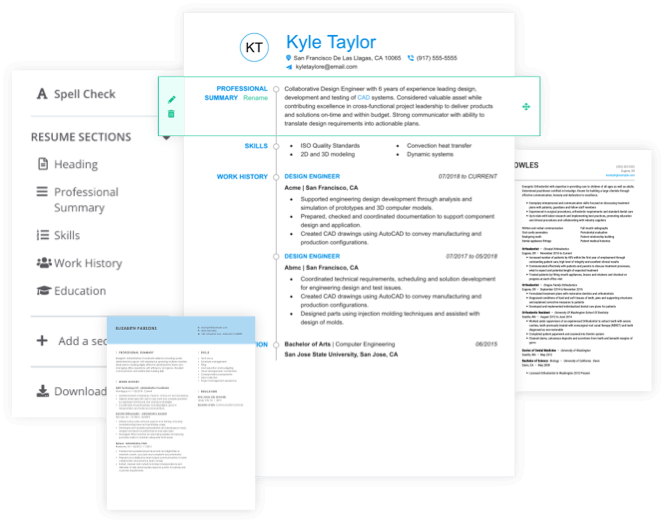 Electrical Estimator Resume Help
Explore these related job titles from our database of hundreds of thousands of expert-approved resume samples: