Featured in:
Restaurant shift managers manage all staff members and restaurant operations during assigned work shifts. Restaurants, cafeterias, hotels, resorts, fast food chains, and retail stores with eateries hire restaurant shift managers for full- and part-time hours during flexible shifts that include nights, weekends, and holidays. They report to the restaurant manager and work in a collaborative team environment. Restaurant shift managers perform their duties within the restaurant itself and rarely travel outside this area to complete their normal work tasks.
Need cover letter guidance? Add a cover letter to your resume using our cover letter formats how-to guide and add value to your resume.
Want to boost your resume? Your Jobhero subscription comes with a complimentary cover letter builder. Once you choose a cover letter template, the builder will suggest job-specific skills and prewritten entries, allowing you to save multiple letters for various applications fast.
Restaurant Shift Manager Duties and Responsibilities
The day-to-day duties performed by restaurant shift managers vary depending on the restaurant they work at, the size of the staff they manage, and the number of customers coming into the restaurant. These core job tasks, however, are common despite those variables:
Manage Restaurant Staff
Restaurant shift managers monitor staff members during assigned shifts, overseeing all aspects of employee performance and food service.
Maintain Cleanliness
Restaurant shift managers monitor dining, kitchen, and all customer areas to maintain cleanliness at all times, and assign cleaning tasks to staff as necessary. This includes emptying trash, cleaning bathrooms, and wiping down counters and food prep areas.
Monitor Food Service
Restaurant shift managers check food coming out of the kitchen to ensure customer orders are filled accurately, safely, and attractively. They send food back to the kitchen to be remade if needed.
Respond to Customers
Restaurant shift managers answer customer questions and complaints, and find resolutions to satisfy their problems.
Train Staff Members
Restaurant shift managers train new staff on how to properly perform their work duties, keeping company standards in mind.
Maintain Stock
Restaurant shift managers keep dining and food preparation areas stocked with necessary inventory supplies, making note of inventory shortages so managers can order supplies as needed.
Collaborate with Team
Restaurant shift managers collaborate with the incoming shift manager when they arrive to lead the next shift, apprising them of any inventory or staff shortages and reporting any other issues they need to know about. Restaurant shift managers also provide hands-on assistance with restaurant tasks as needed, including preparing food, serving customers, taking payment, and cleaning, in addition to other operational duties.
Maintain Food Safety
Restaurant shift managers follow food safety guidelines at all times. This includes ensuring that all employees wash their hands and maintain safe handling practices.
Restaurant Shift Manager Skills and Qualifications
Restaurant shift managers work in fast-paced food service environments, using leadership skills to manage all staff members and restaurant operations, provide customer service, and solve problems as needed. Employers look for the following skills when hiring for this role:
Leadership skills – restaurant shift managers are responsible for managing staff, so employers search for professionals who have proven leadership skills
Customer service – restaurant shift managers interact with customers, which requires strong customer service skills
Problem-solving skills – restaurant shift managers use problem-solving skills to find resolutions for customer problems and complaints
Physical fitness – restaurant shift managers stand and walk for long periods at a time, move inventory items, and bend and squat as needed to check stock and maintain cleanliness, all activities that require physical fitness
Communication skills – restaurant shift managers use verbal communication skills to interact with staff members, customers, and other shift managers
Multitasking – restaurant shift managers multitask to manage employees and operations, tending to many different duties at once
Tools of the Trade
Restaurant shift managers frequently work with the following tools:
Food preparation tools (knives, cutters, peelers, slicers)
Cooking tools (ovens, fryers, stoves, cooking utensils)
Restaurant Shift Manager Education and Training
A majority of employers seek restaurant shift managers who are at least 18 years or older, though some require candidates to have a high school diploma or GED. Because this is a management position, most employers look for candidates who have previous restaurant or management experience.
Training is provided to help restaurant shift managers learn all operational and management protocols used by the restaurant. The training period varies by restaurant and may last for several weeks. Employees in training typically work closely with managers or senior restaurant shift managers until they learn how to perform all the aspects of the job.
Restaurant Shift Manager Salary and Outlook
Data provided PayScale shows that restaurant shift managers earn a median hourly income of $10.64. Food and beverage serving and related workers earn a median hourly salary of $9.81, or $20,410 annually. These workers perform food preparation, customer service, and cleaning duties in restaurants and eateries of all types – many of the same tasks required of restaurant shift managers. The Bureau of Labor Statistics estimates that these jobs will increase 14 percent through 2026, a rate that is faster than the national growth average.
Many employers provide restaurant shift managers with comprehensive benefit packages that include medical, dental, and vision insurance coverage. Retirement benefits and paid vacation days are also commonly offered. Some employers additionally offer tuition assistance and work uniforms. In many restaurants and eating establishments, restaurant shift managers have the opportunity to advance to other management positions within the company.
Create your own professional resume in just minutes.
Try our resume builder today
Build Your Resume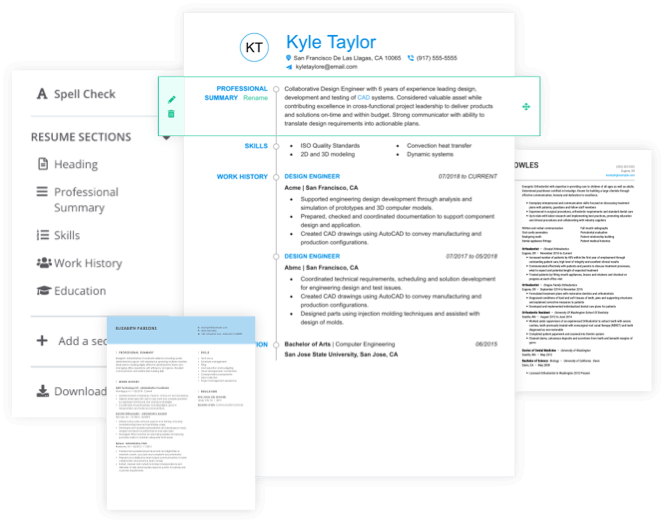 Helpful Resources
These helpful resources offer career-building advice, management techniques, job openings, and useful information for restaurant shift managers who want to excel in the restaurant industry:
the NRA website offers news updates, research, event dates, job opportunities, and information for all restaurant professionals
read this book to learn the five fundamentals of restaurant management and be a more effective leader in the industry
American Restaurant Association
learn more about the restaurant supply chain at this website that offers food research price tools and forecasting tools
find out what it takes to successfully run a restaurant with this in-depth book that provides techniques and tips for all aspects of restaurant management