Featured in:
Spa directors manage the daily operations of spa facilities. Spas and facilities offering spa services hire spa directors to work flexible full-time shifts that include weekends and evenings. Spa directors work independently as leaders in spa environments and ultimately report to corporate or regional managers. Travel is not typically required of spa directors, who perform all their usual duties within the spa itself.
Need cover letter guidance? Add a cover letter to your resume using our cover letter formats how-to guide and add value to your resume.
Impress your future boss! According to a 2020 survey, most hiring managers read cover letters for candidates they're considering interviewing before making their final decision. Make a cover letter that seals the deal with our professionally designed cover letter templates.
Spa Director Duties and Responsibilities
Daily duties performed by spa directors vary depending on the problems that arise, the staffing matters they must attend to, the services offered by the spa, and the size of the facility itself. However, some core tasks include:
Manage Staff
Spa directors manage and supervise staff members. This includes hiring, training, and firing staff when necessary.
Perform Walkthroughs
Spa directors walk through all spa areas on a daily basis to check for cleanliness and ensure that all equipment is functioning properly.
Manage Budget
Spa directors manage the spa's budget and payroll. This includes managing supply purchases and ensuring that the spa is profitable enough to cover expenses. They also write regular expense and profit reports to show losses and gains.
Make Recommendations
Spa directors make recommendations regarding spa services, marketing, and other operational concerns that may potentially boost profits and minimize losses.
Maintain Licensing
Spa directors ensure that all licensing and certification requirements are met in accordance with local, state, and federal regulations.
Maintain Inventory
Spa directors maintain the spa inventory, ordering new supplies as needed to keep the spa well stocked.
Resolve Problems
Spa directors resolve all staff disputes and problems and respond to customer complaints. They find solutions to satisfy staff and customers without harming the company's bottom line.
Maintain Company Protocols
Spa directors follow and maintain company standards and protocols at all times, and ensure that staff do the same.
Perform Clerical Duties
Spa directors perform various clerical duties as needed, such as creating and updating client files, answering phones, scheduling appointments, and managing paperwork.
Maintain Knowledge
Spa directors maintain in-depth knowledge of all procedures and services offered by the spa to explain them to staff and customers as needed.
Spa Director Skills and Qualifications
Spa directors oversee daily spa operations, supervise all staff members, provide service to customers, and manage all financial concerns. Employers seek candidates who have the following skills:
Personnel management – spa directors lead and supervise spa employees, which requires solid team management skills
Salesmanship – because spas are service-based, spa directors use strong sales skills to upsell to customers
Math skills – spa directors use math to manage the company's budget
Customer service – spas are customer-based businesses, so employers seek spa directors with strong customer service skills
Communication skills – spa directors use verbal communication to manage staff and interact with customers; they use written communication skills to write detailed business reports
Computer skills – spa directors use various software to order inventory supplies, write reports, and manage payroll and other budget matters, all of which require excellent computer skills
Multitasking – spa directors multitask to oversee all staff members and spa operations, and tend to many different tasks at once
Problem-solving skills – spa directors use problem-solving skills to effectively resolve staff and customer issues
Physical fitness – spa directors regularly walk through spa areas, spend hours on their feet, and may help lift heavy inventory items, all of which require strength and stamina
Attention to detail – spa directors use attention to detail to inspect all spa areas, maintain inventory, and create accurate budget reports
Spa Director Education and Training
A majority of employers look for spa directors who have a bachelor's degree in finance, accounting, business, or a similar field of study. Spa management certification is not usually required, but having this designation can help candidates stand out among other applicants. Spa management certification can be obtained through college or online coursework. Many employers also look for spa directors who have past experience in the spa industry or in a leadership role.
Some training is usually provided to help spa directors learn company protocols and daily operational procedures. While in training, spa directors work closely with a regional or corporate manager. This training period varies by employer and may last for several weeks.
Spa Director Salary and Outlook
Data provided by PayScale shows that spa directors earn a median yearly salary of $55,101. The Bureau of Labor Statistics (BLS) shows that lodging managers earn a median income of $51,800 annually, or $24.90 per hour. Lodging managers work in the hospitality industry and perform many duties similar to those required of spa directors. Large hotels and resorts typically offer spa services, so the two jobs are closely linked and the two industries commonly overlap. The BLS estimates that employment in this field will increase 4 percent through 2026, a rate that is slower than the national average.
Most spa directors receive complete health benefits that include medical, dental, and vision coverage. Benefit packages commonly include paid vacation days as well. Some spas additionally offer tuition reimbursement and provide employee discounts on spa services.
Create your own professional resume in just minutes.
Try our resume builder today
Build Your Resume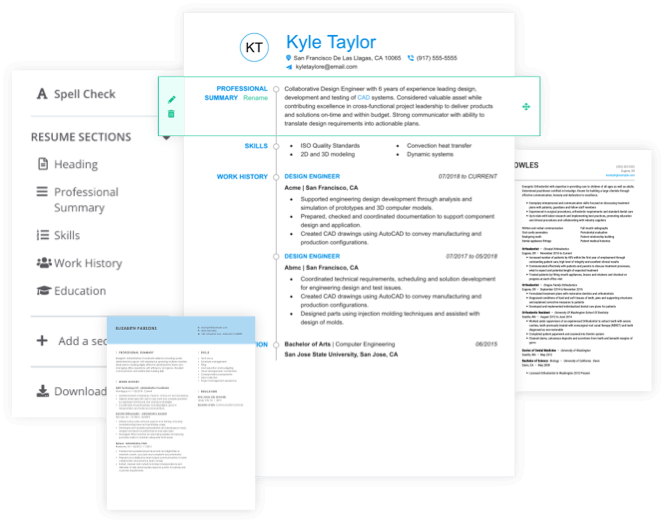 Helpful Resources
Use the information, tips, and advice from these books and websites to learn how to become an effective leader, search for jobs, and explore training opportunities: