What is an Accounts Administrator?
Accounts Administrators are responsible for all accounting work related to taxes, including bookkeeping and invoicing. In some larger organizations, Accounts Administrators may find themselves filling managerial roles via overseeing an accounting staff. This could include assigning duties to staff members as well as evaluating and training them.
According to the Bureau of Labor Statistics, demand for Accounts Administrators, which are categorized as Accountants and Auditors, is expected to grow 11 percent through 2024, which is much faster than average growth compared to all occupations, amounting to more than 133,000 annual openings. This is due to globalization and a growing economy as well as the changing structure of tax laws.
Want to add value to your job application? Using a professional cover letter builder can help you stand out from the competition. Use ours to build a stand out letter that will get you noticed.
Accounts Administrator Duties and Responsibilities
To accomplish their first priority of overseeing accounts within a business, Accounts Administrators have many duties and responsibilities. While duties and tasks may vary between industries, the core duties remain mostly the same. We studied several job advertisements to determine these core Accounts Administrator duties and responsibilities.
Monitoring Accounts Receivable and Payable
Accounts Administrators are responsible for receiving and verifying billing and requisitions for goods and services. They also ensure that accounts receivable and payable are taken care of in a timely manner. They often have to contact clients and vendors to achieve these tasks.
Analyzing data
Analyzing transactions to ensure that they comply with financial policies and procedures that are in place is another important responsibility of an Accounts Administrator. Also, any time any data or financial information comes into question, the Accounts Administrator will need to investigate or audit it.
Keeping Organized Records
The Accounts Administrator is responsible for organizing and maintaining client and vendor files, such as W-9s and 1099s. If the Accounts Administrator is not tasked directly with these duties, he or she will oversee at team that completes them.
Invoicing
Invoicing, coding and processing invoice data is another important responsibility of an Accounts Administrator. Tracking invoices and detecting mistakes is also a duty that may arise.
Supporting the Finance Team
Depending on how large the organization is, the Accounts Administrator may need to offer support to the finance team as needed. This means that he or she may have to engage in duties that are not normally expected but that help further the goals of the team such as meeting to go over records and analyze data that is in question.
Accounts Administrator Skills
Both conscientious and well-organized, Accounts Administrators have a keen eye for detail. In addition, a dedication to accuracy is essential for success. Yet, employers are seeking more than these general skills.
Core skills: Employers are seeking Accounts Administrators with the following core skills. If your goal is to work as an Accounts Administrator, take note of them.
Proficiency in accounting software programs
Consistent attention to detail
Payroll administration duties
Expense check administration duties
Monthly closing experience
Advanced skills: While core skills are good to possess, having them isn't a guarantee that you will be the most qualified for the position you want. Check out the following list to learn about skills that some employers listed as preferred. Having these skills could help you stand out among the competition.
Management skills
Additional training in auditing
Public speaking skills
Up-to-date tax knowledge
Business expertise
Tools of the Trade
Accounting software
Computer and Printer
Fax machine
Experience with spreadsheet programs such as Microsoft Excel
Quality management tools such as Six Sigma and TQM
GO PRO

Choose from fully customizable, industry-specific formats written by experts

GET PAST THE BOTS

Ensure compatibility with Applicant Tracking Systems

LOOK YOUR BEST

Save time with sleek and stylish professional design templates
Build Your Resume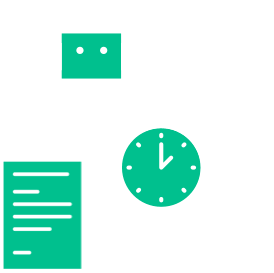 Accounts Administrator Q & A
To find out more about what it's like to be an Accounts Administrator, we talked to Sam Boothroyd, founder of Rymer Associates online accountants who first started his accountancy career as an Accounts Administrator and now he hires them. Here's what Sam had to say.
What are some of the core duties performed by an Accounts Administrator?
Accounts Administrators have a variety of roles that a vitally important to any business. They are usually responsible for inputting purchase invoices. And there are two main areas here that they need to focus on. Firstly, they need to ensure the invoice is correct and the business is not being overcharged or charged too much. Secondly, they need to ensure the invoice is input onto the system accurately. A mistype could cause the business to underpay the supplier, or worse, overpay them.
What challenges does an Accounts Administrator face?
They could be responsible for raising sales invoices to customers. It is vitally important this is correct. The business must ensure it invoices correctly to ensure all monies due are paid over. Also, if a business does not get its invoicing correct, it not only looks unprofessional but might upset customers.
What skills do Accounts Administrators use most?
To be Accounts Administrator, you need to be patient and be able to work accurately and to deadlines.
What should someone consider before becoming an Accounts Administrator?
It would really suit a person who takes care over their work and is not easily distracted.
What type of person is successful in this job?
A good accounts administrator can spot invoice errors, build good relationships with external suppliers and customers and support the finance team with their expertise.
What do you find to be the most rewarding about being an Accounts Administrator?
What do you find to be the most rewarding about being an Accounts Administrator? It can be a rewarding job due to the fact you have a direct impact on the business's cash flow.
Accounts Administrator Salary
The median annual salary for Accounts Administrators, categorized by the BLS as Accountants and Auditors, is over $67,000 a year. Accounts Administrators in the 10th percentile earn less than $41,000 per year while the highest earners make over $118,000. Accounts Administrators in District of Columbia, New York and New Jersey make the highest median annual salaries in the U.S. at $93,000, $91,630 and $86,770 respectively.
Account Administrator Resources
We searched the Web to locate more relevant industry resources to aid you in your exploration of a career as an Accounts Administrator. From helpful online resources to industry groups, this list has value.
On the Web
Start Here, Go Places
This site offers all the information you need about becoming an accountant.
Accounting Today
A wealth of online business news for accountants and those in the tax community. News, features, editorial analysis and links to relevant resources and services are also found here.
Industry Groups
AICPA.org
The American Institute of CPAs is a national representative of the CPA profession in the areas of rules and standards that govern the profession. In addition, the AICPA provides educational guidance to members and ensures compliance to the profession's ethical and technical standards
CPA.com
This site offers plenty of digital services and products to help CPA firms with their practice management, professional development needs and client advisory services.
American Accounting Association
This association has been around since 1916 and prides itself on shaping the future of accounting by educating, researching and maintaining a powerful network.
ACCOUNTS ADMINISTRATOR BOOKS
Intermediate Accounting
by Donald E. Kieso – A comprehensive reference for the established accountant.
Linchpin: Are You Indispensable?
By Seth Godin – This book about showcasing your best qualities is recommended by the American Institute of CPAs as a book to further your career.
Accounts Administrator Resume Help
Explore these related job titles from our database of hundreds of thousands of expert-approved resume samples: