What is a Front Office Supervisor?
The front office, or reception area, of a business is a place that is often filled with activity. Clients must be greeted, vendors must be directed and employees must be provided with help, and a Front Office Supervisor manages all of this. These individuals may be employed in a variety of industries, from hospitality to corporate.
This is a senior position that typically reports to the Manager of Operations or directly to the owner in a small organization. These leaders manage a team of administrative personnel, such as receptionists and administrative assistants. This job often requires a standard 40-hour week; however, businesses that are open 24-hours a day, such as hotels, may require their Front Office Supervisors to work overtime, nights and weekends. The demand for First-Line Supervisors of Office and Administrative Support Workers, such as Front Office Supervisors, is growing by 8 percent annually. As such, if the Bureau of Labor and Statistics is correct in its predictions, 34,270 new jobs will become available through 2024.
Want to add value to your job application? Using a professional cover letter builder can help you stand out from the competition. Use ours to build a stand out letter that will get you noticed.
Front Office Supervisor Duties and Responsibilities
A Front Office Supervisor wears many hats, and they differ depending on individual business needs. Managing a team of personnel, greeting customers and providing administrative assistance to the company's employees are typically the most common duties of a person holding this position, including:
Customer Service
The front office is the first area customers enter when frequenting a business, and the Front Office staff are the first employees they encounter. Front Office Supervisors must ensure that the area is clean and acceptable to visitors. They must make sure that the people are comfortable, having access to a waiting area, magazines to read and are offered drinks while they wait. Customers must also be directed to their destinations once the employees they are meeting with are alerted of their arrival. These leaders must train their staff in the proper way to greet customers, making sure they do so in a timely and professional manner.
Administrative Tasks
Although administrative tasks that a Front Office Supervisor handles may not be the same from company to company, their team is typically responsible for answering phones and directing callers to the correct parties, answering general email correspondence, checking and distributing mail, collecting mail to be sent out as well as placing and picking up food orders. In some situations, Front Office Supervisors will handle accounting, especially if the business is small and there is no separate accounting department.
Management
As the title of the position implies, a Front Office Supervisor acts as the leader of the Front Office staff. As such, they assess department personnel needs, recruit and interview candidates (often working with the Human Resources department to accomplish this), train employees, assign tasks, provide continuous and objective feedback and perform performance reviews.
Office Maintenance
Maintaining the front office is the responsibility of the Front Office Supervisor, who not only works with the janitorial crew to create cleaning schedules, but checks the area multiple times a day to verify that it is acceptable to receiving customers. This individual will tidy up the front office, remove trash and clean up spills. They verify that the area is stocked with essentials, such as water, tea and coffee, as well as relevant publications that customers can peruse while waiting. In addition to this, they also manage supplies for the entire company, placing orders for kitchen supplies, such as utensils and plates; office supplies, such as paper and ink cartridges; cleaning supplies and so on.
Front Office Supervisor Skills
A Front Office Supervisor must fully understand the operations of the company, as well as the roles of individual employees in order to keep the office running smoothly. This knowledge is essential to promote a positive corporate culture and utilize company resources in the most appropriate ways.
Core skills To hold a senior position in the front office, candidates are required to possess the following basic skills
Computer proficiency
Leadership abilities
Communication skills, both spoken and written
Document processing
Filing
Problem solving
Attention to detail
Advanced skills Many professionals build these skills over time, but applying for a job and listing them on your resume can be advantageous in securing employment
Human Resources management
Accounting
Basic IT skills
Tools of the Trade These tools are frequently employed by Front Office Supervisors
Microsoft Office
Internet
Customer Relationship Management (CRM)
Intercom
Multi-line phone system
GO PRO

Choose from fully customizable

GET PAST THE BOTS

Ensure compatibility with Applicant Tracking Systems

LOOK YOUR BEST

Save time with sleek and stylish professional design templates
Build Your Resume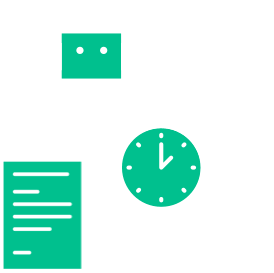 Front Office Supervisor Salary
First-Line Supervisors of Office and Administrative Support Workers, such as Front Office Supervisors, earn a median yearly salary of $52,600, according to the Bureau of Labor Statistics. The 10th percentile can expect to make a median salary of $31,800, while the 90th percentile makes $85,300. Employees who live in the District of Columbia, New York and Alaska earn the top average salaries, $71,300, $60,300 and $59,400, respectively.
Front Office Supervisor Resources
What does working as a Front Office Supervisor truly entail? These resources - books, groups and websites - will give you more insight into working in this position.
On the Web
International Facility Management Association
The world's largest and most widely recognized international association for facility management professionals, supporting 24,000 members in 10​4 countries.
Facility Executive Blog
Covers all facility executive and management breaking news.
Facility Dude Blog
A helpful blog from a company that maintains, improves and optimizes the day-to-day operation of billions of square feet of facilities across North America
On Twitter
@fmjtoday
Facilities Management Journal, a monthly magazine providing industry-specific intelligence to FM and property professionals in the private and public sectors.
@FMmagazine_au
This magazine is a leading news source for facility managers and allied property management experts.
@Hotelnonsense
Hilarious stories of a hotel Front Desk Clerk.
@frontdeskhq
Software designed to make the jobs of Front Office Supervisors easier.
Front Office Supervisor Help
Explore these related job titles from our database of hundreds of thousands of expert-approved resume samples: