Featured in:
Shipping supervisors oversee the shipping and receiving departments for distribution companies. They usually work in warehouses and ensure the proper shipping and timely delivery of products. Shipping supervisors may be required to work overnight shifts as well as holidays and weekends. This position is usually full time with benefits. These supervisors work closely with different types of personnel, such as truck owners, equipment operators, and customs officials. They usually report to a manager but are expected to perform their supervisory duties independently.
Need cover letter guidance? Add a cover letter to your resume using our cover letter formats how-to guide and add value to your resume.
Improve your application with a personal message! Your resume may summarize your qualifications, but a cover letter can help you express your professional accomplishments and working style. Pair these cover letter templates with our builder subscription to unlock AI-powered text templates and professional designs that will help you submit a complete application.
Shipping Supervisor Duties and Responsibilities
No two shipping supervisor roles are exactly alike, as specific skills vary from employer to employer. However, after analyzing online job postings, we identified serval core duties and responsibilities common to the job:
Oversee General Shipping Activities
The primary objective of a shipping supervisor is to ensure every shipment arrives on time and within budget. These supervisors monitor and oversee outgoing and incoming shipping activities to verify items are shipping to the correct location and in good condition. They make sure weights are correctly posted, that correct charges are applied, and that shipments are moved from shipping points to storage areas, and also resolve issues with shipping orders.
Inspect Loading Operations
These supervisors are responsible for inspecting every aspect of the loading operations to make sure they follow warehouse and shipping specifications and to ensure proper use of warehouse space.
Manage Shipping Orders and Invoices
The shipping supervisor reads all shipping notices, orders, invoices, and other documents to manage priorities and ensure that the correct shipping methods are used. They also make sure shipping records are accurately stored in the database.
Inventory Reconciliation
In warehouses, it is often up to the shipping supervisor to conduct regular inventory reconciliation to ensure adequate supplies to meet the company's production goals. They report to management on damaged goods and any discrepancies with inventory.
Supervise Shipping Staff
The shipping supervisor oversees and supervises warehouse employees and drivers to make sure all items are prepared, shipped, and received on time while complying with company policy. They act as a liaison between workers and management and report on shipping activities and issues.
Maintain Warehouse Safety and Cleanliness
Safety and cleanliness are an essential part of a shipping operation, and it's the shipping supervisor's responsibility to be aware of and enforce safety regulations.
Hire and Train Staff
Shipping supervisors sometimes assist managers with the hiring of new shipping department staff. They often play a significant role in the proper training and orientation of new shipping department employees.
Shipping Supervisor Skills and Qualifications
People who enjoy working as a part of a large team and possess natural leadership abilities thrive as shipping supervisors. Prior experience and verifiable knowledge of logistics and shipping are favored by employers, as are the following skills:
Communication skills - clear communication is key to making a shipping warehouse run smoothly, and shipping supervisors need to take and give directions in a clear and organized manner
Multitasking - warehouses are busy places with multiple operations happening at one time. Shipping supervisors need to prioritize and execute tasks accurately in this fast-paced environment
Problem-solving skills - complex problems arise in shipping logistics, and these supervisors must come up with creative solutions to address any difficulties
Technical shipping knowledge - these supervisors have strong technical knowledge of the machines and equipment used in shipping, as well as a technical understanding of logistics procedures
Leadership - successful shipping supervisors competently supervise and lead the shipping staff, making decisions with minimal oversight from management
Computer competency - most shipping databases and orders are stored and generated with computer programs, so shipping supervisors must be computer savvy
Shipping Supervisor Education and Training
The minimum education requirement for shipping supervisors is a high school diploma or GED. These supervisors often start out as entry-level shipping staff and work their way up. Some employers prefer candidates with an associate's or bachelor's degree in logistics or supply chain management, and most expect at least two years of experience in a warehouse supervisory role.
Shipping Supervisor Salary and Outlook
According to PayScale, the annual salary for shipping supervisors is $48,198. Supervisors in the 10th percentile make a yearly salary of $35,000, while the 90th percentile makes $64,000. Location and experience both impact the pay rate for this job. According to the Bureau of Labor Statistics, transportation and material moving occupations are projected to grow 6 percent through 2026, about as fast as all occupations.
Create your own professional resume in just minutes.
Try our resume builder today
Build Your Resume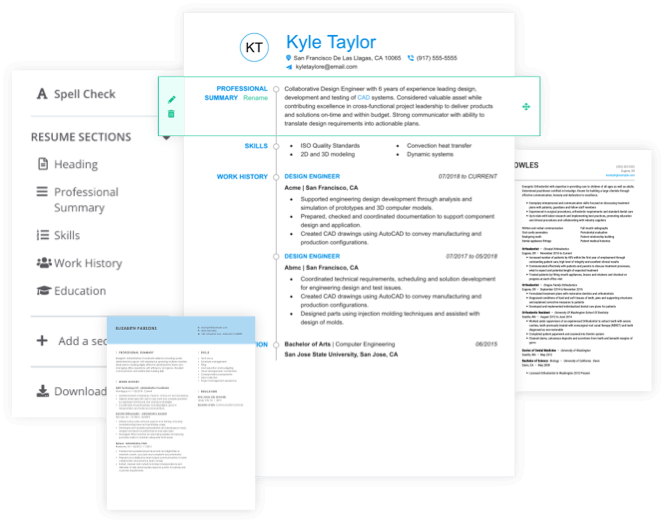 Helpful Resources
Are you interested in becoming a supervisor? If so, you're in luck. We've come up with a list of resources to help you learn more about the industry and land a job:
Shipping Supervisor Resume Help