Featured in:
Real estate sales managers supervise real estate sales agents. They work for real estate firms, leasing offices, and banks as leaders of sales teams. They also work directly with clients who are in the market to buy, sell, or rent properties. Some real estate sales managers own and operate their own real estate firms or work alongside real estate brokers. This position is full time, and these managers typically work regular business hours, as well as some nights and weekends to accommodate client schedules. People with hustle, tenacity, and a self-motivated, problem-solving mindset are successful in the real estate industry and make great real estate sales managers.
Studying resume samples and examples are a great way to get inspiration for your own. Study our library of examples today!
Impress your future boss! According to a 2020 survey, most hiring managers read cover letters for candidates they're considering interviewing before making their final decision. Make a cover letter that seals the deal with our professionally designed cover letter templates.
Real Estate Sales Manager Duties and Responsibilities
Specific job duties for real estate sales managers vary based on their employer. However, there are several core tasks common to all real estate sales managers, such as:
Manage Sales Agents
The most significant responsibility of real estate sales managers is keeping their agents motivated to close sales. They set weekly, monthly, and annual goals for the agents to work towards, and track these goals by meeting with agents on a regular basis. They also conduct team meetings and offer advice and incentives for agents to achieve goals.
Hire and Train Staff
These managers are responsible for conducting interviews and hiring real estate sales staff. They develop and implement training programs that teach sales agents how to get customers, negotiate real estate deals, acquire financing, and properly fill out sale paperwork.
Administrative Duties
Real estate sales managers are often responsible for administrative duties like preparing employee payroll and budget reports, marketing, and planning open houses and other events that help develop sales leads for their office. They may also order office supplies.
Maintain Client Relationships
Real estate sales managers maintain relationships with repeat clients to keep them satisfied and promote future business opportunities and referrals.
Meet with Clients
Although they don't always act as sales agents themselves, real estate sales managers will meet with clients who need specialized attention or who are experiencing a difficult situation. They also assist sales agents who need guidance with client meetings and communication.
Stay Informed on Real Estate Industry
To stay current on the real estate industry, these managers spend time researching new housing regulations and legislation that affects their sales office. They also travel to attend industry meetings, seminars, and conferences to expand their industry knowledge and develop professional networks.
Real Estate Sales Manager Skills and Qualifications
People with outgoing personalities who have a knack for motivating others to meet goals in a sales environment thrive as real estate sales managers. Employers prefers candidates who also possess the following skills:
Coaching - helping team members reach their full sales potential is the main objective of a real estate sales manager, and the ability to support and motivate sales agents is essential to success at this job
Salesmanship - sales skills are fundamental, as these managers must to train their sales team to build rapport, ensure client trust, and make the sale on a regular basis
Team management - it is the responsibility of the real estate sales manager to oversee the sales agent team and handle any issues that arise, as well as to make sure sales goals are met
Communication skills - the ability to listen to and speak with clients, sales agents, and other managers is essential for effective real estate sales managers
Business acumen - an understanding of how a business achieves objectives and goals to drive sales is important for real estate sales managers. They must think strategically, understand the real estate industry, and have a manager mindset
Performance management - these managers must plan and implement sales objects and evaluate sales performance to ensure goal accomplishment
Real Estate Sales Manager Education and Training
Real estate sales managers need a four-year college degree in real estate, business administration, or finance. They also must possess a qualified real estate license in the state where they wish to work. Acquiring a real estate agent license usually involves completing a 30- to 90-hour certification course and passing a written test. After a sales agent becomes experienced, they are eligible to be promoted to sales manager. Most employers seek candidates with advanced skills in selling and negotiation.
Real Estate Sales Manager Salary and Outlook
According to the Bureau of Labor Statistics (BLS), real estate brokers and sales agents earn a median income of $47,880 per year. The lowest 10 percent earn an average of $24,160, while the highest 10 percent earn over $151,660 per year. Sales agents working as managers typically earn salaries in the higher brackets. The job outlook for the real estate sales industry is projected to grow 6 percent by 2026, or about as fast as average.
Real estate sales managers receive benefits like healthcare, paid time off, and retirement options, as well as sales bonuses.
Create your own professional resume in just minutes.
Try our resume builder today
Build Your Resume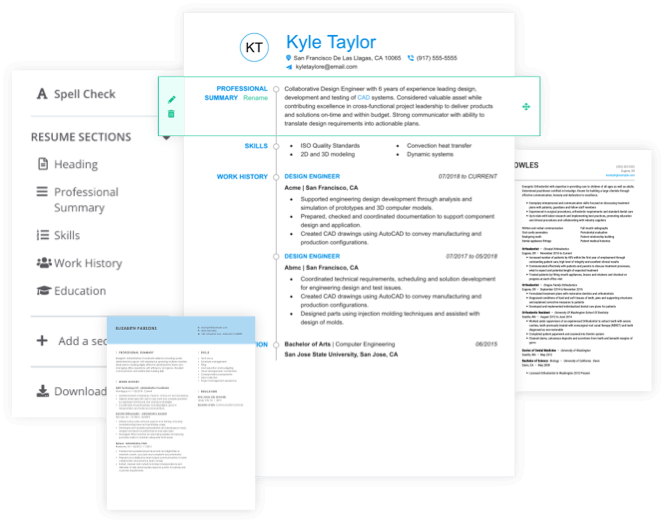 Helpful Resources
If you're excited about the field of real estate sales management, check out these links to start your journey to a rewarding career in this field:
Real Estate Sales Manager Resume Help
Explore these related job titles from our database of hundreds of thousands of expert-approved resume samples: