Featured in:
Rehabilitation assistants work alongside physical therapists and sometimes aid other rehabilitation professionals, such as occupational and vocational therapists. It's a physically demanding job that requires strength and stamina in addition to patience and outstanding people skills. Many rehabilitation assistants work full time, though facilities offer part-time positions as well. People in this occupation typically report to a senior physical therapist or the director of physical therapy. They need both formal training and licensing.
Need cover letter guidance? Add a cover letter to your resume using our cover letter formats how-to guide and add value to your resume.
One extra step to impress a manager: A growing number of hiring professionals read cover letters to determine whether they'll interview a candidate or not. Use our cover letter templates to craft a complete application that lands you the interview.
Rehabilitation Assistant Duties and Responsibilities
Rehabilitation assistants work closely with physical and occupational therapists to help patients recover from injury and illness. While their roles may differ depending on the patients they treat and the size and type of their facility, we've found a few tasks shared by many in this profession:
Help with Rehabilitation and Treatment
Rehabilitation assistants participate in patient treatment by demonstrating exercises and helping the patient perform them. They also ensure any equipment used is set up for that particular patient and adjust it if needed. In addition, they may help transport patients from their rooms or from the waiting room to the treatment area.
Monitor Patient Progress
During rehab treatment, rehabilitation assistants closely monitor how well a patient responds to therapy and note any issues they have. They document what they see to share with the physical therapist and other treatment team members to help them more effectively address that patient's condition and needs.
Provide Patient Education
Patients and their families often have questions about treatment plans, specific exercises, and what to expect after therapy. The rehabilitation assistant often sits down with patients and their families to explain how the process works and how they should care for themselves or their family member when they return home.
Supervise Other Employees
At some facilities, rehabilitation assistants manage other staff members. This might include rehabilitation technicians or other support staff on either the physical therapy or administrative side of the team.
Perform Administrative Duties
In addition to answering phones or assisting with other clerical tasks, rehabilitation assistants also update patient files and records. If working in an outpatient rehab facility, they may also schedule follow-up appointments for patients and call to remind them of their appointment times.
Assist with Housekeeping
Rehabilitation assistants may perform cleaning duties such as washing patient linens or bedding. They also clean and disinfect physical therapy equipment and exercise, rehab, and treatment areas.
Rehabilitation Assistant Skills and Qualifications
Rehabilitation assistants use their people and communication skills to provide hands-on patient care. Employers typically look for candidates with formal training and certification in physical therapy along with at least a year of experience and the following qualities:
Physical strength – patients receiving physical therapy may have mobility challenges, and rehabilitation assistants need the physical strength, dexterity, and endurance to move and position them
Medical knowledge – to better help their patients, rehabilitation assistants need an in-depth understanding of human anatomy as well as various medical conditions and treatments
Safety knowledge – these assistants sometimes use chemicals or handle heavy equipment, and they may come in contact with infectious diseases
Empathy – rehabilitation assistants work with patients experiencing pain or discomfort or who may have difficulty communicating. They use their compassion and patience to make the rehab process easier for patients
Leadership skills – they also sometimes train new employees and may even lead classes for new hires or students
Tools of the Trade
Rehabilitation assistants use the following tools regularly:
Computers (for updating patient records)
Physical therapy equipment (weights, parallel bars, exercise bands, and balls)
Rehabilitation Assistant Education and Training
Rehabilitation assistants need at least a high school diploma or GED, though many employers require an associate's degree. In addition, they must attain state licensure as a physical therapy assistant and a certificate in first aid or CPR.
Rehabilitation Assistant Salary and Outlook
Rehabilitation assistants, categorized by the Bureau of Labor Statistics (BLS) as physical therapy aides and assistants, earn a median annual salary of $25,730. However, the annual wage can reach as high as $38,490 for those in the top 10 percent and as low as $19,620 for those in the bottom 10 percent. The BLS anticipates that employment opportunities in this field will grow 31 percent through 2026, which is a significantly faster rate of growth than for other occupations.
Create your own professional resume in just minutes.
Try our resume builder today
Build Your Resume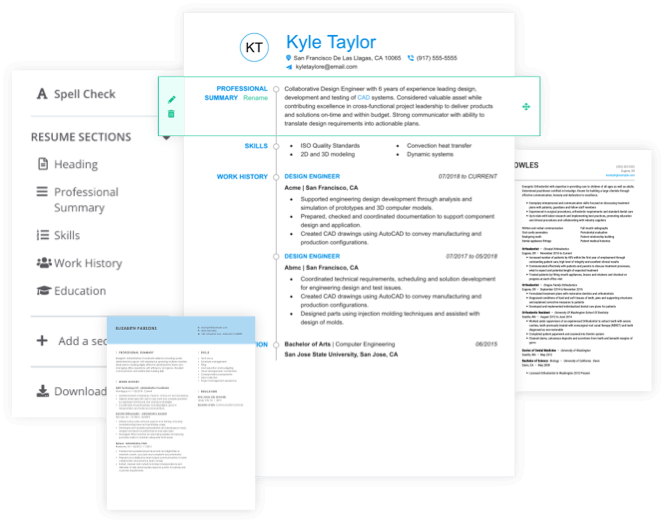 Helpful Resources
If you're ready to launch your career as a rehabilitation assistant, we have everything you need to get started. From preparing for your interview to networking with others in the field, these top resources can help you grow your career:
this international organization advocates for physical therapy professionals and provides learning resources
this professional association offers learning materials, networking opportunities, and resources for professional development
Forward Thinking PT
this regularly updated website features articles and advice compiled from the latest evidenced-based research to help physical therapy professionals more effectively treat their patients
learn the basics of physical therapy, including the clinical signs of various conditions, how ailments are diagnosed and typical prognoses, and how the rehab assistant helps treat these conditions
this reference book is designed so that physical therapy assistants can keep it close by when they have questions about topics ranging from how to assess a patient to possible treatment options